Your Pageant Program Printing Guide
Printed pageant programs are essential to show the contestants photos, biographies, scholarships, awards and prizes. Programs can become souvenirs filled with memories that the contestants and families can treasure for years to come.
Download Our Pageant Program Flipbook
Family, friends and attendees will use the programs to learn more about the pageant and contestants. An introduction, printed schedule, message from the director, and judges biography are important. The reigning queen, past royalty and appearances of the previous winner should also be included.
Gwen Nanna used the left page to showcase the winners from the previous year and give a short biography about them. This helps generate excitement for the contestants that are participating in this year's competition. She also used the same magenta color throughout the program to give everything a unified look. Click here to read the full case study.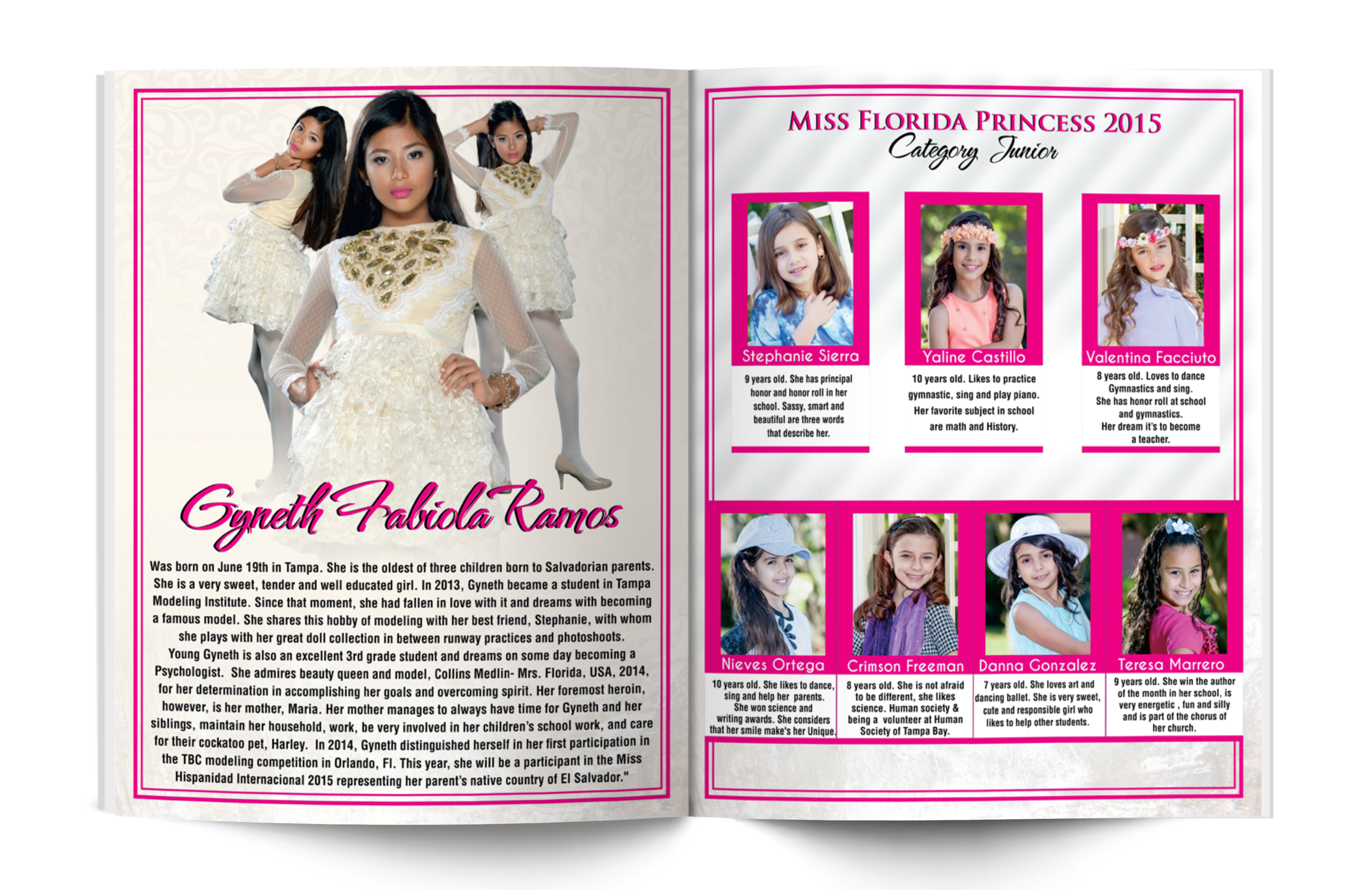 Donnela's advice for a printing project is "keep it simple!" She hosts many pageants throughout the year and using a similar format means that she doesn't have to start the design from scratch every year. This means she has more time to focus on the pageant! Click here to read the full case study.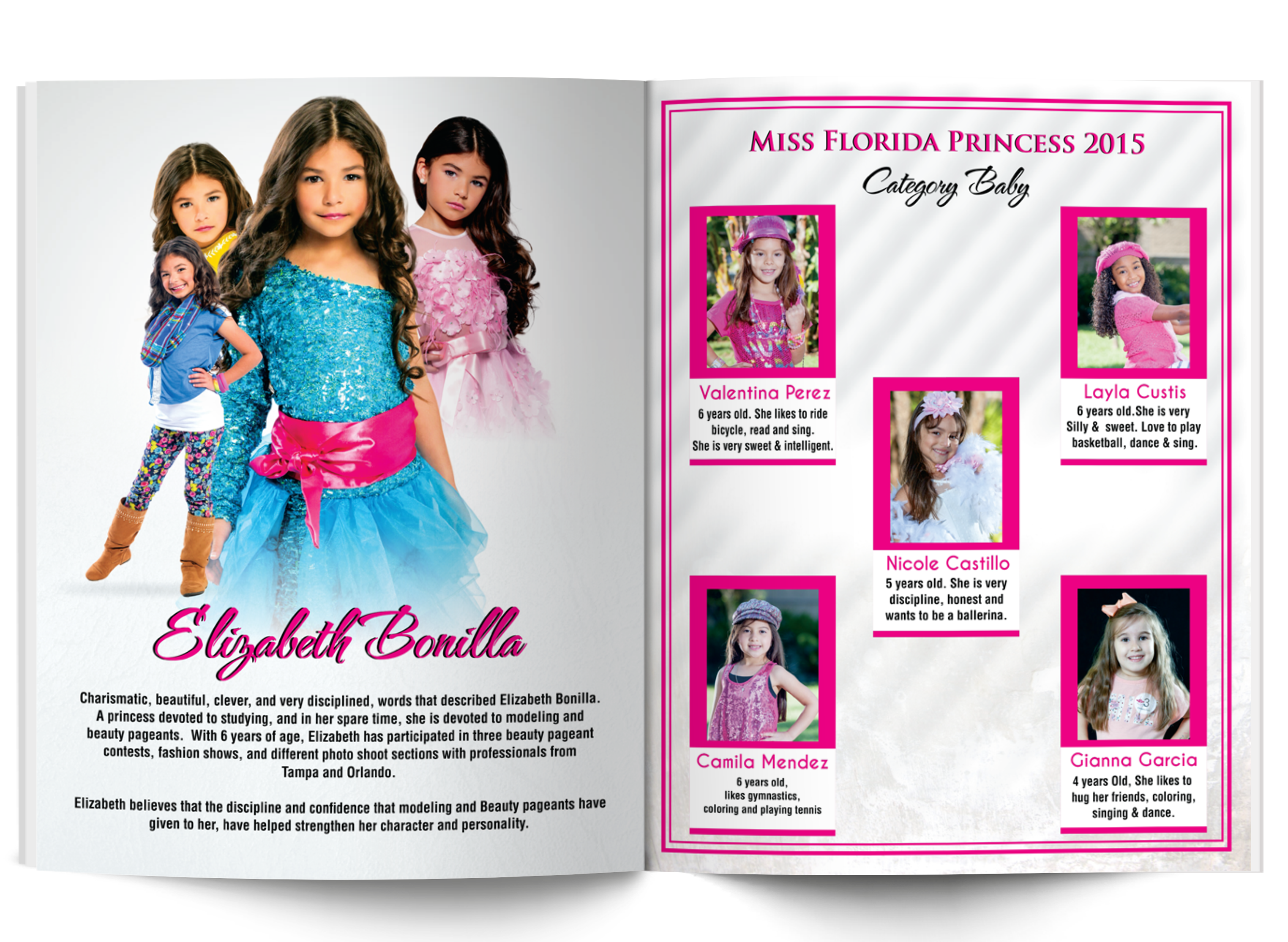 Other Things to Include:
Pageant Staff

Scholarship Rules

Upcoming events or workshops

Advertising pages

Ads that sponsor contestants

Special thanks page

Farewell

Autograph page
Selling ad space in your program is a great way to generate additional funds for the pageant. The ad pricing can vary depending on the size of the event and other factors. Choose pricing that works best for your project.
"My goal for the Miss Georgia United States Pageant is to encourage every young woman that steps foot on the pageant stage, not to "win" a crown, but to be their personal best." 
– Amy Brady, Director of the Miss Georgia United States Pageants. Click here to read the full case study.
Our Pricing Suggestions for Ad Space

Full Page: $20 – $200        Half Page: $10 – $70
Quarter Page: $5 – $45     Business Card: $5 – $20
Program Fundraising Tips & Ideas

Design It Yourself
If you want to design your own booklet, feel free to design your project from scratch and send us the print-ready PDF. You are not required to use our free tools below to create your booklet. For more information on how to create a print-ready PDF, click here.
Free Online Design Tool
Most of the examples you have seen throughout this blog post were created with our free online design tool. It's simple to get started – head to our website, choose your size and binding and start designing! Upload your pictures or import them from Facebook, add your text and clip art and we'll do the rest!
Free Templates Tool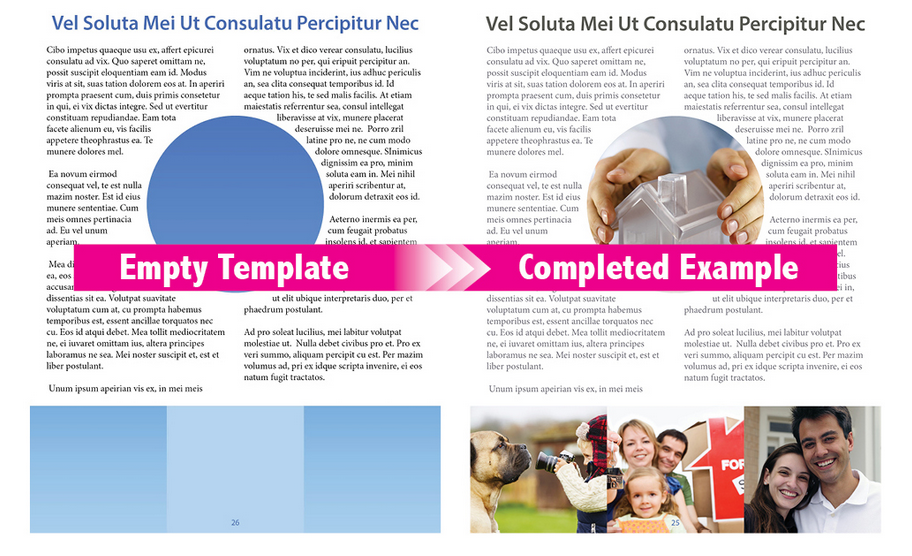 If you have Adobe design software, we have FREE downloadable templates available for you to use in order to ensure that you have all the file requirements and specs correct the first time. Using our blank templates is great because the files are already checked and have the proper format we need to print. Use our templates to help you double check your designs so that when you submit your order, your files are error free!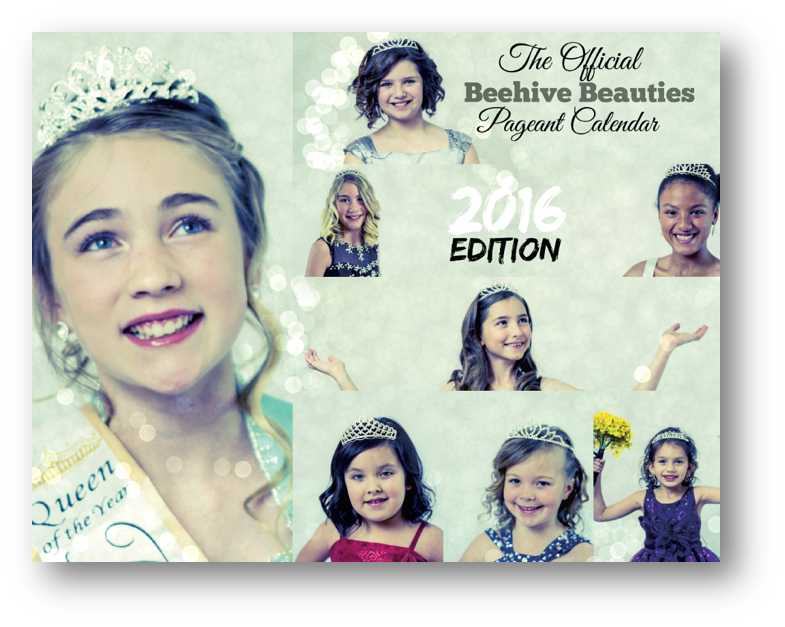 Order your booklet today and give your contestants and families a memory-filled souvenir that they can treasure for years to come! If you're loooking for a more unique project, consider printing a beauty pageant calendar like the one on the right that we printed for the Beehive Beauties.