Short Run Brochure Printing
Tri Fold 8.5 x 11 Brochures Mailing Services From Desktop to Doorstep in 4 to 7 Days
Color: 4/4, Full Color
Size: Size: 8.5 x 11
Paper: 100# Gloss or Matte Text
Folding: Tri Fold, Half Fold, Z Fold
Short Run Brochure Printing
Every organization needs to share information and brochure printing is the way to do it. A brochure is a quick and resourceful way to transfer information about products, events, and procedures basically any piece of information can turn into a brochure. Brochure printing services enhance any marketing, advertising, educational, or fundraising effort. Brochures are ideal for distributing information about products and or services, answering common questions, used as Direct mailers and perfect for Counter top displays or in store handouts.
Fast Online Short Run Brochure Printing Services Are Becoming More Popular Because:
Digital printing has allowed the print buyer to buy color brochure printing in smaller quantities and cheaper printing prices.
Now print buyers can change the full color brochure design and copy to suit their current print marketing plan
The turnaround time is much faster, often the same day or overnight, because your electronic file goes direct to the digital printer and is ready to print.
Dozens of businesses use short run brochures as printed marketing tools because they are able to convey a lot of information about their products or services in a small space.
These short run printed pieces could either be mailed to consumers or kept on display at high-traffic locations, such as grocery stores or shopping malls, enabling organizations to reach a broad audience.
For smaller firms, short run brochure printing may be the most cost-efficient way to produce leaflets.
Short run printing takes advantage of digital presses to manufacture small volumes of color brochures with little additional costs.
Short run printing enables companies to make a limited number color brochures, and it gets the job done in a timely fashion - perfect for supporting an upcoming event in a marketing campaign.
Brochure printing may be used for a variety of purposes, such as promotional marketing materials for your business, events, and more! We also offer multi-page brochure booklets. Brochures are particularly useful for when you need to get the word out fast and cheap. With easy and professional brochure printing and mailing, you'll be sure to leave an impression on potential clients and customers.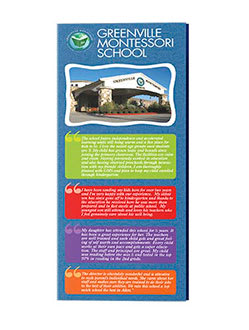 Education Brochures
Keep parents and kids informed on the latest updates from school.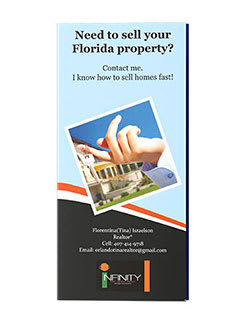 Real Estate Brochures
Get the word out fast about your newest listing. Every home on the market needs a brochure as a takeaway!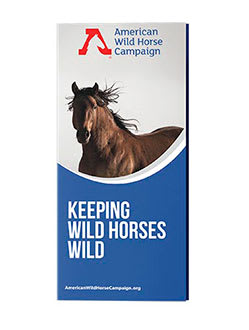 Non-Profit Brochures
Provide helpful information about your Nonprofit to help secure donations and spread the message.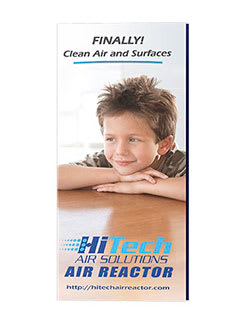 Product or Service Brochure
Announce your new product or service with a clean and professional brochure.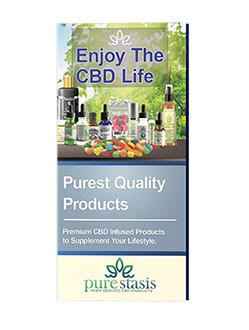 Health Brochures
Help patients and/or customers feel at-ease with an informational brochure.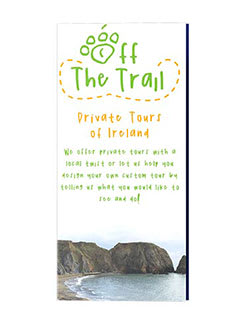 Event Brochures
Spread the word fast about your summer camp, workshop, music, etc with fast and easy mailing.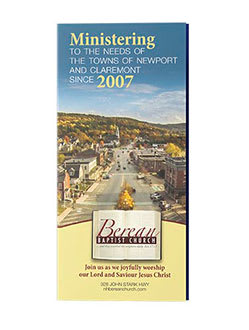 Religious Brochures
Recruit new members or keep the current congregation up-to-date.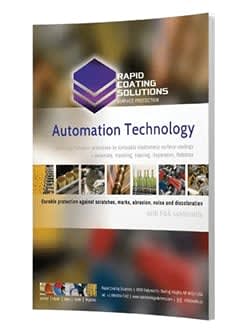 Brochure Booklets
Have too much information to fit in a brochure? Make it a booklet!
How to Make a brochure?
To make a brochure, simply download our free blank brochure folding and mailing templates for the programs InDesign, Illustrator, and Photoshop. Or try our free brochure booklet maker if you have multiple pages.
How many pages should a brochure be?
If your brochure is a single, front and back page, then your print-ready PDF should contain two pages: the front of the brochure (when unfolded) and the back of the brochure. If your brochure is multiple pages, click here to learn more about arranging your pages for brochure printing.
Choose Options & See Pricing
Independent Customer Reviews
Brochures
K
1 mon ago
Helpful staff. Quality tri fold printed brochure. Quick production time!
Katharine Rancourt
2 mon ago
These turned out great. Thank you.
Soup
3 mon ago
10/10 recommend this company and the brochures turned out beautiful. A representative called me and walked through the options and let me know the difference between the types of paper. Printing through Printing CenterUSA saved me over $200 for better quality brochures. Can't recommend them enough
Larry
5 mon ago
The brochures look terrific! Perfect, vivid color.
Mohsin
6 mon ago
Thank you, as always, great product and reliable delivery
Fernando
7 mon ago
Great products and on time delivery.
Larry
7 mon ago
Excellent work. Fast turnaround. Best quality.
Oliver
7 mon ago
All was great! Very good print quality and very good and precise communication! I am very happy with the service
Koben
8 mon ago
They did a great job. High quality for a fair price.
Father Jay Finelli
9 mon ago
Excellent as always! That is why we keep returning to PrintingCenterUSA. Thank you!
Elisabeth
10 mon ago
Amazing brochures, fast shipping, great customer service! Highly recommend!
Mecca
1 yr ago
Extremely happy with the brochures! Thank you.
Kevin
1 yr ago
As always, a great job!
Karen
1 yr ago
I recently used PrintingCenterUSA.com for a second time, and my brochures came out even better than the first! I created my own ahead of time, and their process makes it extremely simple to transfer what you may put together via Microsoft Office, etc. Much easier than starting from scratch and/or dealing with sites that don't allow you to cut and paste. In addition, their customer service is excellent. I just really loved my experience with them and highly recommend their services. Their prices are great, to boot! I'll be using them over and over, for sure.
Saeed
1 yr ago
Great work and service
Mark
1 yr ago
My experience was outstanding! I had a question before I ordered, and received a reply the same day with an answer that told me that it doesn't matter what software I use to create the PDF. So I ordered, and the shipment arrived 4 days later, 3 days earlier than the delivery estimate when placing my order. The brochures were prefolded at the perfect seam such that the margins were equal on all sides. Brochures were shrink-wrapped in stacks of 100. Each brochure has a slight shine giving it an official look and smudge resistance, and clearly not something I printed on my inkjet printer. I could not be happier and already gave away 200 brochures at this weekend's train show.
Alison
1 yr ago
The color, the folding and everything about them is perfect. And, as always, the customer service was outstanding.
Shirley
1 yr ago
Printing is ok, only 1 package was delivered so late, but it is not your fault. Ups misplaced my package. Everything is ok now.
K
1 yr ago
excellent quality and fast customer response
K
1 yr ago
High quality product. Easy system to upload files and approve proofs. Quick accurate initial proof! Production was slower than usual.
Heather
1 yr ago
Great quality, easy to design and quick production/shopping.
David
1 yr ago
Excellent quality and service. They are the only printer we use!
Customer
1 yr ago
Overall, I get great service from PrintingCenter USA. What would earn you a higher rating is if you followed up with each order with an emailed invoice. I only receive an order confirmation with the cost, but our accounting department will not accept that as an invoice at our company. Further, on a recent order, there was a free shipping promo going on that was not reflected in my order confirmation. I asked if it could be applied--and it was. However, I never got an invoice for the new amount. When it came time to do my expense report, I had to call and chase down a new invoice in order to reconcile to the credit card statement. In today's online purchase management, revised invoices (or even an email with any invoice) is typically emailed. Love your service and the rest, but this reduced you by one star.
Agnes
1 yr ago
Excellent product and fast turn around! Great service! Thanks!
Lexie
1 yr ago
I have not seen it yet, but the director was very pleased. Customer service is excellent.
David Mulhollen
1 yr ago
will continue to use printingcenter for all of my product brochures and flyers...great quality and competitive prices
Tim
1 yr ago
I love using The Printing Center USA. The website is very intuitive and even if I make little errors on sizing their system automatically helps out. Fast, reliable and of course great quality work.
Annita
1 yr ago
Quality great. Delivery great. Easy to work with.
Karen
1 yr ago
Clarity, color & quality are terrific! Timely, well communicated process. Will continue to use your services for my monthly future projects of both booklets & brochures.
LH
1 yr ago
Exactly what I wanted.
Ms Lee
1 yr ago
Ordering is a breeze with Printing Center USA. Thanks for a great print!
Edward
1 yr ago
Fast service excellent quality
Kim
2 yr ago
Great quality, everything followed & delivered as ordered, no surprises or delays
Arne
2 yr ago
Great company with Awesome Service!! Have recommended many times to others!!
Susan
2 yr ago
As always, great job! Early delivery, and loved the promo!
David Mulhollen
2 yr ago
Great quality and exactly what I expected. Will be using them for future purchases of brochures.
Biambu
2 yr ago
It was great working with y'all.
Noel
2 yr ago
Very friendly and helpful staff in working through a small technical glitch. Would shop here again.
Tim
2 yr ago
Easy to setup and staff was most helpful in making sure my brochure turned out they way we wanted
Laura
2 yr ago
GREAT PRODUCT
Sherri Echols
2 yr ago
After several calls and emails trying to be sure the alignment was correct on my brochure, it came to me printed incorrectly. And it took a long time to get to me. I understand maybe shipping is taking longer these days but this is for a new listing. Now we are waiting again for the corrected brochures to arrive. The are re-printing and gave me a coupon for my next purrchase but IDK if I will use it if we have to do everything twice and I have houses listed with no good brochures in them. We will see.
LH
2 yr ago
Pleased as always.
Scott Keller
2 yr ago
They are great quality! I would highly recommend PrintingCenterUSA
Lisa
2 yr ago
The front of brochure was very pixelated and blurry. The back looked great.
Jolie
2 yr ago
Customer service was very helpful and received brochures timely.
LH
2 yr ago
Brochures looked great.
John
2 yr ago
Friendly, helpful, very knowledgeable staff. Willing to go above and beyond. Our "go to" company for all our printing needs.
Catherine
2 yr ago
Fast turn around time, great quality.
Brad H.
2 yr ago
I was very pleased with the 50 brochure booklets I had printed. They turned out great! The pricing was reasonable and the free shipping offer was most welcomed. I'm going to have more printed in the near future.
Sandra
2 yr ago
Always awesome quality and great service!
Tom
2 yr ago
PCUSA has been my printer for several years now. I started with them while living in Virginia when I found them on line and saw they were far cheaper than local printing companies in the DC area. I have stayed with them since moving to Kansas and have recommended them to others. They are competent, capable, professional, and a distinct pleasure to work with.
Daniel
2 yr ago
Wow! Ordered on Tuesday late afternoon, in our office the following Monday. Brochures are perfect! Great pricing and great service!
John
2 yr ago
The sales and technical team worked with us to ensure the final product was exactly what we needed and their attention to detail was impeccable. The final product results were fantasic! We'll definitely be ordering from them again. Highly recommended!
Tim
2 yr ago
Excellent company to work with. Quality product at a fair price and fast turn around. I would highly recommend them for your printing needs.
Victor
2 yr ago
I was happily surprised to reach a real person when I called for help during the ordering process. I received very nice help! My brochures were produced quickly and arrived quickly and safely. Periodic emails always gave me updates on the progress. I was very impressed with the quality of my brochures: the paper was very nice, color and text came out beautiful, and the folding was perfect. I will surely use printingcenterusa.com again. Thank you!
David
2 yr ago
We did a trifold brochure with mailing. Paper quality was excellent! It was heavy, glossy and had an expensive feel to it. Great service and prices. My go to printer.
Debra Sinkage
3 yr ago
This was and easy process and the pricing was great. My brochures were perfect and were wrapped in bundles for easy use.
Danielle
3 yr ago
Accurate price estimates, quick proof turnaround, and beautiful print job! Very happy with this company.
Karla
3 yr ago
Product came through just as expected. Customer service was super helpful too.
Faran
3 yr ago
Properly, secured packed.
Anne Walsh
3 yr ago
We have been using USA Printing for some time and are always so pleased with the ease of submitting something for print, along with the quick turnaround time. We just received our last order and love the quality and color. Delivery is timely as well. Highly recommend them!
Megan
3 yr ago
The template made ensuring that my setup was correct super easy. Great quality product and a great price! Impressive customer service.
Lindsey
3 yr ago
Printing Center always does a great job with the products we order. They're fast and super responsive!
Vicky
3 yr ago
This is my third purchase from this place and they have never let me down. I appreciate their domestic support and quick turnaround for high quality product! After working with customer service, they were able to deliver me high quality brochures. The customer service was fast and prompt. The packaging received was very durable and well wrapped to prevent damage. Overall I highly recommend!
Melinda
3 yr ago
We used the mailing service from overseas and people have recieved newsletters will order more
Erika
3 yr ago
fast order processing. good quality pamphlets
Ethan P
3 yr ago
These folks came through for me again, at the last minute, for an important project. They even swapped in a special paper that I asked for that was not available via the ordering UI. Colors were perfect even though I had to rely on an electronic proof due to my tight timeline. Costs so low I felt bad. Arrived a day earlier than they guaranteed. Great communication/responsiveness.
Glenn Spears
3 yr ago
Hi quality at a great price. Fast turnaround time. Couldn't ask for anything more in a print company.
Greg Fishback
3 yr ago
Quality work and a good value. The 100lb paper Tri-fold brochure is very heavy and professional. This order was completed with little or no back-and-forth interaction which I really appreciate.
jodi
3 yr ago
Product was very professional. Quick to respond.
Gary
3 yr ago
This was the first experience I had with Printingcenterusa.com. My daughter and I collaborated on the design and she selected them. All I can say is WOW. What a great result. The tri-fold brochure I had them create was 100% top quality that you could possibly imagine. I am opening a new office in San Antonio and their quality products will assure my business success! I will most definitely be back with seasonal updates to my brochure and their many other products as well. I am also pleased to know that Printingcenterusa.com is of course, made in America! The quality was amazing, delivery was faster than I expected, and the price was perfect for my budget. I have nothing but praise and highly recommend them.
Steven Traudt
3 yr ago
Great service. Excellent color. Thanks!
Ruth
3 yr ago
Easy to use. Great service team.
Mark Zagorski
3 yr ago
Excellent quality print and paper. Fast delivery.
Fred
3 yr ago
Excellent quality and speed
Ronald M Koliha
3 yr ago
High quality printing. Color translation was very accurate (I took the risk of using primarily RGB files). Our client changed the due date and that required special attention from Melissa. She did GREAT! Everything arrived on schedule. And the welcome letter from your President was very nice. I will definitely use you folks again. Plus I know Great Falls well, having relatives there.
Marian
3 yr ago
Very good service and great products.
Jocelyn Stoody
3 yr ago
My brochures were printed with accurate color, images centered, folds well done, and all in short time. I use Printingcenterusa for all of my printing needs.
Brian
3 yr ago
Excellent product and customer service! I couldn't find better prices either.
Jay
3 yr ago
Excellent print quality
Larry
3 yr ago
I am so impressed with the quality and the service. The flyers look perfect and arrived sooner than expected. Thanks. LM
Michael
3 yr ago
A fantastic company that continually impresses us with every order we place!!!
Steve Wagner
3 yr ago
Exactly what I was expecting
David
3 yr ago
This is the first time we've used Printing Center USA for brochure mailings and like our other orders from them, we were very pleased. The quality of the trifold brocures was outstanding. Each items was crisply folded on high quality paper and affixed with 2 circle stickers. It looked great. And it shipped quickly to our clients! If we print locally, do the folding, fasten stamps and stickers and the ten take to the post office ourselves, we only "save" about $40 on a 200-piece mailing. That works out to about $10 an hour "pay". IN 4 hours we can acquire a lot of business!. This is a no-brainer!!!!!!
CM
3 yr ago
VERY happy with the brochures I ordered recently. Mary was incredibly helpful in not only the production end, but in helping me get them where I needed them to be on time. (I had forgotten a holiday weekend in my timing.) A two very enthusiastic thumbs up for PrintingCenterUSA, their products and especially their Customer service! Thank you.
Cheryl
3 yr ago
Excellent customer service, price, quality and turnaround time. I greatly appreciated the free package of paper samples to assist with my selection and purchase. I highly recommend printingcenterusa.com and will come here first for all my printing needs going forward!
Lillian
3 yr ago
Spectacular quality!!!
Heidi
3 yr ago
great job at printing our brochures
Jim B
3 yr ago
The brochures were reproduced as ordered.
Wendy
3 yr ago
Great quality and the turnaround was Fast
Joshua
3 yr ago
Folded properly, print was clear without any defects. Packaged individually, which is amazing since we hand out brochures in bundles. Great service!
Beth
3 yr ago
Love working with you all thank you for the excellent work.
Amber
3 yr ago
Good quality paper and printing, folding and packaging were all on par.
Jamie
3 yr ago
PrintingCenterUSA always does a fabulous job and gets the job done on time.
Karen
3 yr ago
They were quick and efficient. Brochures were of excellent quality, with vibrant colors. I will use them again for my printing needs. - Karen Williams-deCastro
Charbel
3 yr ago
Excellent product, service, and lead times as usual. Thanks again!
David
3 yr ago
The paper was high quality, the prints were bound and two-folded in groups of 50 and the prints looked great! Very happy with price and service.
Sharon
3 yr ago
Very pleased with entire process. Thank you for having templates in InDesign and the directions for color management! Final product is great!
Kathryn
3 yr ago
Everything came out great!