Flyer Templates
Flyer Printing may be used for a variety of purposes, such as promotional marketing materials for your business, event, and more! They are particularly useful when you need to get the word out fast and cheap.
PrintingCenterUSA.com's free, printable flyer templates allow you to create your own handouts, or handbills in minutes. Simply choose the design you like and get started.
Our free flyer templates will easily arrange your information so that everything is in the right place. Just drop in your text and images and check out.
Flyers are suited for many different uses. With a wide variety of templates and designs to choose from, you can easily create a flyer that suits your needs. Easily create event flyers, business flyers, birthday flyers, promotional flyers, and more. Just take a look through all of the styles that we offer and pick one that's right for you.
Once you've finished your design, printing your brochure is fast, easy, and affordable. Simply click on the 'Continue' button, log in to your account, and check out. Desktop to doorstep as fast as 3-4 days from proof approval!"




How it Works
Step 1:
Select desired
template
Step 2:
Upload photos
and logo
Step 3:
Replace template
photos and
logos with your
own
Step 4:
Customize with
your text
Step 5:
Proceed to
Checkout
Free Downloadable Blank Templates
Using our blank templates is great because the files are already checked and have the proper format we need to print. Use our templates to help you double check your designs so that when you submit your order, your files are error free!
To Get Started:
Download the print ready template of your choice.
Choose the flyer template you want and place into the provided layout (framed borders, bleeds, trim lines, safe areas provide).
Place your pictures, images and add your text.
Place your order, upload your files, approve your final proof and we'll do the rest. Just like we said, "Fast and Easy!"
Your flyers will be printed and shipped to you within 4 to 7 days upon proof approval. We want to help you get your products from your desktop to your doorstep faster!
If you have any questions or need help with any step in the ordering process, please give us a call at 1.800.995.1555, where we will be happy to help you!
Access Your Free Custom Flyer Design Templates Below
Use our flyer templates for a variety of products. These downloadable templates are predesigned with the correct file formats for your printing needs.
Sponsorship Programs
We offer opportunities for great savings with our Sponsorship discount programs. We have available programs for Non-Profit, Religious and Educational organizations
Non-Profit
Religious
Educational
Create a Buzz With Event Flyers
Whether you're designing a flyer or a brochure, we got some great ideas on how to make it successful and eye catching so everyone will love them!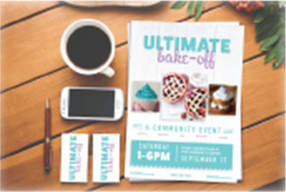 Read Now
Need Professional Design Help?
We have organized a team of professional graphic designers to help our customers with their design needs.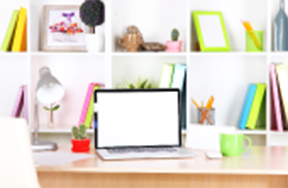 Find a Designer