8 Simple Tips for Calendar Design

Are you thinking about creating a custom calendar to promote your business, corporation, profession, school or non-profit organization this year? Follow these 8 simple tips to ensure you're getting the most out of your 2018 calendar!
8 Simple Tips for Calendar Design

1. Select a theme and be consistent throughout each month.

2. Know your style, layout, size, bleed, and trim area, or use a one of our free templates that include grids and layout guidelines for the Adobe Creative Suite (InDesign, Photoshop, Illustrator and PDF).

3.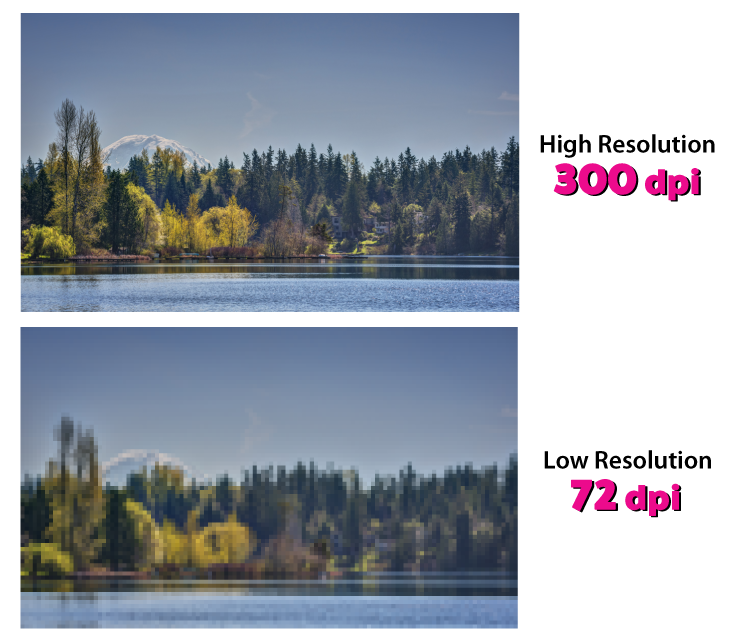 Select high quality images.
For commercial print,

image resolution

must be at least 300 dpi (dots per inch) at the size you want the image to print. Enlarging the image decreases the dpi.

Use quality professional images. Remember someone will be looking at it for a month or a whole year.

Search stock photography websites for professional photography that is affordable.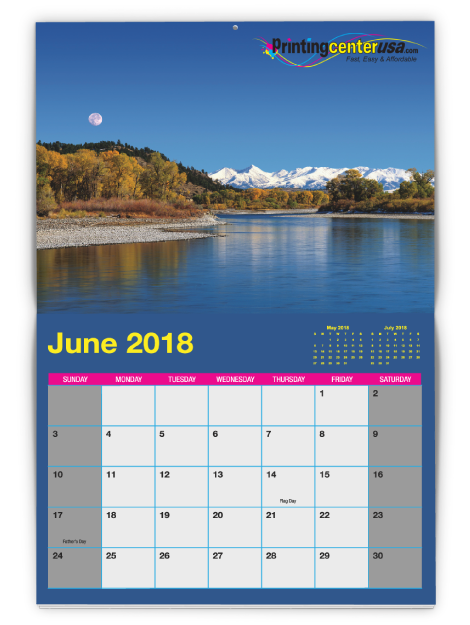 4. Select colors that represent you or your company. Match your colors with the photos and images.
5. Double check the accuracy of dates and holidays for that specific year.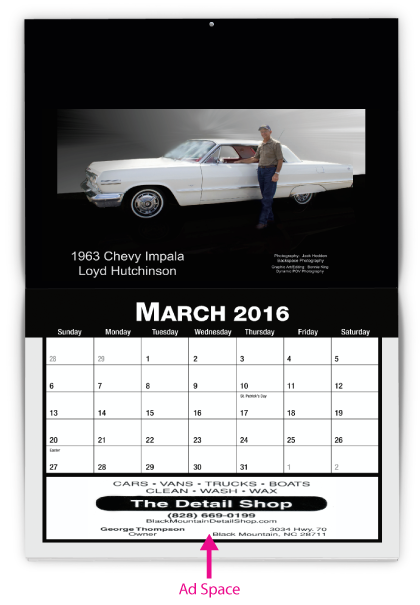 6. Business or fundraising? Include company information to increase exposure and awareness and/or sell ad space to local businesses to increase your ROI.

7. Be clean and clear. Don't overcrowd your custom calendar with too much text, graphics, or images.
8. Be creative and make your calendar personal.
---
Custom Calendar Ideas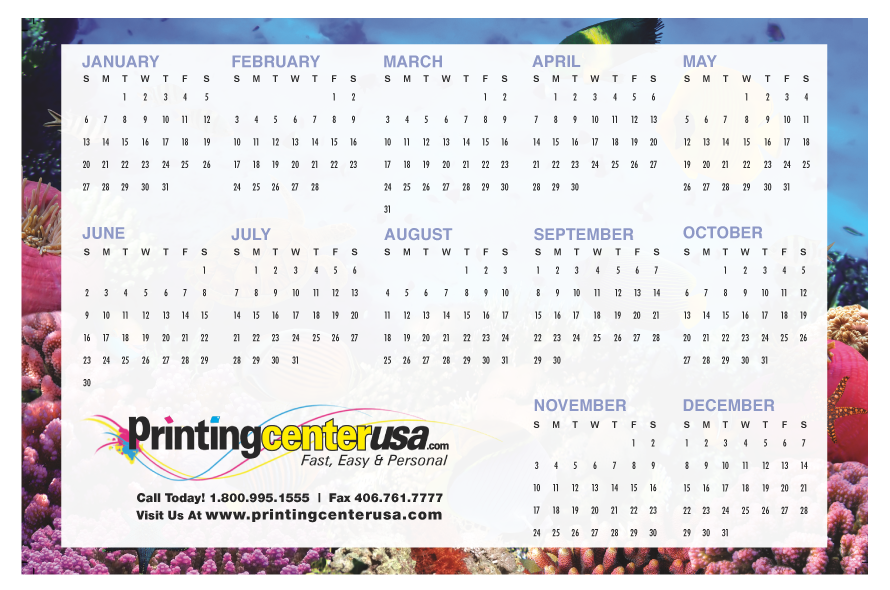 For the upcoming year try something new. Give customers a custom company calendar filled with notes, tips, recipes, or whatever else is appropriate for you or your company. Give your audience something they can use while you use the calendar to promote your company. You can use a standard calendar style, an impressive 36-page calendar (16 months), or try something different like a jumbo poster calendar, or a year-end holiday newsletter with a calendar on the backside.
Whatever calendar you choose, your customers will appreciate it.
PrintingCenterUSA Newsletter
Join the newsletter to receive the latest updates in your inbox.
---