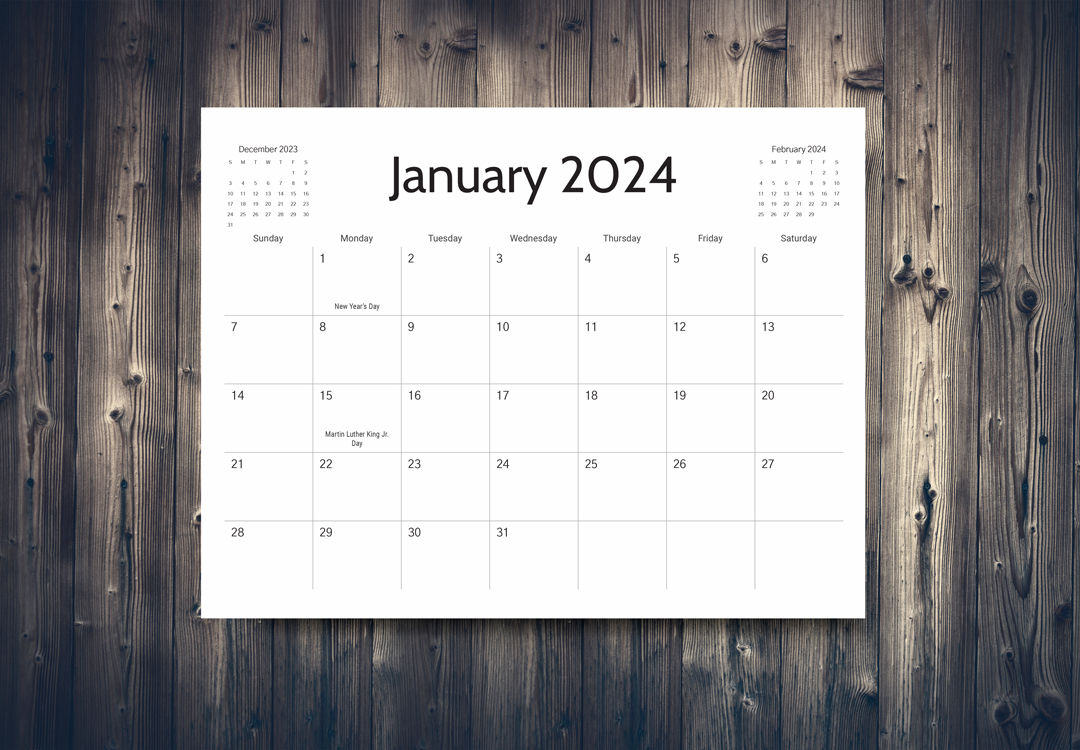 Free Printable Calendar 2024
Below is a list of free printable 2024 monthly calendars or planner templates available to you free for download.  These templates include U.S. Holidays. You may download and print multiple copies of these printable calendars, please ensure that the copyright text at the bottom remains intact. These free templates are available as PDF documents.
We also have full year calendar templates in InDesign (IDML), Illustrator (AI) and Photoshop (PSD). These are available for download by visiting https://www.printingcenterusa.com/printing/calendar-grids.
This layout is perfect to download for use as a monthly calendar or as a planner template. These  2024 monthly planner sheets print easily from any printer on paper sizes such as 8.5 x 11, 8 ½ x 11, 8 x10, A4, Legal & Letter size papers.
January 2024

 

January 2024 Printable

Calendar

February 2024

 

February 2024 Printable

Calendar

March 2024

 

March 2024 Printable

Calendar

April 2024

 

April 2024 Printable Calendar

May 2024

 

May 2024 Printable Calendar

June 2024

 

June 2024 Printable Calendar

July 2024



 

July 2024 Printable

Calendar

August 2024



 

August 2024 Printable

Calendar

September 2024







September 2024 Printable Calendar

October 2024



 

October 2024 Printable Calendar

November 2024








November 2024 Printable Calendar

December 2024






December 2024 Printable Calendar