6 Things You Need To Know Before Using An Online Printing Service

It's no question that the digital age has changed the world completely, especially when it comes to our reliance on e-commerce for obtaining goods and services. Online printers have become an easy and reliable way to order the printing products you need for your business.
Why? There are many reasons to make the move and utilize online printing for your needs. It can be much easier, faster and cheaper than using traditional printing companies. Commercial online printing offers a great deal of benefits, including transparent cheap printing costs, easy online ordering and a larger selection of standardized print options. All of which makes it more affordable and less stressful for you.
How do you know which online printing service best suits your needs? Searching through millions of Google results is a daunting task for many people to want to undertake. PrintingCenterUSA excels as a premier, affordable online printing company (we just had to throw that in). We might be a little biased, but before you decide on a printing company, we want to give you the facts. Here is some helpful information that you can use to make an educated decision on what service may be right for you.
Transparent Reviews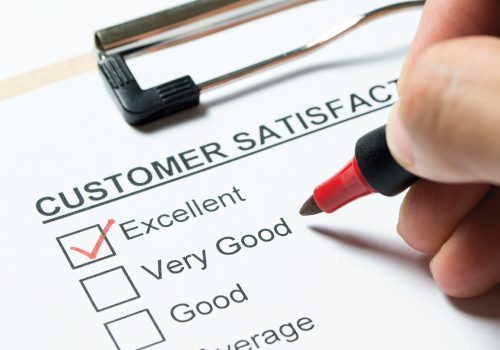 You want to find a company that produces your project affordably. On the other hand, saving a few bucks doesn't do you any good if you end up with a bad product. Choose an online printing company that is completely transparent with its customer reviews. The information you get from online customer reviews is much more valuable than taking a company's or sales representative's word for it. Customers never hold back and are more than willing to provide accurate information whether it's good or bad. Know what you are getting yourself into before you commit and spend some time reading customer reviews. If they have low average ratings or no reviews at all – buyer beware!
Service (Communication is Key)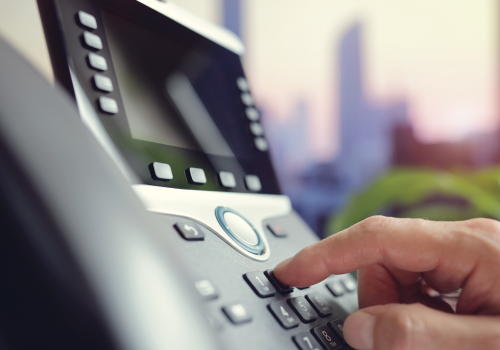 Find an online printing company that you can contact via phone, email and chat. Just because you've chosen to save time and money with an online printing service doesn't mean that you have to say goodbye to a good old fashioned one-on-one personal service. Some printing projects can seem a bit complicated. No one wants to run into problems during the production process, but sometimes issues come up and you will find yourself in need of help. Use a company that can give you both the ease of using an online service and the personal service you deserve.
PrintingCenterUSA provides real one-to-one contact: Call Us  |  Email Us  | Instant Online Pricing
Transparent Pricing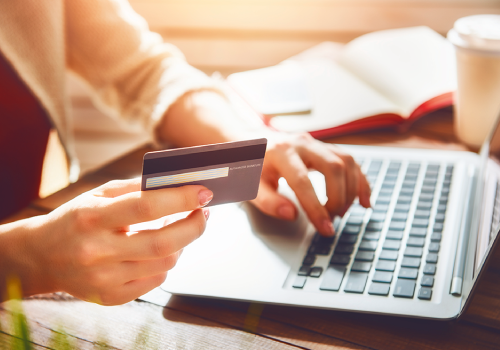 Find a company that is transparent with pricing. One downside to traditional printing services is pricing inconsistency and slow pricing service. You never know what your sales rep will come up with from one day to the next. It is a long and drawn out process.
Here's an example of the process you may be all too familiar with: You call or email your sales representative and go over every option or service you are looking for. Then you wait…and wait…and wait some more. What a waste of time!
Use a service that is open and transparent with their pricing. Look for a company that is willing to show their pricing online. Pull your pricing in seconds. Stay away from printing companies that won't publish their pricing online – they will ultimately cost you more money. Nobody ever wants to be surprised with hidden shipping, delivery, postage or service fees. Choose a company that is upfront with pricing and offers instant, full scale quotes online. No haggle, no fuss! The best printing companies will want you as a long-term partner and will go the extra mile to give you superior service, speed and pricing.
PrintingCenterUSA's pricing is all transparent and online.
We can also provide Custom Quotes when needed.
Convenience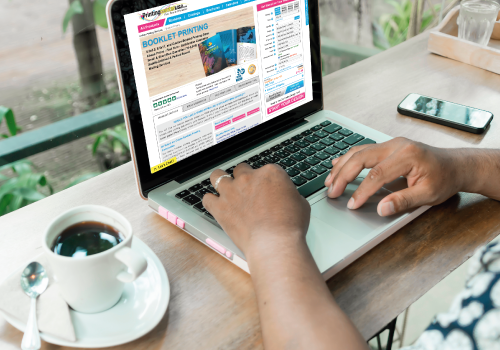 Why should you take time out of your day to go down to a local printer and submit a project or go pick up your project after it has been completed? As anyone who has ever picked up a couple boxes from a local printer knows, finished printed products can be very heavy…ugh! Why not have it delivered to your door? You might think you are saving by not having to pay to ship the product to you, but if you look at the costs from online printing services, they are usually much more economical than local printing services, even with the shipping costs included. How can online printers do this? Online printing vendors are built and specialize in specific products. Online printing companies have to be optimized with the most efficient equipment to keep costs low and compete for the products they are offering.
PrintingCenterUSA has easy Online Ordering & Fast Delivery to Your Doorstep.
Online Resources & Design Tools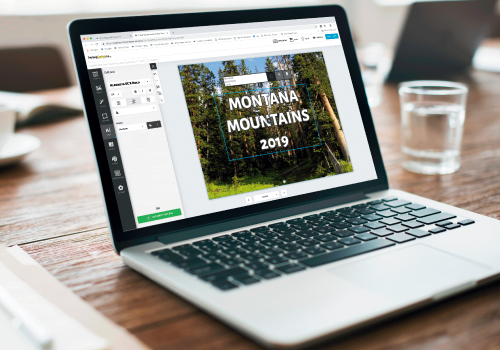 Find and use free online resources. Some online printing centers offer a wealth of resources to help you set up, design and submit your project. And these resources are all available with a click of a mouse. Did you know PrintingCenterUSA has tons of free tools and downloadable templates that will give you a leg up on your design preparation? These include free downloadable calendar grids available in PDF, InDesign, Photoshop and Illustrator formats.
PrintingCenterUSA has state of the art free design programs.
High End Printing Equipment & Supplies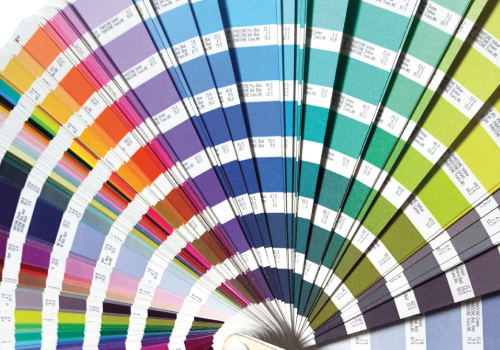 When you choose to print online, you're going to have a lot more options on what your final product can look like. You will have more choices in size, color, paper texture and weight than smaller, local print shops can usually offer. From full color offset printing to short run digital printing to mail services and bindery, online printers are fully stocked with the latest and greatest technology. It doesn't matter if you are ordering simple business cards or multipage photo books, online printing offers the most streamlined and efficient service to handle your project professionally and fast.
PrintingCenterUSA has state of the art equipment that provides you with a great product & pricing!
Trust PrintingCenterUSA to provide you with the information you need to make the best decision that is the right fit for you. PrintingCenterUSA specializes in booklets, catalogs, magazines, programs, calendars, brochures, postcards and more. Check out our customer reviews and become confident in our ability to help you with your next project.
Sign up for our e-newsletter to get exclusive savings in coupons and weekly specials.  Also, check out our resources for file checklists and white paper guides on calendars, booklets, magazines and more!
At PrintingCenterUSA, our knowledgeable staff is always available to answer any questions and can be reached via email, by calling 1-800-995-1555 or by live chat!