Basic Tips For Designing A Calendar With A Graphic Artist
Designing a calendar that you'll use for a whole year should be an exciting process and easy to do. Creating a calendar with PrintingCenterUSA's free state of art design tool and templates makes the process FUN!
We recently sat down with Lisa Davis, a graphic artist who runs Wallflowers and Cards, and practices scanner photography as the base for much of her floral artwork. She has printed her custom calendar with PrintingCenterUSA for a couple of years now so we knew she'd have some excellent basic tips for printing a custom calendar.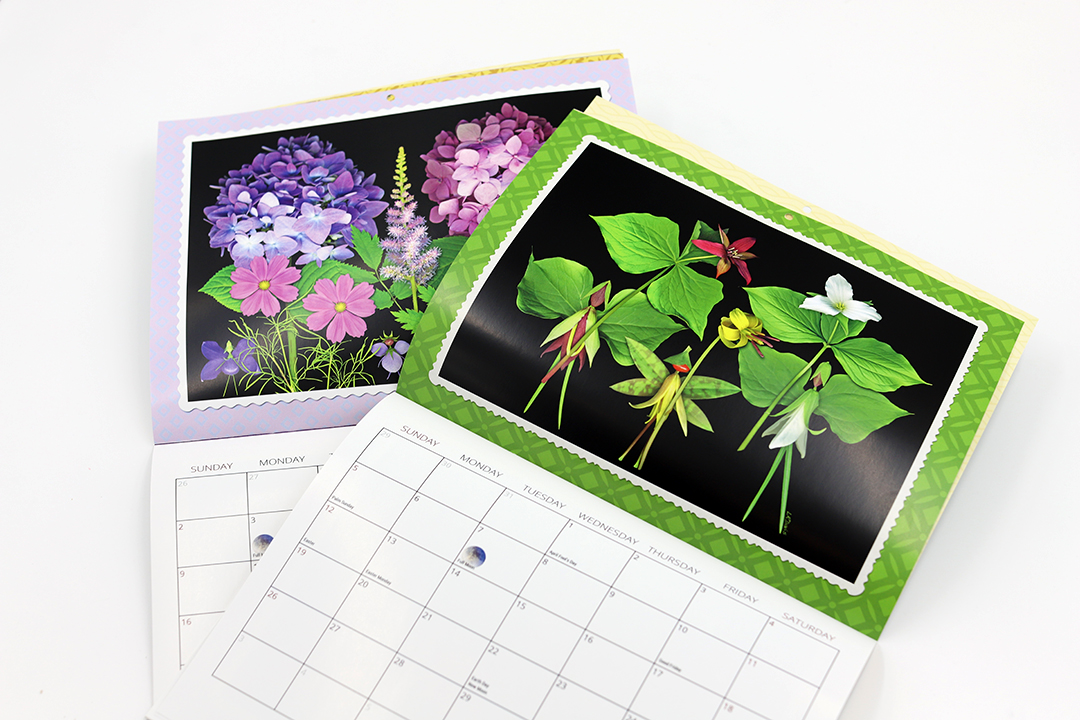 Tip #1: Play with a multitude of backgrounds and borders offered on the design tool.
When speaking with Lisa about designing her calendar on the online design tool, she mentioned the diverse background and border options as a huge compliment to her art. "There are so many backgrounds and borders and you just have to play around with them to find the best fit. It's nice to have all those options," Davis said.
Davis uses Adobe Photoshop a little bit when it comes to her producing her art and was able to utilize the design tool for finishing her 2020 calendar.
"The whole process was fun! I really did enjoy finding the best fit for my calendar with the design tool. You just need to have fun with it," Davis remarked.
Tips For Planning Your Custom Calendar: Read More
Tip #2: Arrange the months of the year based on the color of art or seasonality of the images within your photos or designs.
"I base my monthly cover art on what's in my garden during that specific season," Davis said of her method. This is a great way to showcase your art as a designer while at the same time representing the changing seasons of the year.
When designing your calendar this approach can help you produce more attractive and timely calendars. Think about the hues of the season, Davis said.
For example, autumn has a more rustic and brown feel to it with the changing of leaves from green to yellow, orange and brown. As a photographer, graphic artist, or anybody creating a calendar you should consider earth tones in your images during September and October. If you plan on selling your calendar this approach could increase the value of your calendar because your audience might enjoy flipping through a calendar that represents the four seasons through the year!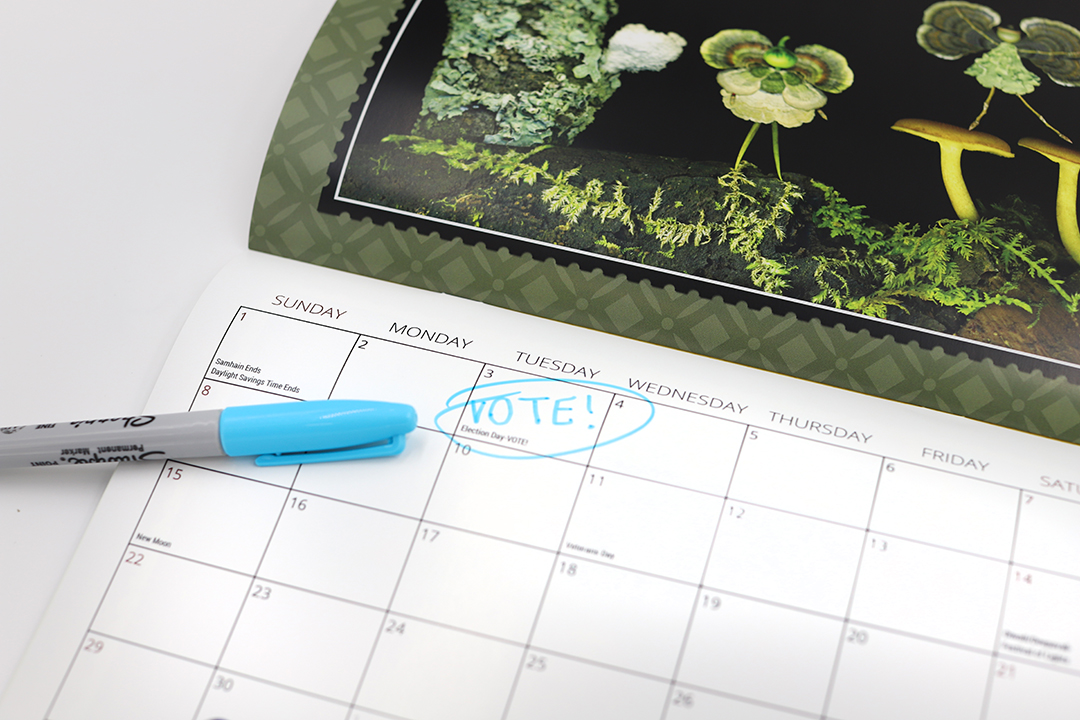 Tip #3: Try thinking about your calendar throughout the year for best results and easy design.
Sometimes picking only 12 images for a calendar is difficult as an artist! You might have a lot of fitting images or concepts, but you're limited on space.
"The first calendar I printed with PrintingCenterUSA I wasn't really thinking about my art and how I wanted to display it in the calendar. However, this year, my art for my calendar was continually on the back of mind and I'd think to myself that maybe this arrangement is a great February piece, and just remember when it came to time for 2020," Davis said.
Planning your calendar ahead of time or at least thinking about it throughout the year can greatly help you when it comes time to piece together the final project. Lisa doesn't necessarily go into her art designing it for her yearly calendar but always knowing the fact she'll be printing a new one each year has improved her layout.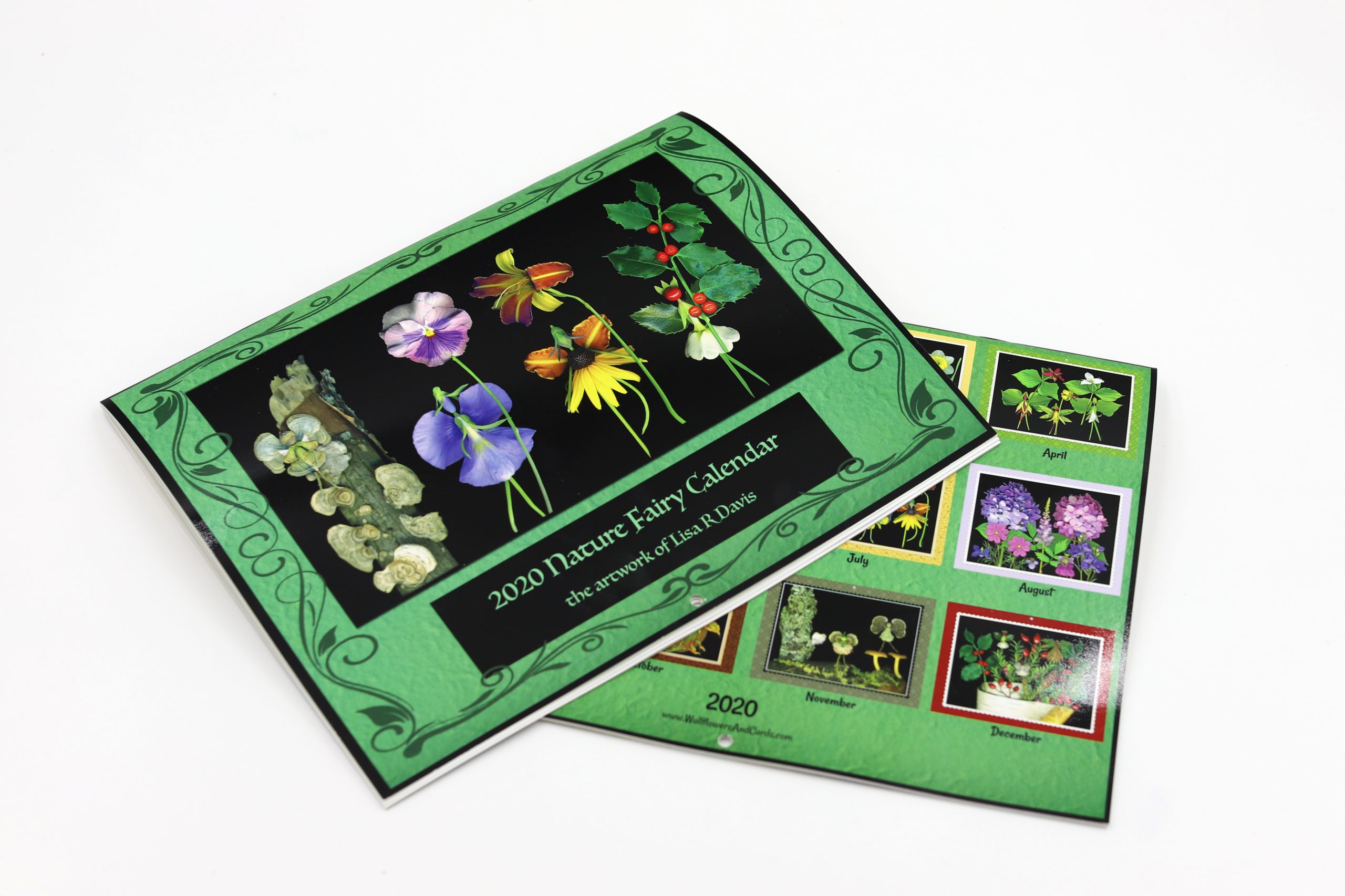 Designing a calendar should be a fun process that allows you to express your art in a creative format. Whether you're a graphic designer, artist, photographer or just piecing together a family calendar for 2020, following some very basic tips will help get you going down the right path. It's never too early to start thinking of next year!
No matter what you choose to do to create your wall or desk calendar, you can count on the high-quality printing and support of PrintingCenterUSA. Feel free to use our variety of calendar temples to help you create your perfect branded calendar.
Free Calendar Templates and Grids
If you don't have any design software, don't worry because PrintingCenterUSA offers a free calendar design tool!
Try it FREE Now! Calendar Design Tool
Brought to you by PrintingCenterUSA
PrintingCenterUSA Newsletter
Join the newsletter to receive the latest updates in your inbox.
---