Book Cover Design Ideas
The success of your book largely depends on its cover design. Potential readers will be drawn to your book by its attractive design and be persuaded to take it up off the shelf or click on it at an online bookstore.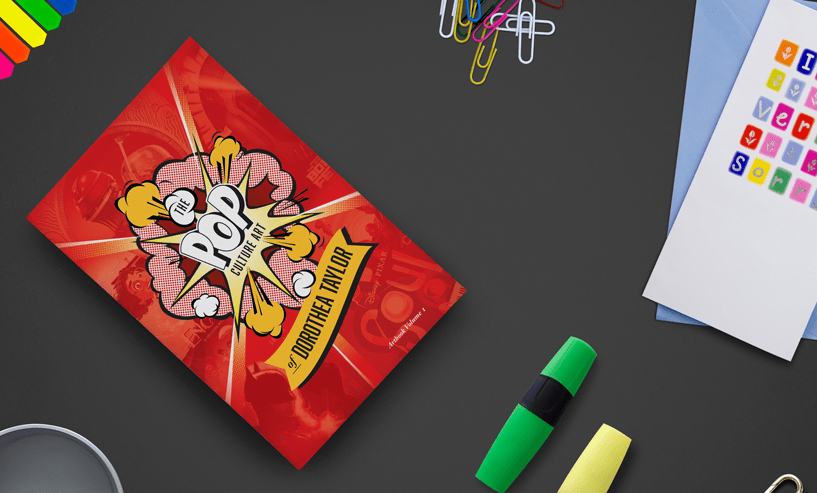 It's not just about producing a beautiful work of art. It's about forming a coherent cover design that clearly conveys the message of your writing.
When creating a book cover, you want it to be able to compete with every other book in its field. You'll have the best chance of producing an exceptional cover that will catch readers' attention, increase the number of copies sold, and improve your author's brand if you enlist the aid of expert designers.
In this article, we will spark your imagination with some of the best book cover design ideas. Ready to create an alluring, eye-catching cover that will hook your readers at first glance? Keep reading to discover our top tips to craft a dazzling book cover!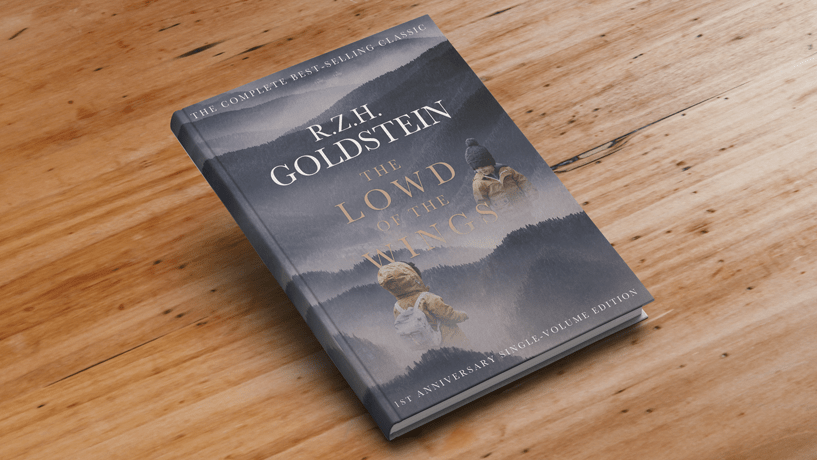 Ideas for Book Cover Design
Every book is different and will require different elements in its design to resonate the message with its audience. There are many options out there to consider, so it is crucial that you consider what each element will convey to your reader in terms of …
Design with the Reader in Mind
First thing's first – define who is going to be reading your book. This will refine the style of your book cover design as you come up with more ideas. Take your time and understand what will appeal to your readership, and what won't, and let these insights guide your design process.
Once you have settled on a target audience, keep these readers in the back of your mind as you continue to design your book cover. Select the right elements for their demographic and interests.
If you are writing for younger children, then keep your book cover design vibrant with joyful colors, strong contrasts, and big text.
If you're writing for millennials, remember that they connect with artsy, creative designs, so try to include something novel and exciting. Hand lettering is a great way to hook this audience in your book cover design as it clearly conveys your title while engaging the reader's visual attention.
Clearly Highlight the Genre
Are you writing an action novel? Horror? Romance? Whatever category you fall into, your book cover design should clearly impart the book's genre to readers. While many readers enjoy a variety of genres in their book selection, most will stick to one or two categories.
With this in mind, it makes sense that people won't buy your book if they pick it up expecting a fantasy novel, but after reading the description, find it's actually a collection of short comic stories. This is a sure-fire way of repelling readers from purchasing your book and putting it back on the shelf.
Similarly, if someone is looking for short comic stories, they will pass over your book since they aren't interested in gloomy imagery with a dramatic color scheme. All in all, it's a good idea to select elements in your design that mimic the feel of your writing genre. This way, you can be sure that you're going to captivate your main readership, right away.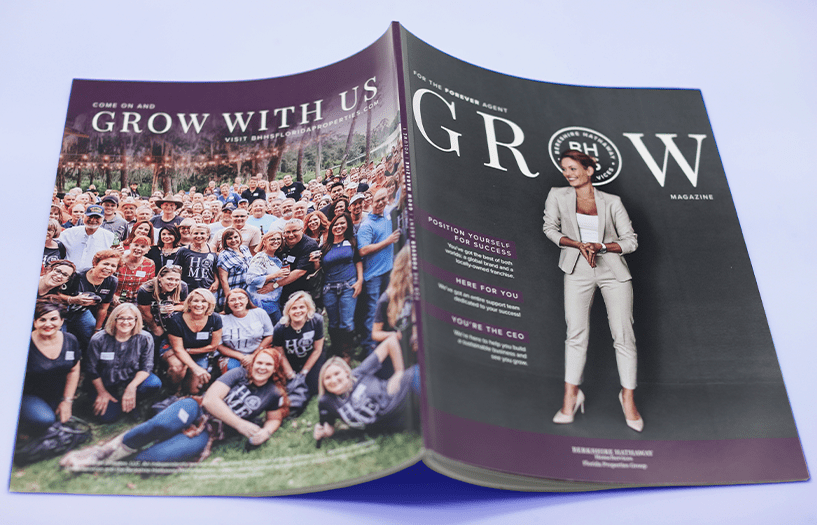 Weave the Text into your Image
A top tip in book cover design is to avoid separating the text and the graphic artwork. This creates a disjointed and dull effect. Instead, both components should work in concert with one another to create a coherent graphic that is visually appealing.
Let the image speak for itself while incorporating the text in a fun and exciting way. This can be achieved by fusing colors, linking sections of text into the image with shadows, or inserting words into the picture. This adds dimension to the text without taking away from the image.
This is an excellent book cover design idea if you want the reader to get an instant feeling or vibe from your cover. It will entice them to open your book and keep reading, as the connectedness of your design will easily let them interpret the message for themselves.
Less is More
The best way to create an eye-catching and memorable design is to keep it simple. Simple book covers are easy for the viewer to understand at a glance. While you may want to include all sorts of details, leave the unnecessary details for the back cover. This will allow the image to breathe while keeping the text bold and your message clear.
The goal here is to convey your book's main idea with a single image, drawing, and font to avoid detail covering every inch of the cover. This is especially true for books with a more serious tone underneath them, such as self-help, philosophy, or education.
In a society where we are constantly being overwhelmed by sensory information, this book cover design hack will ensure yours is classy and effective.
Use Hierarchy to Break Up Text
What words do you want the viewer to absorb right away? Focus on making these keywords the emphasis of your design using a hierarchical layout. Not every author wants their first and last name in bold, while others may want to draw the reader's eye there.
Either way, every word on your book cover should immediately capture the viewer. The entire composition, including the text, line spacing, and width, should be legible, logical, and accounted for.
You might experiment with the font style, size, weight, and spacing. If the text is too long, then chances are the reader will move on and pick up another book. Each letter should be in aesthetic harmony with the rest of the text and design to give a clean, artistic, feel.
In order to achieve the perfect balance and make the layout of your cover look professional, pay attention to the visual hierarchy of the text you use in the book cover design.
Evoke Emotion with Color Choice
Color is a profound tool to utilize in fonts and images for book covers because they get under the skin of your reader. For example, blue can be calming and peaceful, while red can be energizing and romantic. Many book publishers incorporate this strategy into their designs to quickly entice their readers.
You can immediately instill a feeling in your reader before they even pick up the book with the correct color selection. Not only are colors visually pleasing, they usually carry a variety of charged feelings that can be extremely versatile across genres and themes.
When it comes to color, you don't want to go against your genre. Yellow, for instance, might not be the greatest color choice for a horror novel because it does not match the overall emotion your writing is trying to produce.
With this in mind, try using complementary colors that highlight your imagery. This will give your title more hierarchy and emotive energy that draws your reader closer and closer.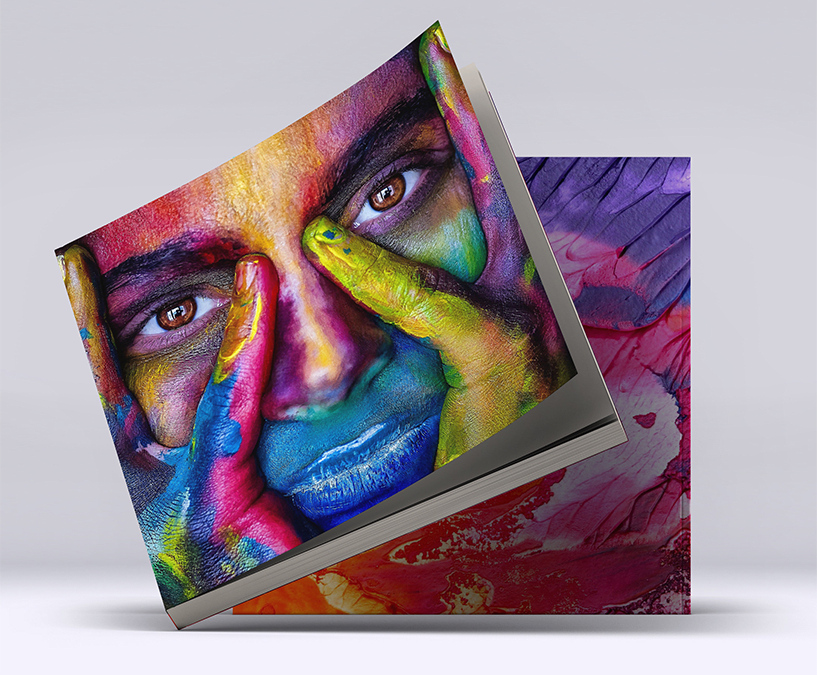 How to Design a Book Cover
Study Popular Book Covers in Your Genre
What book cover designs are popular in your niche at the moment? Pay attention to these trends and channel inspiration into your own cover design. They are popular for a reason, so consider what elements of the design are appealing to customers and motivating them to purchase these books.
Observe any recurring visual elements or styles in the best-selling section of your genre. Do the covers contain abstract designs with bold colors? Or do the covers have full typography? Do they contain characters? Examining the current market trends will ensure your book cover design will satisfy the reader's expectations while being distinctive enough to stand out in a crowded market.
You ultimately decide how your book cover design will turn out, therefore it's critical that you can steer the design in the direction of your personal preferences. With this in mind, try to track the type of book cover designs that catch your own eye in stores or on social media. Save any images or illustrations that you think will go well with your title.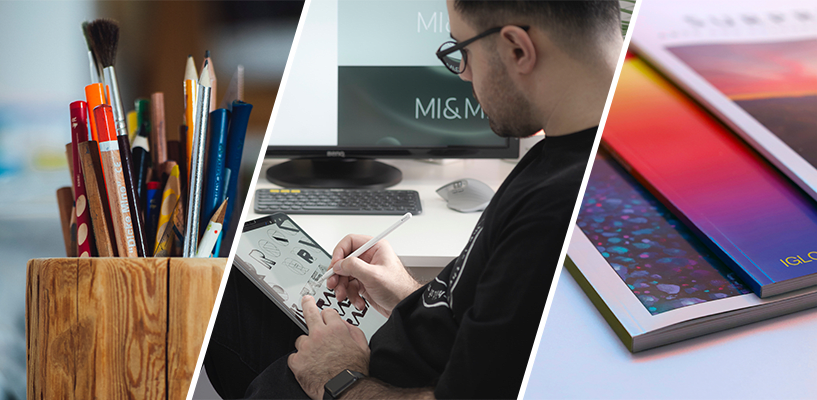 Find the Right Book Cover Designer
In today's digital climate, it has never been easier to find a designer online who will help you craft a professional book cover design. However, it can be hard to know who will produce the results you're looking for! Here at Printing Center USA, we have a host of talented graphic designers who will craft the perfect book cover design for you!
A fundamental lesson is to hire someone with experience and a good track record. Look at their reviews from past clients and see if they were professional to work with, and what writers or publishing houses they have previously worked alongside. Consider what genres they have previously worked in to ascertain whether they can speak to your particular target demographic.
Next, concentrate on whether you like their designs. Does their aesthetic work with your vision? Find a few expert designers and evaluate the visual styles of their portfolios. Working together is useless if they don't like what they've produced in the past! Only choose a designer whose works you would be proud to include in your book.
Create a Design Brief
Once you have contacted a talented book cover designer, you'll want to create a design brief of the elements you want to be included on your cover. Be sure to include any notes from your own independent research, the book's title, a succinct overview, and describe who your target market is.
It is crucial that you include the book cover dimensions based on the sort of book format you choose to print your book in. With printed versions, you must also take into account the spine, back cover, and even the flaps (if you're publishing a hardcover edition). For e-books, the typical size on KDP is a 2560 x 1600 px front cover.
Here at Printing Center USA, our book publishing services offer a variety of dimensions. Depending on what type of book you are after, we do x, y, and z.
A really helpful tool for the designer to comprehend what you're after in your design brief is a mood board. This is an assortment of pictures, notes, colors, and sketches about the design style you adore. Include other book cover designs or illustrations you found appealing to serve as inspiration. This visual inspiration is key in order for the designer to create an original design that you will fall in love with.
Test & Refine
You may have several different ideas for your book cover design, so the best way to see what is the most viable is to experiment and test with your target audience. Review the early concepts from your designer and test them on real readers.
You can create simple Facebook or Instagram advertising campaigns to see which design ideas readers respond to the best. You'll have to spend a little bit more money, but it could have a significant impact on the number of copies you sell.
If you are familiar with the fundamentals of Facebook advertisements, create two campaigns with the same copy and CTA but different cover designs. Once they have received enough impressions, verify and compare the click-through rates of the two campaigns.
With this feedback in mind, refine your book cover design graphics into a final concept. This can include the color scheme, typography, location of the text, font, and graphics.
Perhaps one version's images are better than another's typography, which is helpful feedback for the design's further versions. Additionally, bear in mind that while the designer will do their best to realize your vision, it is important to keep an open mind to their suggestions and allow them to contribute their unique talents.
Polish off the Final Design
It's time to put the finishing touches on the final design! Refine any subtitles, logos, or images for your book cover, including the front and back covers and spine. Double check it is compatible with the right format that you are publishing your book in.
A crucial element to finalize is the spine width. The book's title, your name, and your (or the publisher's) logo are often printed on the spine, which is the main portion of the cover. Because hardcovers are thicker than paperbacks, be sure your designer has adjusted the spine margins appropriately so that the book can fold without the text becoming distorted.
Your designer will offer files in a format compatible with the templates you bought from online and print-on-demand stores once you are satisfied with the finished project. JPEGs are typically used for e-books and print-ready PDFs for prints.
Depending on what you've agreed upon, they may provide you with a variety of design options to use for digital marketing, social media updates, or your personal website. Your designer may still produce appealing mockups for you to utilize in book promotion even if you decide not to manufacture actual copies of it!
Ready to Publish your Book Cover? Contact PrintingCenterUSA Today!
Now that your book cover is designed professionally and beautifully, it's time for you to publish it!
Do you want a high-quality print production company to take care of this at an affordable price? PrintingCenterUSA has got you covered! We specialize in providing the best book publishing services in the USA with a wide range of sizes, finishes, coating options, gloss, and more! We can deliver your book to you in as little as 3-4 days after the proof is approved!
Whether you are after a gloss, matte, or uncovered cover to display your book design, we have a combination of short run digital and bulk offset printing options to meet all your printing needs! We also provide templates, a design tool, and a free easy-to-use online photo book maker to craft your own book together. With a 100% satisfaction promise and excellent customer service and support, get in touch with us today!