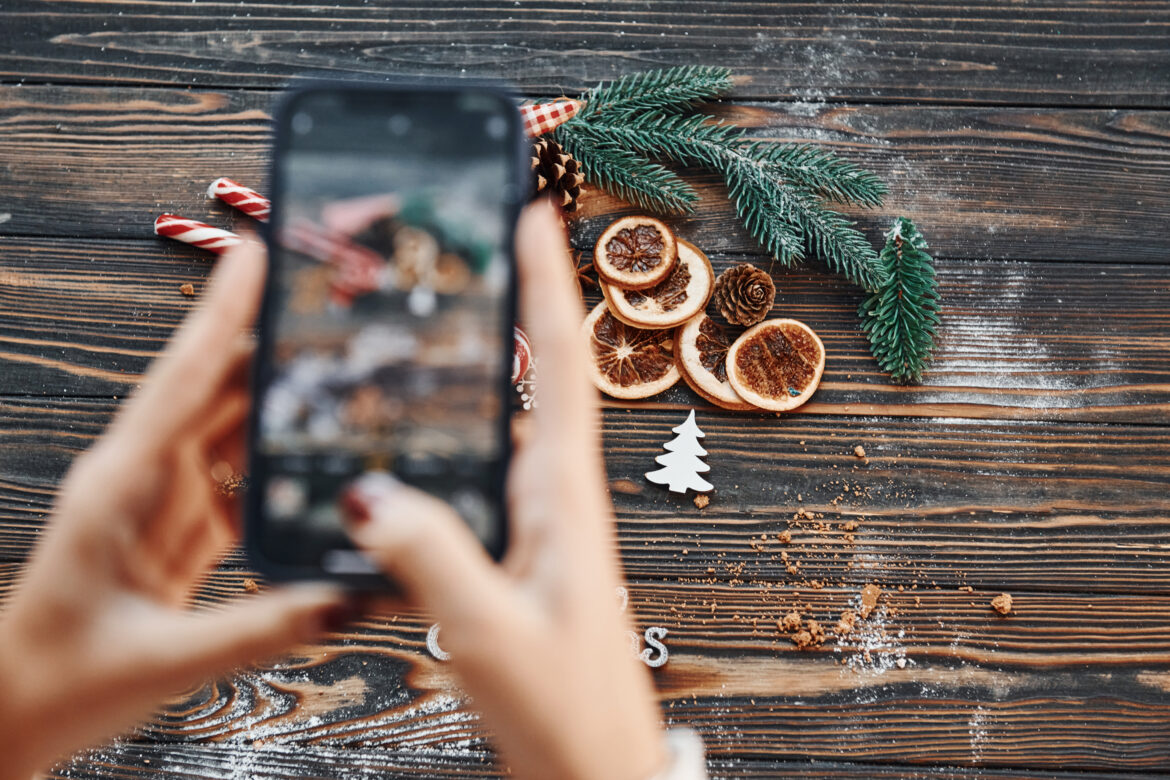 Fresh Holiday Social Media Content Ideas
Scrambling for new holiday social media content ideas? It's hard to believe, but the holiday season is here -Record scratch- I know. If you're a procrastinator you need some fresh social media content to dazzle your followers STAT. Holidays bring new opportunities for content creation, and finding fresh, engaging ideas is crucial to stand out.
Winter Tips, Holiday Crafts, & How to's
No matter the time of the year, you can always fall back on the classic tips, crafts, how to's & tutorials. Leveraging these holiday social media tips, crafts, and how-to's can significantly boost your engagement. Some of these don't need to be catered to your niche just a general bit of helpful information for your audience and others to use.
Share winter tips within your niche to give to your followers. For example, if you're a photographer share tips on how to adjust camera settings for the snow or how to protect camera gear in cold condition.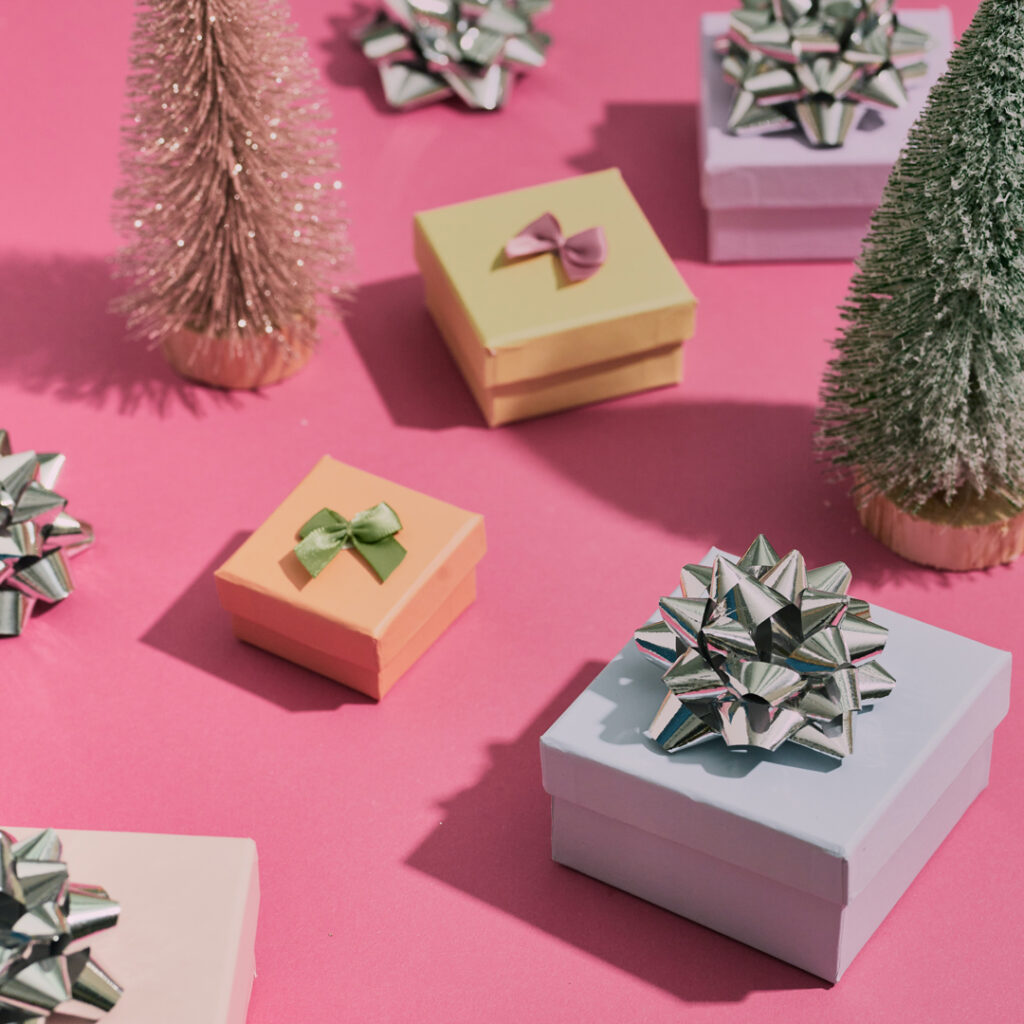 Offer creative DIY home decoration tips for the holidays. This could range from making wreaths to setting up a festive table. This is helpful to people in and out of your audience. Holiday crafts can fall in this range as well. This can range from making paper snowflakes to creating homemade ornaments. These posts can encourage families to spend quality time together and share their creations, boosting interaction on your platform.
Share unique recipes that are perfect for winter. This could include warm drinks, festive treats, or hearty meals. Food always brings people together and encourages engagement through photos, comments, and recipe exchanges. Capture the essence of these recipes with an elegantly printed festive cookbook from PrintingCenterUSA, adding a touch of tradition to your winter culinary adventures. Encourage your followers to share their own content with a specific hashtag. This sparks engagement and a sense of community!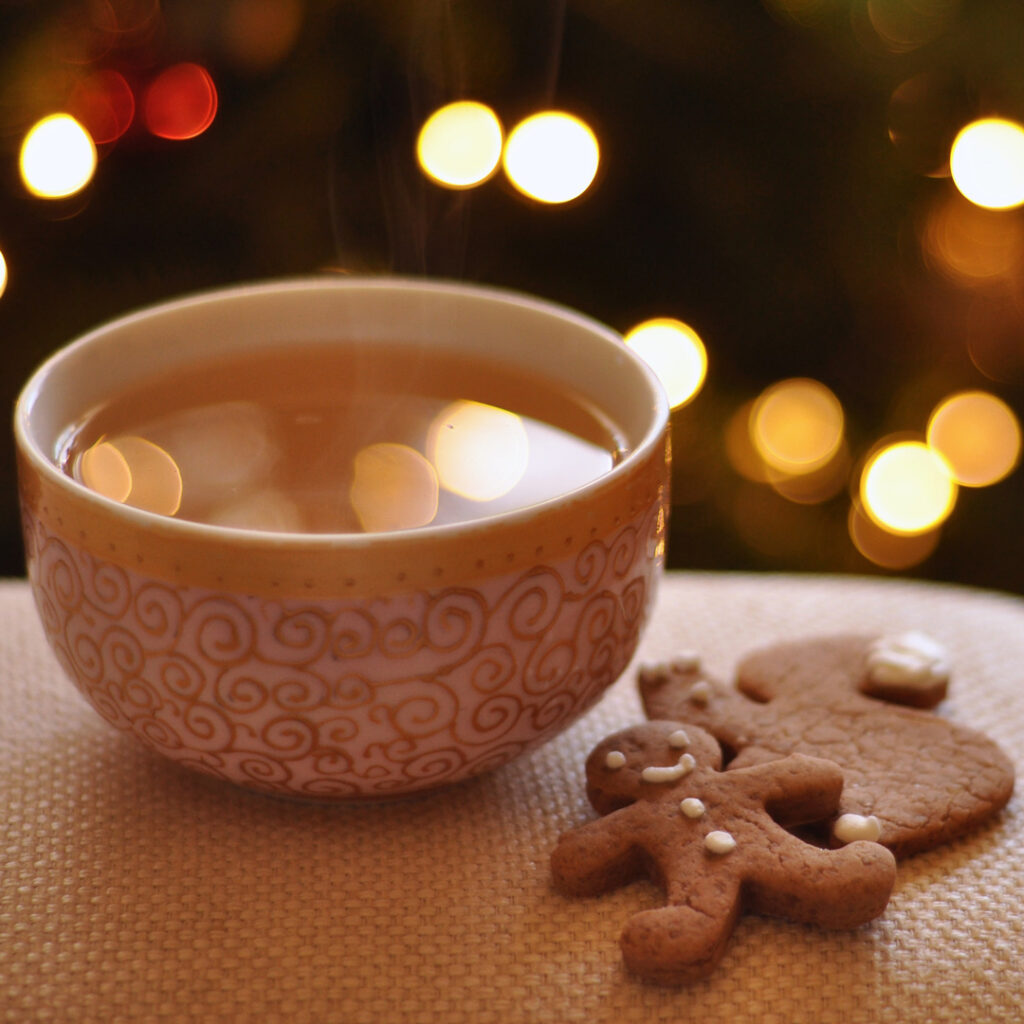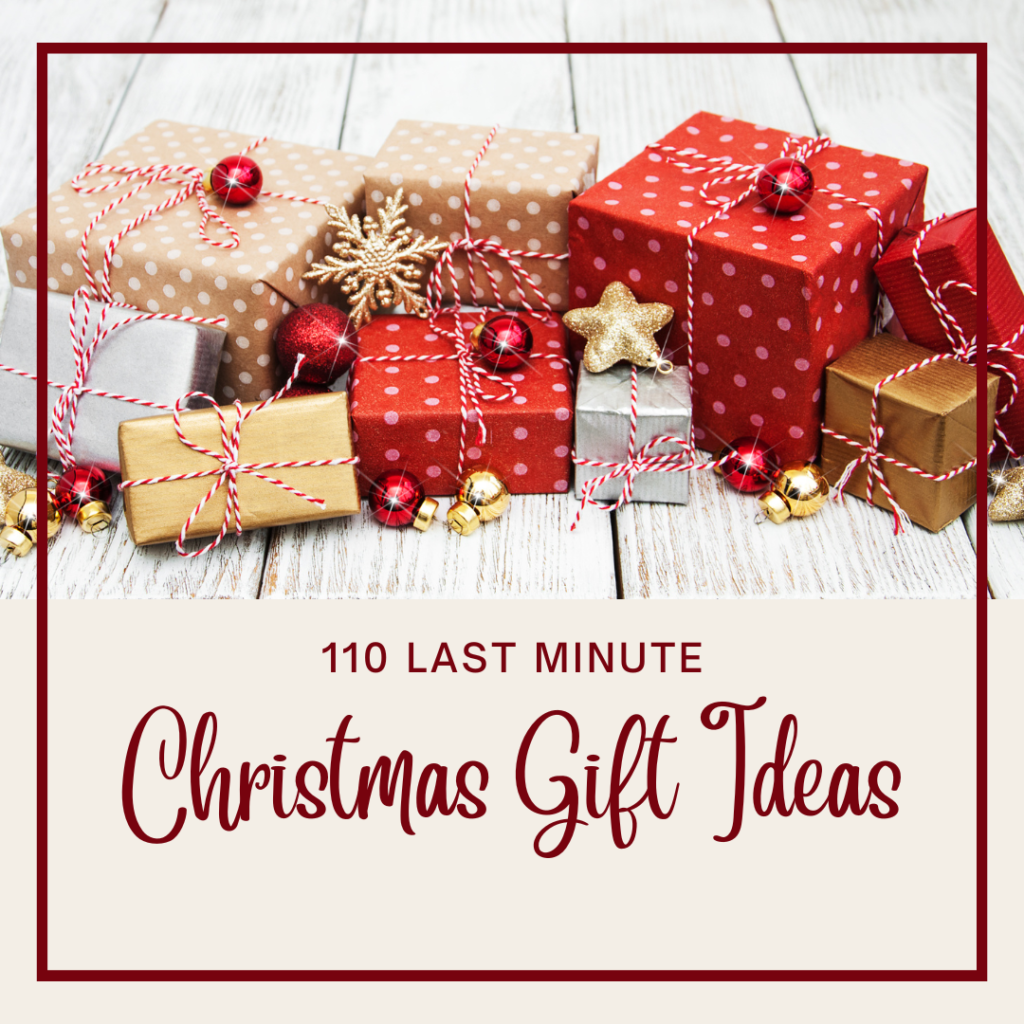 Remember: each post is an opportunity to spread a little holiday cheer and connect with our wonderful online community. Want more unique winter tips and ideas? Follow us for daily inspirations!
---
Holiday Social Media Spotlight: Sharing Your 2024 Resolutions & Goals
As we step into 2024, sharing new year's resolutions and goals becomes a trending topic on holiday social media platforms.
When you post your goals, keep it real. Whether you're aiming to get fitter, read more books, or just find more time for yourself, your honesty will connect with others. It's all about being genuine and relatable. Be open to take share a compilation of your workplace & co-workers goals for the new year as well. For those looking for some effective goal-achieving strategies, check out these insightful tips on achieving your New Year's resolution.
Visuals can make a big difference. Think about sharing photos of your progress, a vision board, or even a simple checklist. This not only keeps your followers engaged but also gives you a visual reminder of your journey. Encourage your followers to share their resolutions & goals as well.
Before diving into your new goals, take a moment to look back at last year. What did you achieve? What lessons did you learn? This reflection can give you valuable insights for the year ahead.
By sharing our goals and celebrating each other's aspirations, we create a supportive and motivated community with our followers.
Share your 2024 resolutions with us and get featured on our page! Tag us in your posts.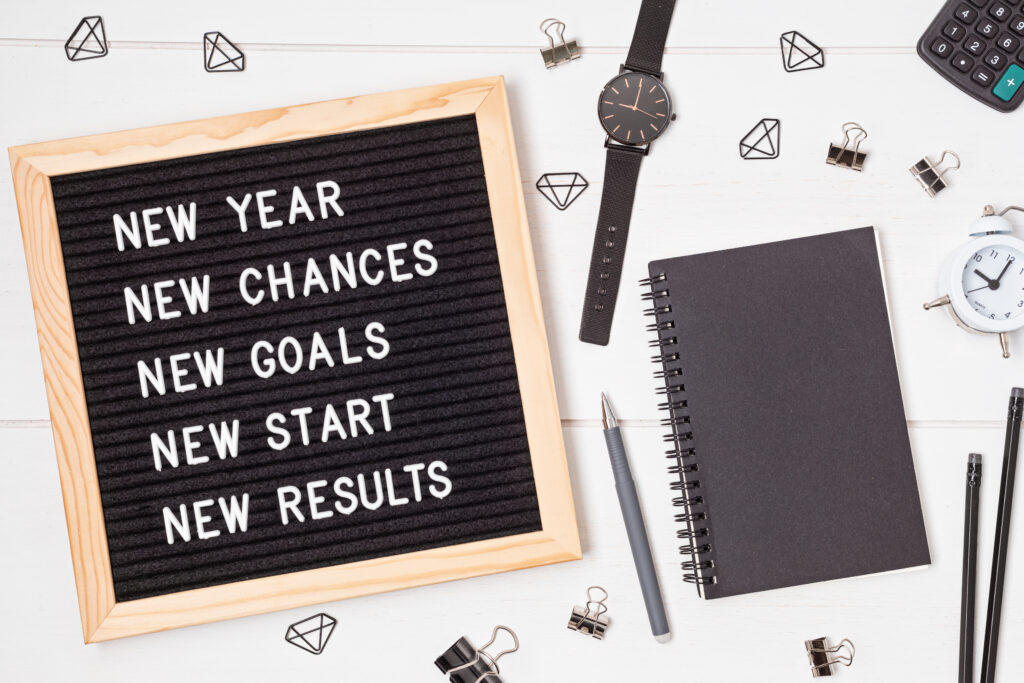 ---
Company Culture Content
Sharing content that reflects your company's culture, values, and the people behind the brand is humanizing. During the holiday season, human connection and warmth are more valued than ever on social media platforms.
Share stories and achievements of your team members. This could be in the form of employee spotlights, behind-the-scenes of your workplace, or team members sharing their holiday traditions. Such content helps in showcasing the diverse and inclusive nature of your workplace. Discover more behind-the-scenes stories by following our Facebook
If your company participates in community service the holiday season is a great time to highlight these efforts. Sharing posts about charitable activities or community events not only promotes good causes but also strengthens your brand's image as socially responsible
Show how your company celebrates the holiday season. This could be office decorations, team holiday parties, or even special holiday-themed products or services. Part of our holiday fun in the office, includes completing holiday bingo flyers for company engagement. Sounds fun? Get started with Flyer Printing here. Posting this gives makes your social media feed more engaging and relatable.
This content is essential for all brands so people can see a face behind the name. This helps to build a community and shows that the workplace can be fun as well.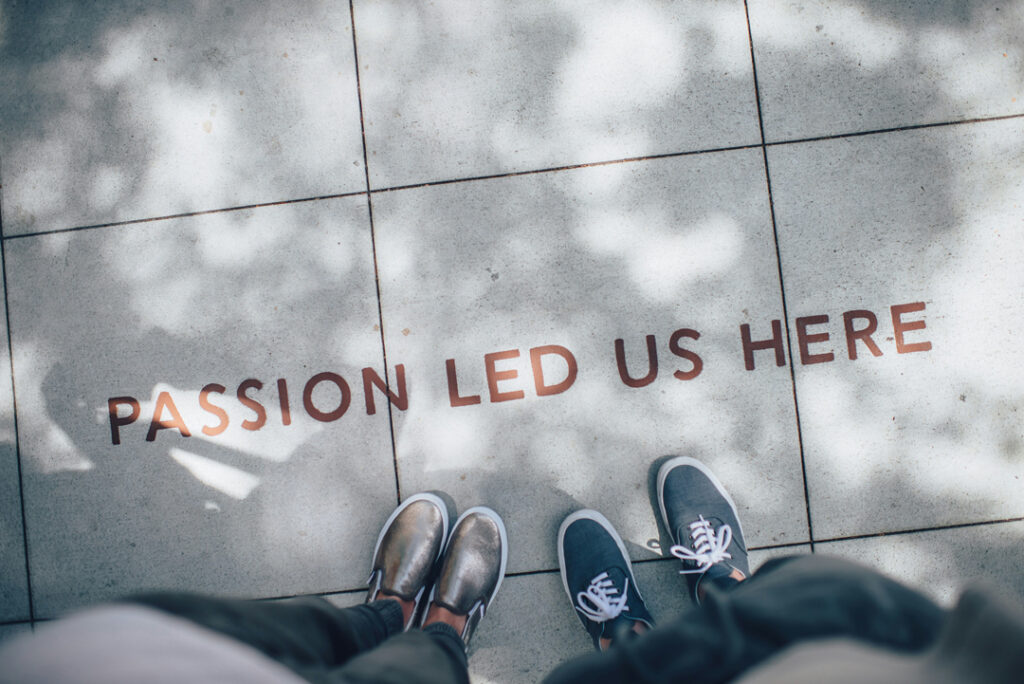 ---
Share a Year In review
As the year comes to a close, it's a time for reflection and celebration. Sharing a 'Year in Review' will highlight your achievements and memorable moments. This is also an opportunity for your followers to offer insights, inspiration, and a sense of shared journey.
Showcase the major milestones and achievements of the year, including successful projects, growth statistics, awards, or any significant advancements. This will demonstrate growth, progress towards your brands values, and maybe inspire your audience. Incorporate personal stories or team accomplishments. Share experiences of overcoming challenges, learning new skills, or any team-building activities that were impactful. Be open about the challenges faced and the lessons learned. This honesty can show the resilience and adaptability of your brand or personal journey.
Feature stories or testimonials from customers or clients who have been a significant part of your journey. This not only shows appreciation for their support but also provides real-life examples of the impact of your work or products.
A 'Year in Review' is a recap but also a way to illustrate growth, celebrate successes, and set the tone for the future. This is also a great chance to thank your followers and customers for being part of your journey and to invite them to continue with you into the new year.
What were your 2023 highlights? Share with us and join our year-end celebration.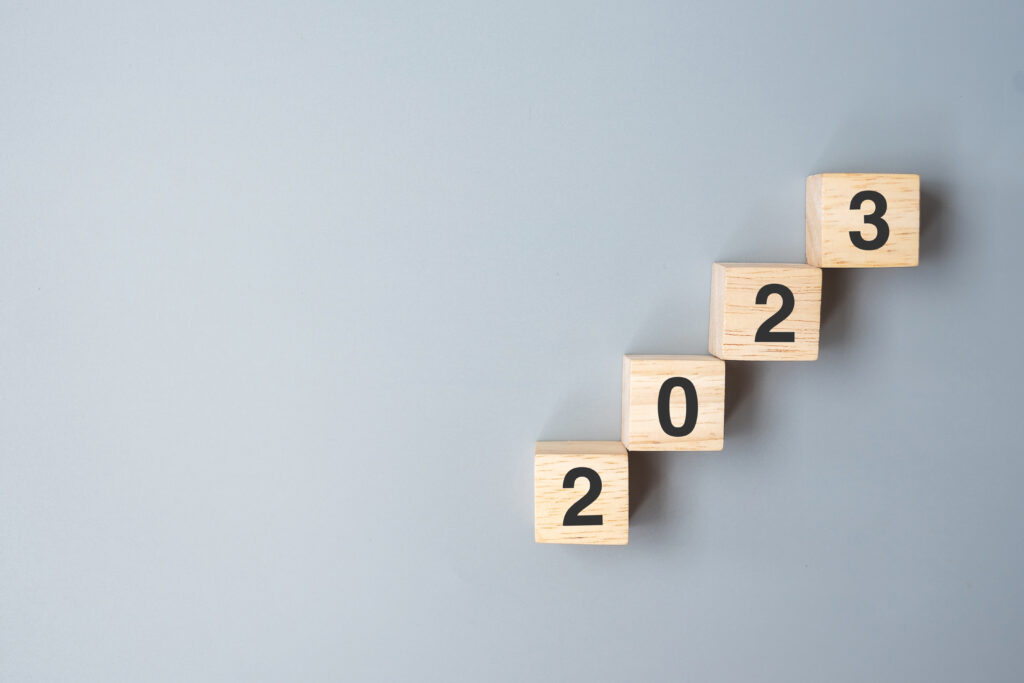 ---
Essential Shipping Tips for Late Shoppers
In the rush of the holiday season, a lot of us find ourselves procrastinating the gift shopping. Sharing clear and timely shipping deadline information can be a lifesaver for these people in your community.
Help to make the holiday season a little less stressful for people in your community. This enhances their shopping experience but also reflects positively on your brand's customer service. For a quick guide, check out UPS's 2023 Holiday Season Recommended Last Days to Ship for December 23rd delivery.
Highlight the final dates for standard and expedited shipping options to make sure their packages get to them in time. Clarify any differences in shipping times for domestic versus international orders. Clear and concise information can make the difference between a happy holiday and a stressful one.
Offer tips on how to navigate your website quickly, gift card options, or recommendations for quick-to-ship items.
Start a Q&A to address any questions your audience may have that you have not addressed
Regularly remind your followers of how much closer the holiday is. Countdown posts can create a sense of urgency and keep your audience informed about the dwindling time for holiday shopping.
Help to make the holiday season a little less stressful for people in your community. This enhances their shopping experience but also reflects positively on your brand's customer service.
Wondering about our Holiday Deadlines? Check them out here
---
Show Gratitude to your Customers, Colleagues, Local Businesses
The holiday season is a perfect time to express gratitude. A heartfelt thank you can go a long way in showing appreciation to those who have supported your business throughout the year.
Start by acknowledging the support and loyalty of your customers. Share personalized messages, special offers, or thank-you notes. Highlight customer stories or testimonials to show how much they mean to your business.
Don't forget the backbone of your business – your colleagues and employees. Recognize their hard work and contributions. This could be through shout-outs, appreciation posts, or even small tokens of gratitude like gift cards or extra time off.
Showing support for other local businesses. Collaborate for joint promotions, share their posts, or simply give them a shout-out on your platforms. This fosters a sense of community and mutual support.
Consider giving back to the community as a way of showing gratitude. Participate in charity events, community service, or donations in the name of your customers or team.
Showing gratitude builds stronger relationships, fosters loyalty, and creates a positive brand image. As we celebrate the holidays, let's remember to express our thanks to those who make our business journey worthwhile.
Who made your year special? Tag them using #PCUSATHANKS to spread the holiday cheer and get featured on our socials!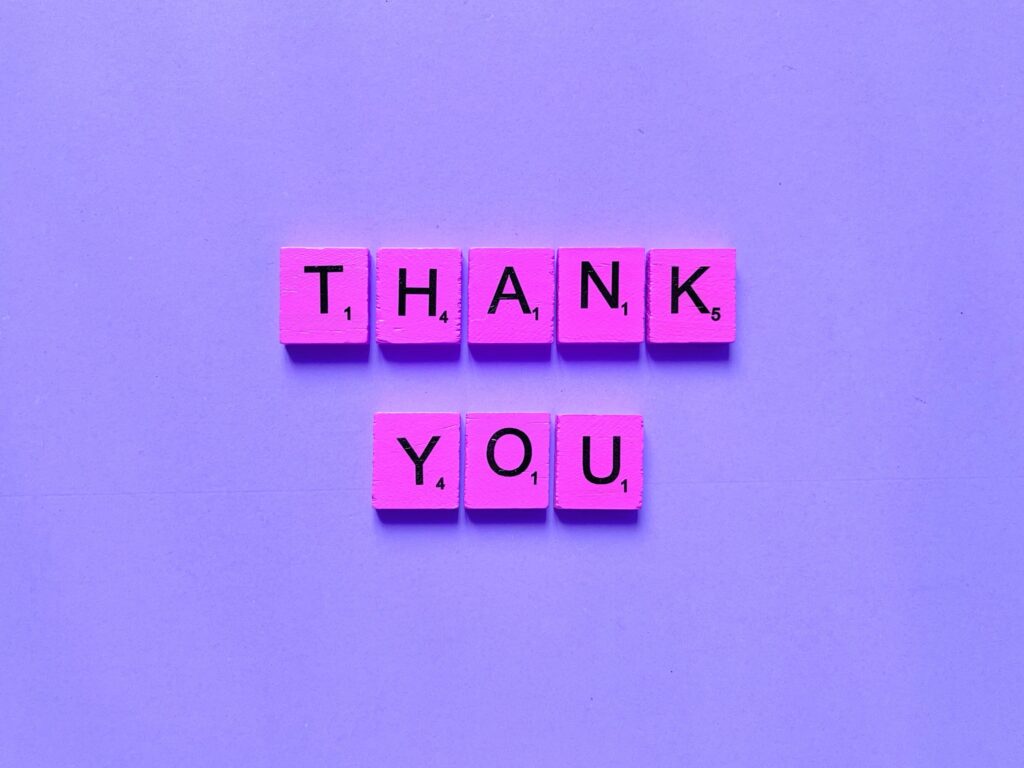 ---
Countdown to the holidays: #12Days or #24Days
The holiday season is a time of anticipation and excitement. Start a countdown to the holidays along with a challenge. This can be a fun way to engage your audience daily with unique content, offers, or surprises.
Outline different content ideas for each day of the countdown. These could include exclusive deals, holiday tips, festive recipes, fun facts about the holidays, or interactive posts.
Tailor this countdown to reflect your niche. For instance, if you're an artist, challenge yourself to create and share a new drawing each day. If you're in literature consider reading and reviewing a new book every day.
Plan something special for the final day of the countdown. This could be a major announcement, a big giveaway, or a heartfelt thank-you message to your followers for their engagement throughout the year.
---
Reviews of the Best Products, Articles, Events, and webinars in your niche
As the year wraps up, it's the perfect time to look back at some of the best products, articles, events, and webinars that have made a significant impact in your niche. This review not only highlights quality content and products but also provides your audience with a curated guide to the best of the best.
Begin by reviewing the top products released or discovered in your niche over the year. Explain why these products stand out, their benefits, and how they cater to the specific needs of your audience. Include a mix of popular items and hidden gems that your followers might have missed.
Share a list of the most influential and informative articles or blog posts. These could be pieces that have sparked important conversations, offered innovative ideas, or provided valuable insights. Briefly summarize each and explain its relevance to your niche.
Give a sneak peek into what's coming up. Mention any anticipated product releases, upcoming events, or webinars in the next year that your audience should look out for.
By sharing these insights, you're not only adding value to your audience's experience but also setting the stage for what's to come in the new year.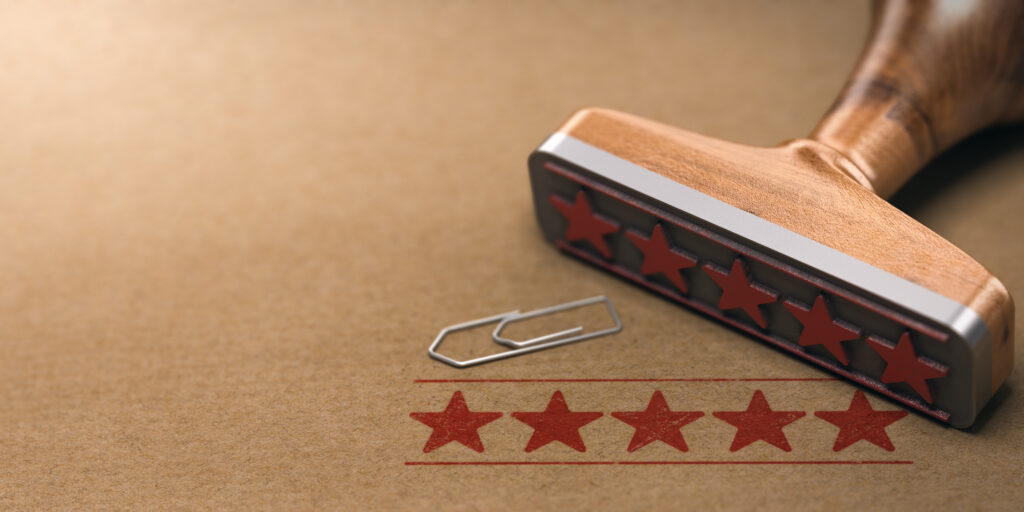 ---
Print Holiday Marketing
The holiday season is for all different types of campaigns, including social media and print marketing efforts. Let's not underestimate the power of print marketing in amplifying your holiday message. Your online presence is crucial. But adding print into the mix? That's how you create a full experience. It's about being present in your audience's online and offline worlds. Flyers, direct mail, or even cool in-store promotions – they all work together to make your message stronger and more memorable. One thing to keep in mind is that Print and direct mail marketing have an impressive 9% customer response rate, which is notably higher than the 1% or less response rate for other digital marketing channels.
Create a holiday guide filled with your seasonal offerings and prices. Think about how different it feels to hold a beautifully crafted holiday guide in your hands. This is the kind of experience that stays with you, creating a warm and lasting impression. It's not just another email notification; it's a real, hold-it-in-your-hands brochure or booklet. This guide can sit on their coffee table, be shared with friends, or used as a reference while planning their holiday shopping. Ready to bring your holiday ideas to life? Click here to start your print journey with PrintingCenterUSA!
Offer a holiday newsletter to your community. This is another way to share updates, reflect on the year's journey, and express gratitude. Plus, it's a fantastic tool for showcasing your company's human side. hare a year-end message from your CEO, highlight team achievements, or recap significant milestones. Don't forget to sprinkle in some holiday-specific content – maybe a special recipe from your team, a photo collage of your office decked out in holiday decor, or a sneak peek into your plans for the new year. This is a unique way to share everything you have done on your social media content but in a way your audience can hold in their hands!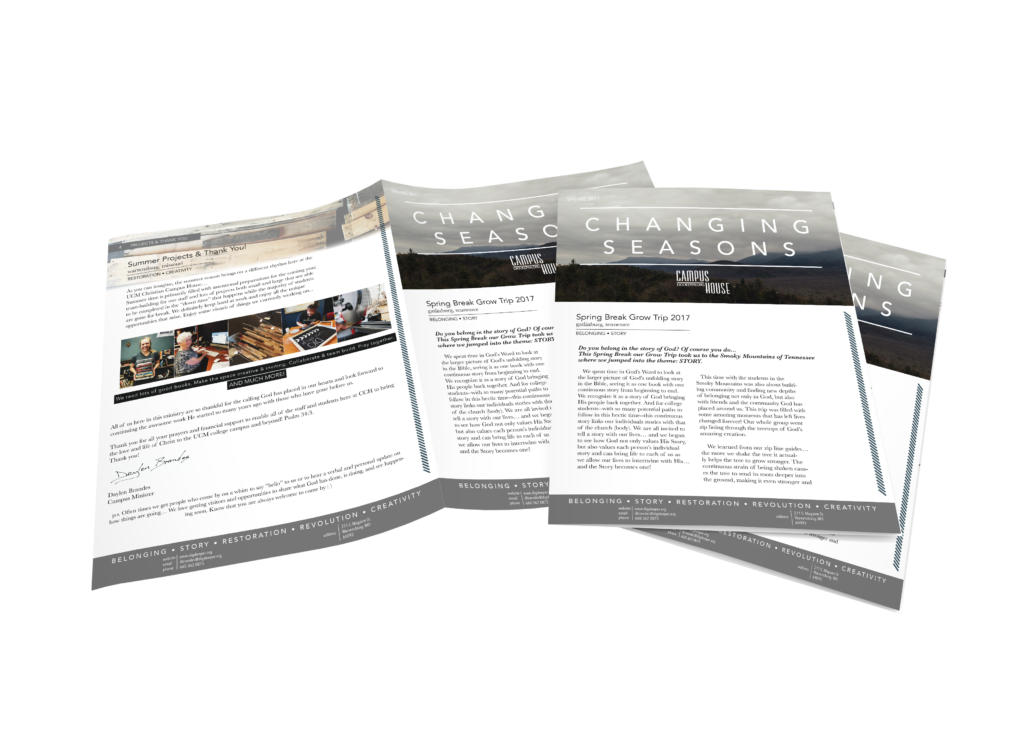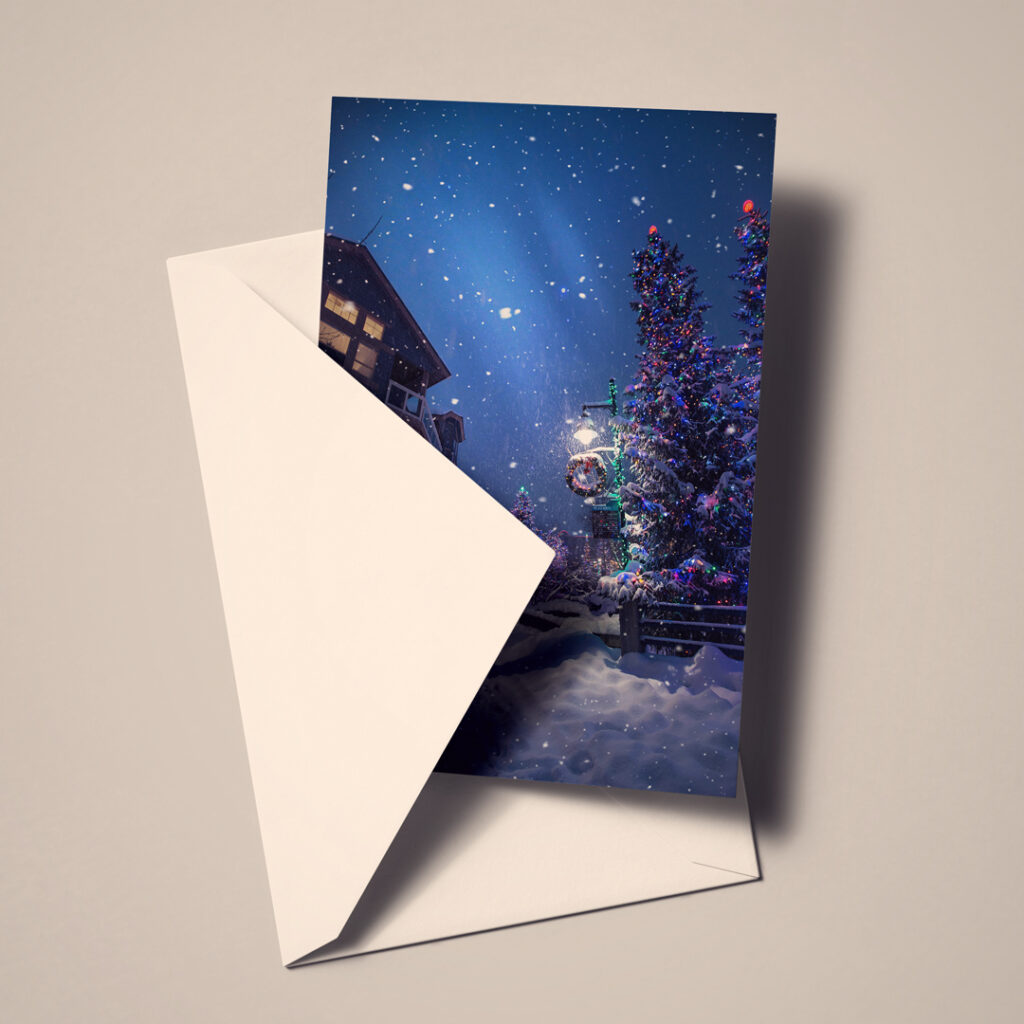 Now, let's not forget one of the most heartfelt traditions of the holiday season – sending out greeting cards. There's something incredibly special about receiving a personalized card, and it's a great way for your company to express its warmth and gratitude. The design of your card can reflect your brand's personality and the message you want to convey. A personal message also goes a long way! What you write inside the card is just as important as the design. A heartfelt message, tailored to each recipient if possible, can make a big difference. It shows that you value and appreciate your relationship with each customer, colleague, or business partner.
It's important to note that people who receive print ads tend to buy 28% more items and spend 28% more money than those who do not receive print ads. This is perfect for the holiday season!
Personalize your holiday season with our custom print options. Start customizing your print materials today!