Adaptive Art: Kerry G. Johnson's World of Graphic Design
Meet Kerry G. Johnson: an artist who doesn't just create; he transforms. Like a chameleon adapting its colors to the environment, Kerry's graphic design and illustration work morphs with each project, embodying the spirit of creativity and versatility. From vibrant children's book illustrations to striking publication designs and humorous caricatures, his art is a vivid dance of hues and ideas, always infused with a distinctive humor and a passion for visual storytelling.
Explore Kerry G. Johnson's vibrant portfolio and witness his creative chameleon magic. Need a unique illustration or dynamic design? Kerry G. Johnson is a creative visual storyteller, specializing in creating adaptive multimedia graphics and illustrations and more. Contact Kerry today and bring a splash of color and innovation to your project! Visit Kerry's website here.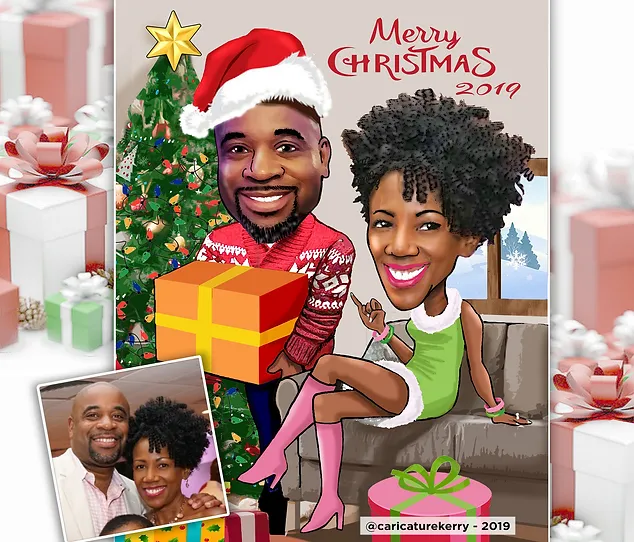 Introduction: A Spectrum of Creativity
Kerry was born and raised in the vibrant energy of "Music City" Nashville, TN, where he emerged as an award-winning artist not confined by mediums or expectations. Kerry G. Johnson is a storyteller at heart, a creative chameleon whose artistry is as fluid as the changing hues of a sunset sky. In this feature, we explore the tapestry of Kerry's world, where each thread is a story, each color a voice, and each design a step toward change.
Brushstrokes of Beginnings
We asked Kerry, "How did you get started in your industry?"
"I was always fascinated by the way images could tell stories," Kerry reflects. As a child, he devoured comic books and cartoons, not just as escapism but as early lessons in the narrative. His talent bloomed early, turning Opryland amusement park visitors into caricature keepsakes.
Kerry later attended the Columbus College of Art & Design and the Ohio State University, majoring in graphic communications and illustration. In college, he learned the basics of design, layout, and typography. After graduating, he landed roles as a graphic designer at several newspapers nationwide.
After a few years at the newspaper, Kerry started his illustration and graphic design consulting firm. He quickly gained a reputation for his creativity and versatility, and he began working with various clients, including book publishers, magazines, associations, churches, schools, sports teams, and other businesses.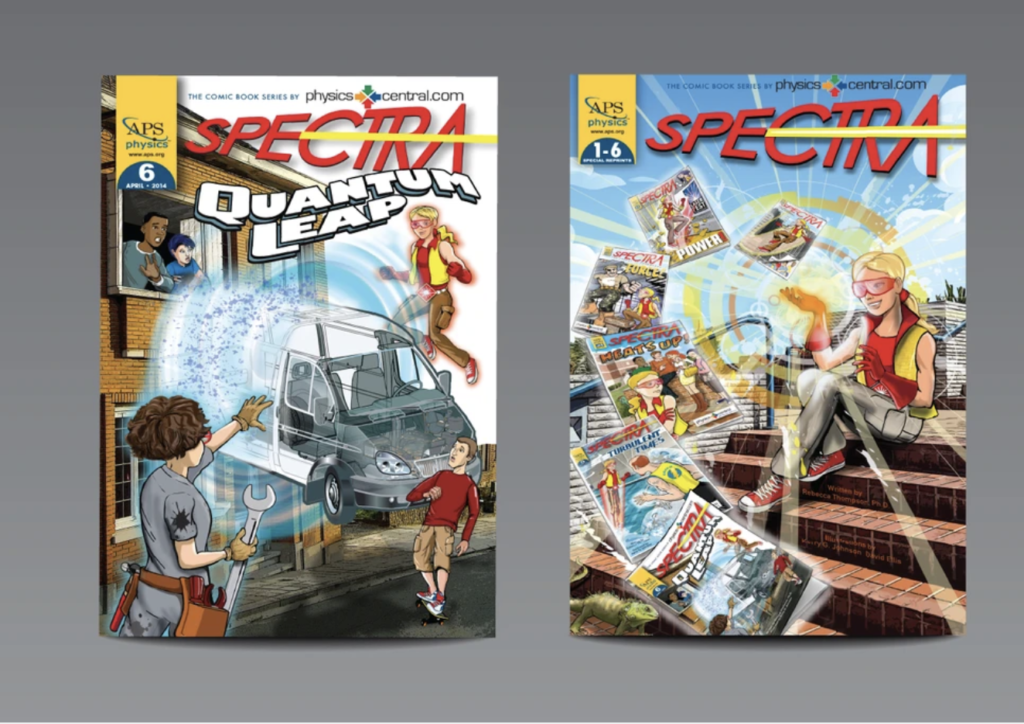 Diversity in Graphic Design: Creating a Palette for Change
When asked, "Who is your target audience?", Kerry opened our eyes to his vision and purpose.
Kerry's art is a voice for the voiceless. "My aim is to shine a light on minority communities, to use design to amplify voices that deserve to be heard. I strive for my work to be a celebration of diversity, championing social justice, education, and equality."
Kerry is committed to using his art to impact the world positively. He believes that everyone deserves to be seen and heard, and he uses his designs to amplify the voices of minority communities. He loves to create designs that celebrate these communities' unique cultures and traditions. He also enjoys working on projects that promote social justice, education and equality. However, he also works with other people and organizations not considered minority-owned.
With graphic design being such a broad and competitive field, we asked Kerry, "What are some unique aspects of your business that set you apart from your competitors?" Kerry replied, "I have a multi-disciplined background in communications and visual storytelling. I am thankful I have worked with a diverse and wide range of clients connected with brand-focused graphic design and illustration projects."
The Synergy of Story and Print
With such a diverse background and full palette of capabilities to deliver, we asked Kerry, "What types of print products do you typically use?"
From bookmarks to business reports, Kerry's use of printed materials is as varied as his clientele. "Each project is a new chapter, a unique opportunity to bring stories to life beyond the screen," he shares.
Kerry has found that printed products give his customers the tangible piece that is not only useful but inspirational. He has a comprehensive portfolio that has helped broaden and expand his professional network and reach more customers with printed items.
"There's an authenticity in print that digital can't always capture," Kerry muses. His collaboration with PrintingCenterUSA has been pivotal, providing a platform where his digital art transitions into tangible experiences.
"I have received positive comments from past clients that they found my printed materials professional and uplifting. I believe it's always a good practice to listen to customer feedback and use it to refine and improve my talents and communication skills."
Kerry has found the broad and diverse list of products available from PrintingCenterUSA offers many marketing materials that have helped his business grow over the years.
The Future in Print: Expanding Horizons
We asked Kerry, "Do you have plans for expanding your printed products?"
"Always," Kerry answers with a determined nod. "The art and the audience dictate the medium. I'm continually adapting, and with PrintingCenterUSA by my side, the possibilities are endless."
We asked Kerry, "Why would you recommend PrintingCenterUSA to others?"
Kerry's recommendation is heartfelt. "They understand the artist's vision. They've been more than a printer; they've been collaborators in my journey." Kerry noted that he would like to work towards becoming prepared to create any of the following printed projects listed here, and more!
---
Kerry is an award-winning illustrator and art director whose work has been published in numerous newspapers, magazines, books and websites. He has illustrated several children's books along with a unique line of multicultural greeting cards. Kerry is a hands-on creative director with the vision to inspire, collaborate, and execute fun and illustrative solutions.
He has worked as graphics director for several newspapers and organizations throughout the metropolitan Washington, DC region. Additionally, many of his clients have worked with him remotely on various visual storytelling and branding projects.
He's a member of the Society of Children's Book Writers & Illustrators (SCBWI), National Cartoonists Society (NCS), Association Media & Publishing (AM&P), and Alpha Phi Alpha Fraternity, Inc.
Kerry and his wife, Tawanda, a public relations executive, live in Columbia, Md., with their two children.
TWITTER: http://twitter.com/caricaturekerry
FACEBOOK: Kerry G. Johnson
INSTAGRAM: https://www.instagram.com/caricaturekerry/
---
Conclusion
Kerry G. Johnson's path in the world of graphic design is a vivid testament to creativity and versatility. His dedication to bringing diverse stories to life through art, and his ability to adapt his style to each unique project, sets him apart as a true creative chameleon. With his ongoing collaboration with PrintingCenterUSA and plans for expanding his artistic horizons, Kerry continues to redefine the boundaries of illustration and design. As we look forward to his future creations, Kerry's journey remains a beacon of inspiration and innovation in the colorful world of graphic art.
Ready to bring your creative vision to life with high-quality printing solutions? Discover how PrintingCenterUSA can transform your ideas into stunning printed materials. Whether it's for business, events, or personal projects, our expertise and diverse range of options are here to meet all your printing needs. Visit PrintingCenterUSA now and start your journey towards print perfection!