ART BOOK PRINTING SERVICES
If you are an artist or photographer, you know the value of a high-quality art book. You already know that it will be a showcase and reflection of your art and you as an artist. That's why it is so important to choose a company that can give you unparalleled quality without breaking the bank. PrintingCenterUSA's softcover art books will help you to connect with people beyond the confines of galleries or museums, in the comfort of their own home, in a business, or anywhere else. Whether you are planning on printing for a crowd or just a select few, you are sure to receive excellent quality that will stun your readership.
Art Book Printing Services
Printing an Art Book with PrintingCenterUSA
We have been in the business of printing for over 50 years, so we know a thing or two about creating high-quality products at the best prices. This is especially important when printing art books because they are usually sold at a higher price, so they tend to be scrutinized more than your average book. Not only does PrintingCenterUSA deliver high-quality products, we offer excellent customer service, a 24/7 Help Center, and lots of free resources to help you get started with creating your art book.
Helpful Links:
Try our Free Online Book Design Tool
---
Customer Testimonials
"I am blown away by the quality! I'm a photographer and fine art printer by trade, I never expect much from services like this. Blurb has always left me empty when it came to print quality so I have been searching for an alternative for years. I'VE FOUND IT!!! The print quality amazing with the black and white images neutral, the reds bright and true, the images were sharp and clean. The only thing better than the print quality is the customer service. Real people, in real time, with first hand knowledge of your project. I even had a request for a feature that was not on their site and someone looked into it, then made it happen! They have an easy to use design feature that lets you upload images and design you own books. I have 5 books now that are in the works and I'm adding more. I am hoping that they will expand their services to include thicker covers, and more options with laminations. If you are a photographer looking for a great printing company, with hands on attention to your project, all at affordable short run pricing, THIS is the place for you!" ~ Ryan S.
"I've been selling artwork for a decade or more, occasionally getting prints and cards made of my work. Yet with no graphic design training, I always feel like I "don't speak the language" of printing specs, and need a translator to walk me through the process. I recently used Printing Center USA for the first time. Not only did my cards come out beautifully with vibrant colors and sharp images, and not only were they super affordable, but Christiana in the tech department kindly and patiently walked me through the process over the phone not once or twice but all THREE times it took for me to get the files right. Next, I plan to have coloring/art journal books printed by Printing Center USA. Fantastic job." ~ Pam in Portland
"A great company. Just finished having them print a 60 page 6"x6" perfect bound booklet in a run of 275 copies and they did a stellar job. Mike was my rep throughout the run and was super professional, on time, and easy to get a hold of. The piece looks great and they did a few corrections at no charge. I didn't need a rush but they got it in time for an art show I had and the response form everybody buying the book was very enthusiastic. I would give them six stars if I could and will be encouraging any visual artist to contact this company." ~ Geoffrey Nelson
---
Art Book File Specifications
Sizes
At PrintingCenterUSA we offer plenty of sizes in Portrait, Landscape, or Square orientation ranging from A6 (4.13 x 5.83) all the way to 12×12! You are sure to find the perfect size for your Art Book. The most popular size and orientation for art books are square 12×12.
If you don't see a size that works for you, we also offer custom sizes! Just as long as the height and width of your product is between 4″ – 12″.
Portrait (Binding on Long Edge)
• 4.25×11
• 5.5.x8.5
• 6×9
• 8.5×11
• A4 (8.27×11.69)
• A5 (5.83×8.27)
• A6 (4.13×5.83)
Landscape (Binding on Short Edge)
• 8.5×11
• 9×6
• 11×8.5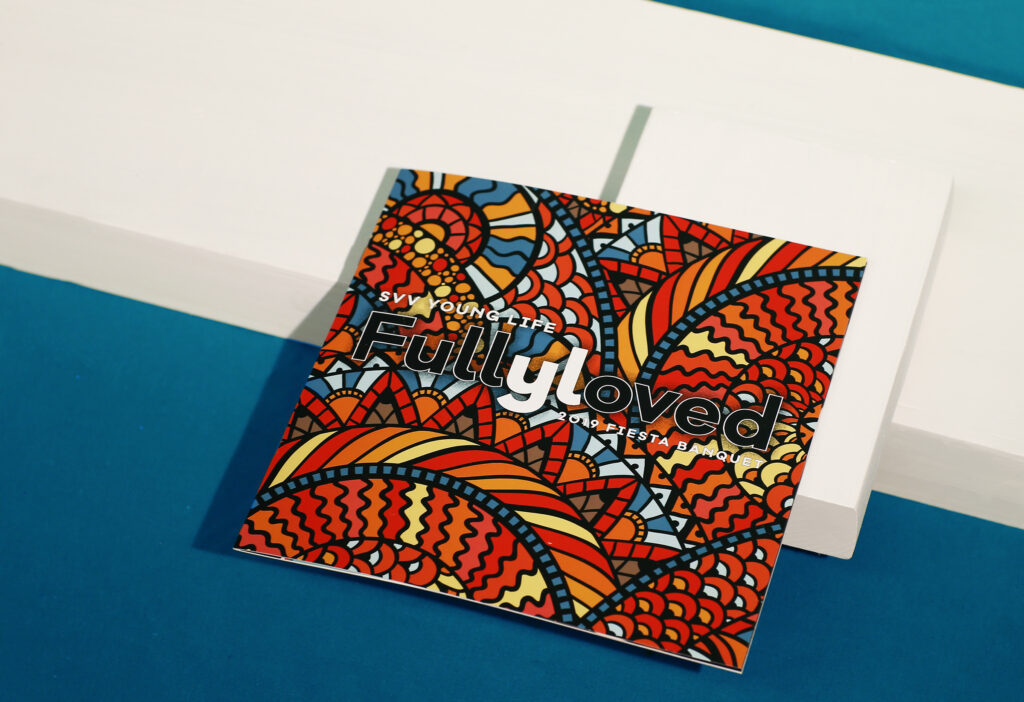 Square
• 6×6
• 8×8
• 12×12
---
Binding Types
At PrintingCenterUSA we professionally create cleanly trimmed, perfect bound books in any portrait, landscape, or square dimension from 4" x 4" to 12" x 12". We offer our standard sizes above as well as custom sizes. To create a perfect bound art book, your artwork would be printed on both sides of sheets of paper, collated in page number order, one on top of the other, and gathered into a book block. Then the spine edge is ground off. The softcover is placed over and around the book block and attacked with a strong yet flexible PUR glue around the binding edge. This creates a professional looking square spine that can be printed on, depending on the spine width. (To calculate the spine width of your perfect bound book, use our Perfect Bound Printing Instant Price tool Learn More) The other three sides of the book are trimmed to the desired finish size to give a clean and perfect edge. Perfect Binding is good for any project that is between 20 pages and 2″ thick.
Although not a common binding type for art books, Saddle stitch can be a great option for art books with a smaller number of pages. If your art book has less than 20 pages, this would be a great option. Saddle stitch binding is good for page counts between 8 – 92 pages. It is more casual, less expensive, and offers the fastest turn-around time. To create a saddle stitch book, your artwork would be printed in single sheets of paper on both sides, collated in page number order, folded in half, then stapled through the fold. The staples are made of thin wire to secure the sheets together. Then the 3 sides are trimmed to the desired finish size. However, because of the way that saddle stitch books are made, you cannot have a random number of pages. It has to be in a multiple of 4. Products can be saddle stitched along the left edge or top edge, depending on how the project is created. They will not have a flat or square spine, in contrast to the perfect bound book binding type. Crossovers are also best for Saddle Stitch books.
---
Paper Stock
We have a wide variety of text and cover papers available for your art book. However, the most popular and recommended art book paper is 100# Gloss Cover for your cover paper and 100# gloss text for the inside pages of your book. These paper types will make all of the colors of your artwork pop and the weight will feel professional, strong, and durable. To feel our paper stocks for yourself, feel free to order a FREE Sample pack!
---
Art Book File Recommendations Overview
Art Book Size: 12 x 12
Printing: Full Color CMYK Printing
Cover Paper: 100# Gloss Cover
Cover Finish: UV Coating
Interior Paper: 100# Gloss Text
Binding: Perfect Bound
---
Artbook Print File Setup Information
Uploading Your Files
Please provide us your files as a print-ready PDF. We ask that each facing page of your document (including your cover) are saved individually and in sequential order. We do not accept spreads.
Your Cover
Your cover is made up of 4 pages: a front cover, an inside front cover, a back cover, and an inside back cover.
Bleed
Please make sure that your files are set up with 1/8" bleed. Bleed refers to an area that extends beyond the trim area of your printing piece. Your art book is printed on an oversized sheet that is cut down to size with the appearance that the image bleeds off the edge of the paper. Please make sure that no important information is within your bleed area, since it will be cut off.
Binding Margins
If you are creating a perfect bound art book, please make sure that your inside margin or inside gutter is set to 3/8" of each page. This will leave enough room for the spine fold of your book. You do not have to worry about this if you are creating a saddle stitch art book.
Please Note:
These available binding options are dependent upon the number of pages and paper weight selected for your order. This is because there is a point where the combined paper thickness is too much to effectively staple together and will have to be perfect bound. The opposite is true if there are too few pages for perfect binding to work. Please make sure you pay attention to the specifications needed for each binding type below:
Perfect Bound: good for a page count between 28 pages to 2" thick.
Saddle Stitch: good for a page count between 8 and 92 pages.
Ideas, Examples, & Related Products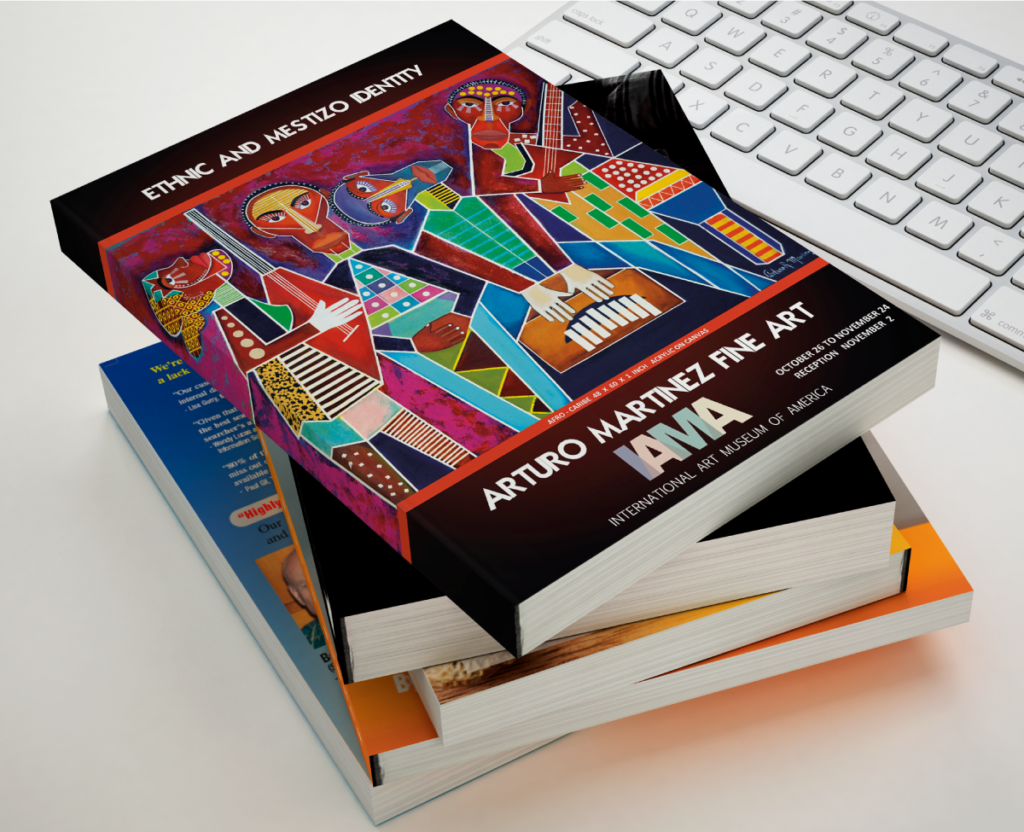 Art Books:
Create gallery-quality art books with quality reproduction for artists, photographers, illustrators, and more. Use our free downloadable templates or our online design tool to make the process easy.
Photography Books:
Make a commitment to an engaging photography book that tells your photos' story – from landscapes, special events, to your wedding day.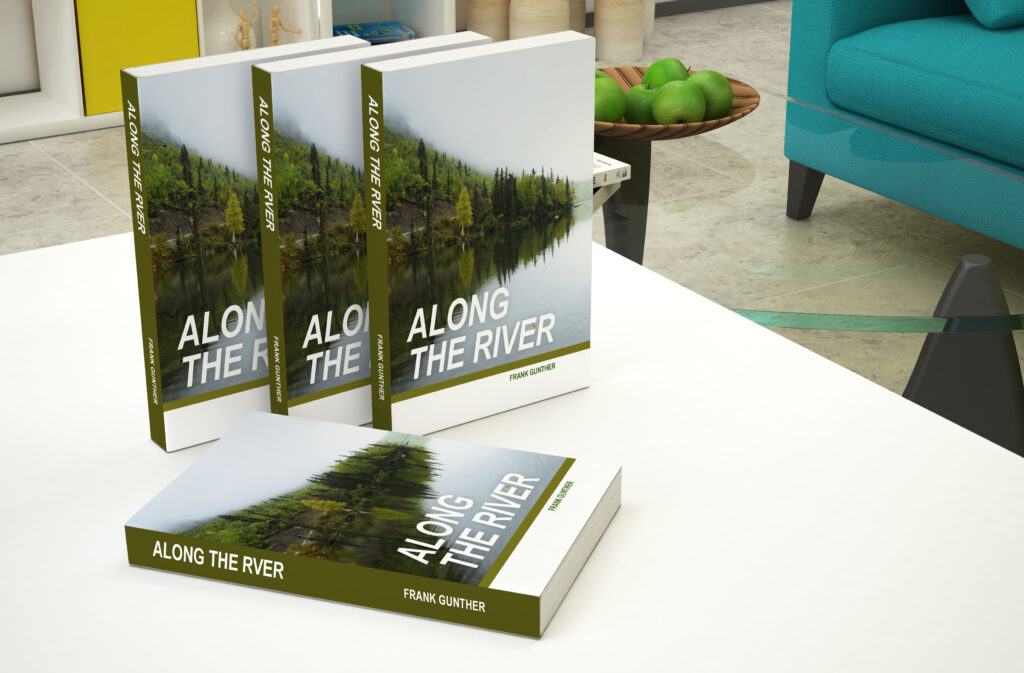 Coffee Table Books:
Express yourself or create a beautiful, unique gift. Our rich color printing is the perfect quality solution for your art, fashion, photography, or travel coffee table books.
Picture Books:
Picture books make great gifts. We have used picture books for years as a sales tool to showcase our products and services to our current and future customers.