Your Ultimate Coloring Book Design Guide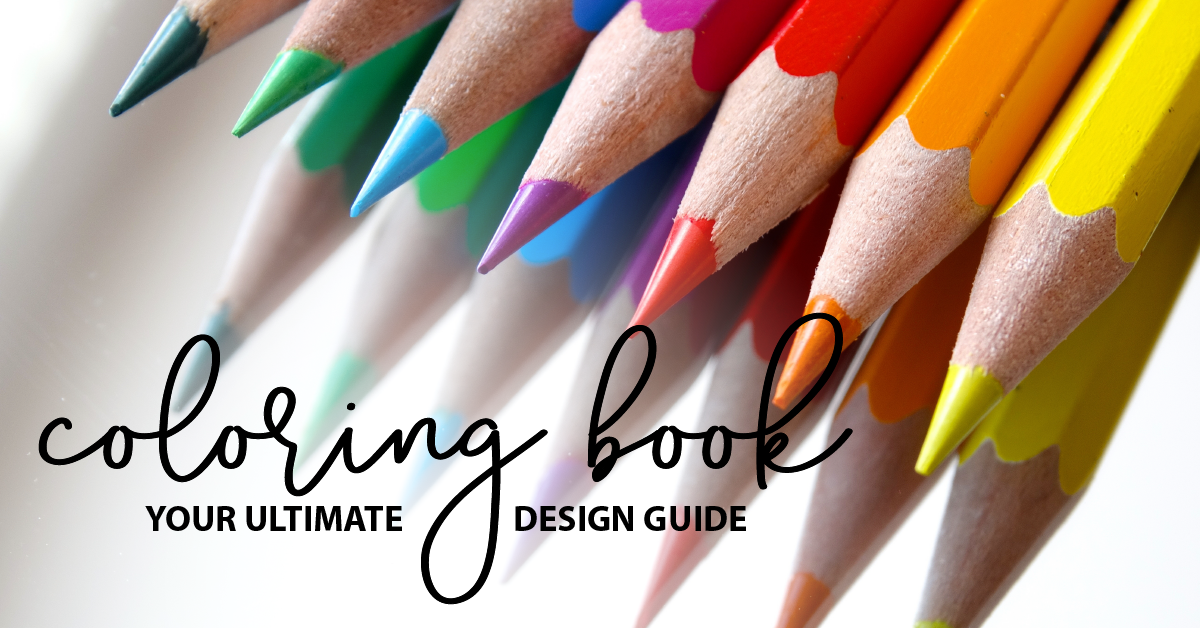 You already know that coloring books are all the rage right now. Almost every store is selling them these days, even gas stations! Adults love them, kids love them, even your grandmother is all about getting her coloring book fix. You're obsessed right now too, aren't you? Here at PrintingCenterUSA, we definitely are.
Why not design your own? Have you been looking and looking and you just can't quite seem to find the perfect coloring book? You've bought the perfect pairing of colored pencils and markers and you've flipped through book after book but none of them have that special something you're looking for. Designing your own coloring book might be the perfect solution! And bonus, the holidays are right around the corner and coloring books are the perfect gift! We've got a few tips for you on creating the perfect coloring books to fit your coloring needs.
Whether you love animals or fantastical creatures, picking a theme will help focus your designs. Cats with Hats, Dragons with Tattoos, Harry Potter, Swear Words, even seasonal, it is completely your choice! But don't feel limited! Maybe the reason you can't choose a coloring book at Barnes and Noble is because you love ALL of them and can't decide just one to get you started. Make your theme "Spontaneous" and add a page for every topic you love! When you design your own, the sky is the limit and you can do whatever you want!
Our most popular booklet size is an 8.5" x 11" saddle-stitched booklet. Saddle-stitch means that it is actually printed on a 11" x 17" sheet of paper and then folded in half and stapled in the middle so that your booklet size ends up being the size of standard printing paper. But we also offer other sizes for your booklet, and you can even skip the booklet part of it altogether and print a giant poster coloring sheet instead. Again, the sky is the limit and you have the power to make it whatever you want. The great thing about printing coloring books with us is that you can make the pages perforated, so you can easily tear them out and display your masterpiece!
Everything is customizable. We have an online design tool where you can upload your images and drag and drop them into place. It's that easy! Or if you have design software like Adobe Illustrator or InDesign, we have FREE templates that have the correct file format so all you have to worry about is what goes on the page. Start with a blank canvas for your creation. You can even make the cover of your book colorable! Not many coloring books out there can say that. But your coloring book should represent you, and you are one of a kind!
Here's the fun part! What do you want to color? Do you have awesome doodles that your family loves? Bring them to life when you have them professionally printed so that everyone can sit down and color them. You don't have to be a professional artist to have your art displayed, and we offer affordable prices for your designs.
Get an Instant Price     Get a Custom Quote
If you are not an artist or just are not interested in drawing your own coloring sheets, there are images out there you can use to add to your coloring book! The internet is full of wonderful things! But be careful, you can get in trouble for using someone else's work without permission and if you plan on selling your book, you could get in big trouble if you don't own the art. But don't despair! There are lots of sites out there that have royalty free coloring sheets available. Most websites say that you can use their pages however you'd like, as long as you don't try to sell them as your own!
That's it! Decide a theme for your book, pick a size, pick your images, and order! Once you place your order, you won't find it surprising that our slogan is Fast, Easy and Affordable. Plus we have friendly customer service representatives standing by to walk you through any questions so that your coloring book is the best one out there! It's the perfect gift and you have time to make them for your family and friends for the holiday season!