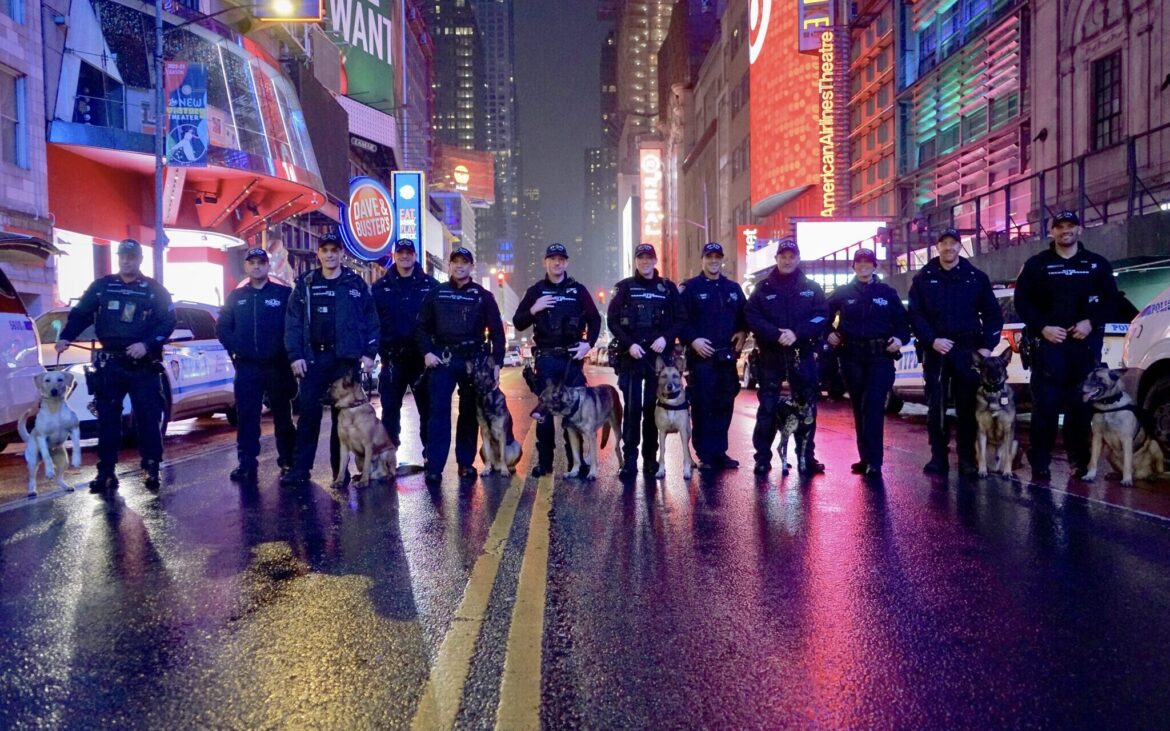 Authentic Captures: Margaret Foxmoore's Photographic Mark in the Canine World
Ever glanced at a photo and felt like it was quietly telling you a story? That's Margaret Foxmoore's specialty. In the lively streets of New York, her camera isn't just a tool—it's her way of listening to the city's heartbeat. On a sunny afternoon in New York, I had the pleasure of meeting Margaret to chat about her photography book 'Dogs Outside The Ring.'
As I, sat with her outside the New York Public Library, our conversation would occasionally pause—not for a lack of words, but for Margaret to seize a fleeting moment with her camera, capturing the bond between New Yorkers and their canine companions. Her collection 'Dogs Outside The Ring' is a heartfelt series that peeks into the lives of the canine heroes of the NYPD. Through Margaret's eyes, we're invited to see the silent tales and unspoken bonds that unfold in every frame.
So, let's take a walk with her, and discover the stories she's captured, the ones that might just make us pause and feel a little more connected in this fast-moving world.
Finding the Beauty in Capturing Truth
Margaret Foxmoore's approach to photography is deeply humanistic, as she seeks to capture not just images, but the truth and heartbeat of a moment. Margaret captures all of life's moments, from laughter-filled celebrations to quiet struggles, convinced that each feeling has a place in her photography. She is often amidst competitive dog shows, and it is the spontaneous moments of connection between animals and their humans that captivate her.
"There's an honesty in unscripted moments, the idea is to catch the passion", she shared. "You must have that binding love that makes something so communicative. Everybody works differently. Nobody works the same. I'm looking for the interaction between people and adults, or people in people. If somebody is just about mechanical, anybody can do it, anybody can take a camera and photograph but to capture the heart and the essence of what's going on are very different things. You need to put your heart where that person is when they're juggling the ball or helping somebody off the ground. That's what we aim for, to be able to relate on a very human side of everything." Margaret also knows that nothing presents this passion like a beautifully printed photography book.
To get those authentic shots you need to:
Be Patient
Understand your subject
Embrace Imperfections
Be Unobtrusive
Shoot Candidly
In the video below, listen to Margaret talk about the importance of truly seeing the people around us and why every emotion deserves to be captured through the lens. As Margaret shares her insights, the vibrant hum of New York life plays behind her.
The Path to 'Dogs Outside The Ring'
Margaret Foxmoore began to photograph the beautiful dogs she encountered in her daily life. She photographed dogs and their owners, playing, in parks, any moment between somebody and their furry friend. Her photographic journey grew richer after receiving a press pass to the Westminster Kennel Club Dog Show. The experience was transformative, as she realized the most compelling stories weren't under the spotlight of the show ring, but rather with the everyday dogs and their owners winding down after a long day
This revelation spurred the creation of "Dogs Outside The Ring", a photography book that celebrates the love and life shared between dogs and their owners beyond the glam of dog shows- the friends who stay with us through thick and thin. She contacted people around the world to feature their dogs. Each edition with new images of dogs and words from their owners. This is where her love for this immortalized- knowing it should be shared with others in beautiful photography books. Margaret has a strong community behind her. She is continuously posting blogs about her experiences at different dog shows. She continues to grow on social media; a concept that is odd to her but she knows her followers are a part of her journey and community. You can stay up to date with Margaret and Dogs Outside The Ring by following their social media.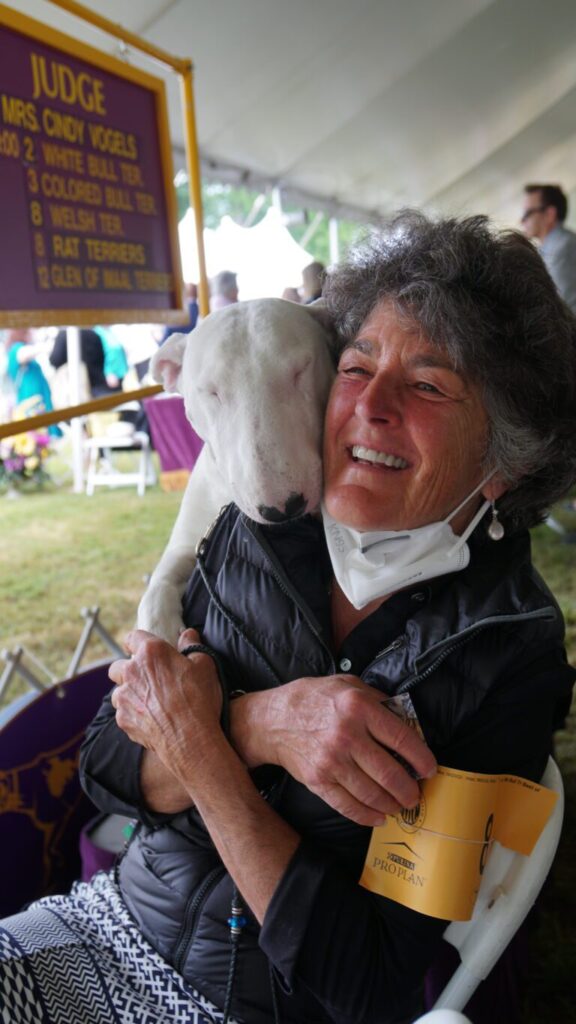 Tribute to the NYPD K9 Units
Margaret would regularly travel into New York City with her camera. With Covid-19, the city was nearly vacant. One day, she stopped to ask an officer and his K9 for directions, and he asked her why she had never photographed them. He'd seen her pass through the subway station with her camera many times, and invited her to attend one of the United States Police Canine trials in order to learn more about what they do. From there she had a conversation with the Lieutenant of the NYPD Transit Bureau Canine Unit, who thought shedding a light on moments of an officer and their canine can show the police in a new light to the public. It was through this eye-opening experience that Margaret's project was born—a tribute to the K9 Units of the NYPD, with the intent to showcase the often-unseen heroes that stand guard with loyalty and unwavering partnership.
She focused on the NYPD Transit Bureau Canine Unit and the MTA Police Canine Unit. With the city quiet, fewer people out, the K9 teams stood out more than ever, their dedication a constant. As her understanding grew, so did her project, evolving from photographs to a series showcasing the bond between the officers and their canine partner and the understanding of these units. She firstly printed her first photography book about a canine and his officer in 2018- her first print project with PrintingCenterUSA. This was a stepping stone to everything she developed.
Margaret shortly realized the need to refine her work to match her artistic intent. Editing challenges and layout concerns prompted her to seek assistance, whom she found with a friend- Pam Loeb, a talented editor she met in New York. Their combined efforts and shared passion for the subject breathed new life into the project.
Spanning 200 pages, three and a half years in the making, and 95% of the K9 Units in the city of NY, the book not only displays touching photography but also includes intimate articles written by officers, detectives, and some of the most important people of law enforcement delving into the lives they lead with their canine partner, the history of the units, and the training they undergo. These personal accounts add depth and insights to the visual story creating a multidimensional tribute. "It's designed for the officers," Margaret says with pride, referring to the photography book's handy size that fits comfortably in an officer's pocket—a symbol of her deep appreciation for those she profiles.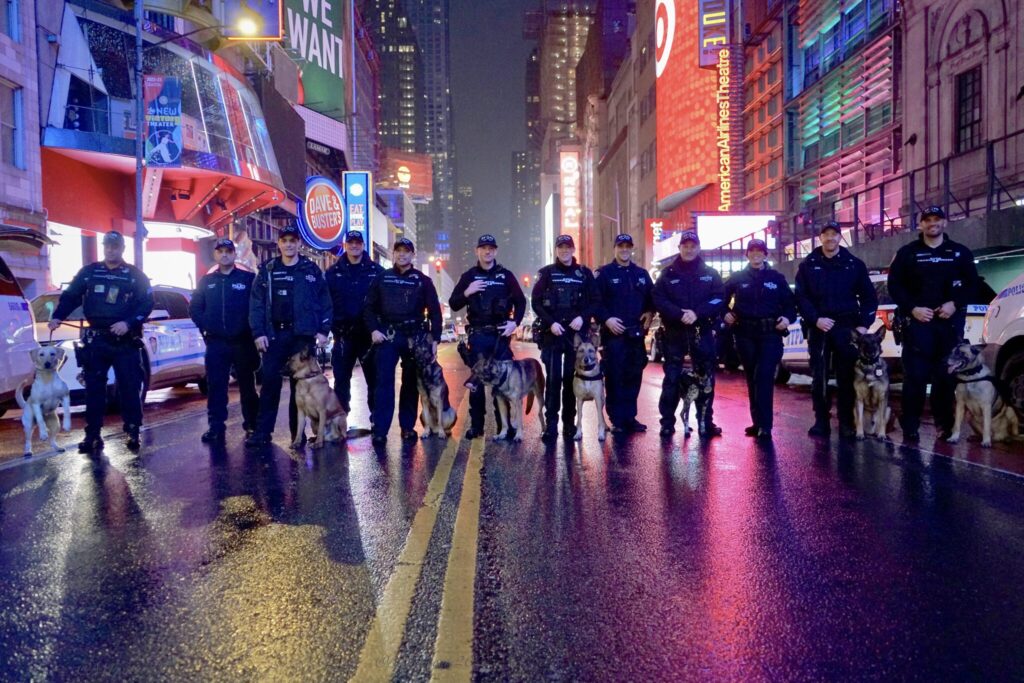 Despite facing personal health challenges, Margaret's determination to complete this project never faltered. On days when she couldn't continue Pam and other contributors, stepped in, ensuring the vision was steadily moving forward. "There were days I couldn't be there, but the story, it had to be told," she admitted
The reach of "DogsOutsideTheRing: The Dogs That Serve" has extended far beyond Margaret's initial aspirations, touching the hearts of many and earning its place in highly respected institutions. The books, now reside in esteemed locations like the Museum of the Dog and the Library of Congress, a testament to their cultural and historical significance. The books are for public sale as well, you can buy a copy by contacting them through their facebook page.
Margaret's narrative about these K9 units is one of dedication and perseverance. It's a project she's determined to see reach even greater heights. "I'm going to make sure of that," she asserts, her words echoing the tenacity that each photograph in her collection represents.
Finding the Right Partner
Margaret's decision to partner with PrintingCenterUSA was grounded in the trust she had in our reputation and her own past positive encounters with our services. "It's not just about printing; it's about bringing a vision to life," Margaret emphasized, pointing out the essence of our collaborative effort.
Her journey with us began in 2018, following the recommendation of a friend who had an excellent experience with us creating small magazines. The first batch of photography books she received from us left her in awe. However, when she tried to explore print on demand options with another printer, she was let down by the quality. That experience reaffirmed her belief in our capabilities, and she returned to us, confident in our shared commitment to quality.
Margaret acknowledges the historical significance of her book and the precision with which it was brought to life: "This historically important book printed with so much attention to the highest quality of detail making it the most important visual book on the subject of K9 units in the NYPD." She continued to laud our team's dedication: "The brilliant PrintingCenterUSA team took time to work with me and never rushed through any part of the process, helping me with changes and working to make sure the finishes were of the highest quality. Perfection had to be visually present on every single page. With the help of PrintingCenterUSA, they took our book and made it into what it is—a museum-quality photography book."
It's clear that our collaboration with Margaret has been more than a business transaction; it's been a shared journey toward achieving a vision, marked by a mutual pledge to excellence and an unwavering attention to detail.
In the video below, Margaret speaks about her photography book and partnering with PrintingCenterUSA to bring them to life.
Success Series Spotlight
As our conversation concluded, I was left with a profound appreciation for Margaret's journey and her mission. Today, she's a spotlight in our success series, reflecting both her talent and our shared journey. For us at PrintingCenterUSA, being a part of that storytelling is an honor we cherish deeply.