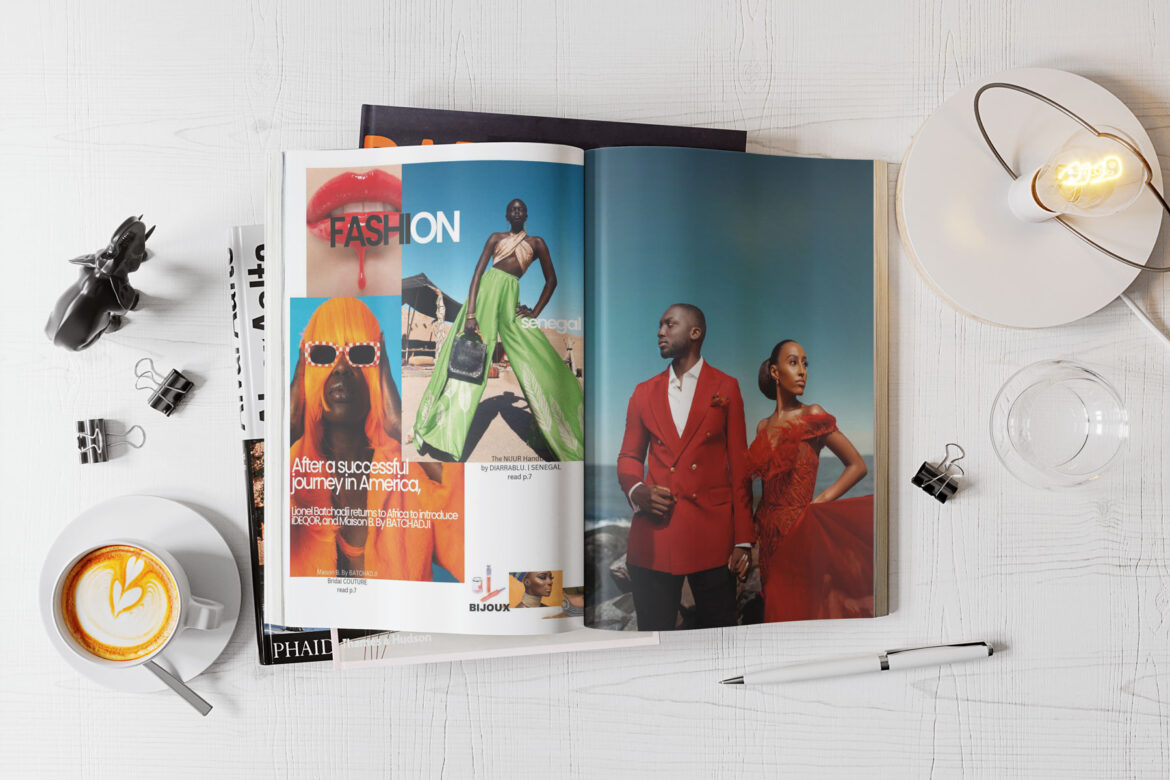 Matte vs Glossy: Which Should You Choose for Your Print?
In the vibrant world of printing, choosing the right kind of paper finish can significantly influence the visual appeal and longevity of your project. In this space, the conversation between glossy and matte takes center stage, as both bring to the table a singular range of qualities that address different aesthetic preferences and project needs. This guide serves to help you navigate this choice, ensuring your finished project is a tangible reflection of your intended message. When in doubt, remember to trust PrintingCenterUSA for fast, easy, and reliable catalog printing with a free file review!
Understanding the Basics: Matte Finish vs Glossy
When it comes to crafting the perfect printed materials, your choice between matte and glossy paper is pivotal. It's important to note that both matte and glossy finishes are categorized as coated papers, each offering their unique qualities. Let's explore the defining characteristics of both to help you make an informed decision for your next project.
Glossy Finish
Visual Appeal: Offers vibrant and sharp images, making the colors pop and creating a visually arresting appeal.
Texture: Characterized by a smooth, almost slippery surface, it gives your prints a modern and sleek look.
Durability: Known to resist scratches and marks to a significant extent, promising a lasting shine and vibrancy.
Matte Finish
Visual Appeal: Features a soft, sophisticated, and understated aesthetic, with an ability to absorb more light and reduce glare.
Texture: Contrary to popular belief, matte is not flat; it is often referred to as satin and is a coated stock, offering a textured and tactile feel that is less prone to fingerprints, making it ideal for prints that are handled frequently. The only true flat paper is uncoated, which we also offer for those seeking a more raw and authentic texture.
Durability: Although not as resistant to scratches as glossy prints, they embody a timeless appeal, gracefully aging over time.
A Closer Look: Matte vs Glossy Prints
To make an informed decision in your choice of matte or glossy prints, it's essential to address several critical questions that are commonly raised by users.
Is Matte or Glossy Better?
The preference between matte and glossy often boils down to personal taste and the nature of the project at hand. Glossy finishes are often chosen for their vibrant and eye-catching appearance, making them suitable for promotional materials and photographs. In contrast, matte finishes excel in providing a classic and elegant visual narrative, often preferred for art prints and luxury catalogs.
Which Lasts Longer: Glossy or Matte?
While glossy prints have a reputation for resisting scratches and marks, hence having slightly better longevity, matte finishes are not far behind. They offer a timeless visual appeal that doesn't diminish easily, standing firm against the ravages of time, especially when well cared for.
Does Matte or Glossy Look More Natural?
In the great debate of matte paper vs glossy, the perception of what appears more "natural" can be subjective. Glossy finishes amplify the vibrancy and sharpness of images, whereas matte finishes offer a subdued, more understated representation, making them suitable for portraying natural scenes and portraits.
Why Choose Glossy Over Matte?
Glossy finishes might be your choice when seeking a vibrant, modern, and sharp look for your images, especially for photo albums and brochures. It captures attention instantly, making it a popular choice for promotional materials.
Expert Tips: Should I Order Prints in Matte or Glossy?
The final decision hinges on personal preference and the specific requirements of your project. Here are a few scenarios where one might be more appropriate than the other:
Photography Prints: Glossy finishes can accentuate vibrant colors and contrasts, offering a bold statement in photographic prints.

Business Brochures & Catalogs: If aiming to grab attention swiftly, glossy is your go-to, whereas a matte finish conveys sophistication and luxury, ideal for high-end product catalogs.

Art Prints: For art prints, a matte finish offers a deeper, more textured look, complementing artistic images harmoniously.

Personal Use: When it comes to personal projects like scrapbooking, a matte finish might be more practical due to its resistance to fingerprints and smudges.

Customer Testimonials
Our customers often share their insights and experiences with us, offering a firsthand look into how both matte and glossy finishes resonate in real-world scenarios. Here's what they had to say:
Glossy Paper Reviews:
Jason: "I was very pleased with the high quality of my bookmarks! The paper and glossy look and feel was the perfect touch! Thank you!"

David: "We did a trifold brochure with mailing. Paper quality was excellent! It was heavy, glossy and had an expensive feel to it. Great service and prices. My go-to printer."

Margaret: "We were absolutely thrilled with the quality of the book PrintingCenterUSA completed for us. The color photos are bright, the glossy text pages make for an easy-to-read experience, the quality of cover stock and page paper gives the assurance that the book will provide the reader with a delightful, exciting "page-turning" experience."

Layna: "I absolutely love these calendars. The quality is great! The gloss of the paper really makes the colors pop. I will definitely re-order when the time comes and would recommend ordering from PrintCenter USA. The process was fast and easy!"

Matte Paper Reviews:
Patti: "Very pleased with the printed quality of our brochure from PrintingCenterUSA.com. The clarity of the registration, the ability to perfect bind, the quality of the upgraded matte interior paper and the feel of the soft touch varnish will really set this piece apart from a cheap online printer. As a professional graphic designer, I'll definitely reorder and bring my other client work here."

Betsy: "We ordered mini photo booklets and they turned out better than expected, we love them! We used the matte paper and it is fantastic, the staff helped us with our color correction, layout, and timing. Excellent experience from first call to delivery – THANK YOU!"

Melana: "I stumbled upon PrintingCenterUSA when looking for an affordable printer for our non-profit organization. I found the website to be well thought out, easy to use, and packed full of helpful tools to design and print our Membership Directory. I found it easy to use to develop estimates of various options. Ultimately I ordered the Directory from them. I received them a day or two earlier than I really expected, since I had opted to save money and took the slow printing and shipping option. And the end product is perfect! Exactly what I wanted. BTW- the staff there is great- very helpful. They reached out to me to double check I really wanted to use the paper I had selected (I chose 70 matte, but had a few pages where members could write 'Notes'. I had tested the matte sample and could write on it easily so I stayed with it for the whole document). I confirmed that was really what I wanted and they were off & running. I will definitely use them again!"
Conclusion: Your Perfect Choice
In the complex decision-making process between matte vs glossy prints, considering the project's nature, the target audience, and the intended message is crucial. Remember, with PrintingCenterUSA, you are always one step closer to achieving fast, easy, and reliable catalog printing with a free file review, tailoring the finish to accentuate your design perfectly.
Whether you lean towards glossy for its vivacity or matte for its timeless grace, your choice will resonate uniquely with your audience, offering a distinctive touch that aligns with your project goals and aesthetic inclinations.
In conclusion, the glossy vs matte prints battle has no clear winner, with both contenders offering their unique set of benefits. The true victor is your personal preference, guided by the project's essence and your vision. Happy printing!