Self-Publishing Made Simple: A Five-Time Author's Success with PrintingCenterUSA
Self-publishing can seem like a mountainous task. But for some, like Tanerra Willis, it's a journey filled with accomplishments and milestones. Welcome to the success story of a 5-times self-published author and motivational speaker, and learn how she's selling more books than ever and furthering her mission.
In this article you'll meet the visionary entrepreneur who capitalized on her passion for personal growth and empowerment. We'll share some marketing tips from Tanerra to help inspire you on your own business and print journey, and discover how she expanded her thriving business by incorporating print products that align seamlessly with her mission.
---
Self-Publishing in 5 Easy Steps with PrintingCenterUSA
Before diving into Tanerra's inspiring journey, let's demystify the process of self-publishing. If you've ever felt overwhelmed by the idea of printing your own book, fret not. With PrintingCenterUSA, turning your vision into a tangible, professional-quality book is easier than you might think. Let's break it down into five straightforward steps:
1. Visit and Explore: Head to PrintingCenterUSA.com and select your desired product. Whether you're looking to create a novel, a children's book, or a coffee table book, there's a product option tailored for you.
2. Customize Your Product: Choose from a variety of product options such as binding type, page count, size, quantity, ink color, paper, and more. Each choice you make ensures your book looks and feels exactly how you envisioned it.
3. Upload with Ease: Once your project is ready and formatted to your satisfaction, simply upload your print-ready PDF file. This seamless process ensures your work is captured exactly as you've intended.
4. Proof Before Printing: Before you finalize your order, you'll have access to an instant proof or other proof options available such as PDF proof and hard copy. This step guarantees that your book is free of errors and ready for the presses.
5. Print and Share: With everything in place, all that's left is to send your book to print. Soon, you'll have your masterpiece in hand, ready to share with the world.
By following these simple steps, authors like Tanerra have transformed their dreams into reality, and so can you. Now, let's get into how Tanerra utilized PrintingCenterUSA to amplify her self-publishing mission.
---
Introducing the Self-Publishing Phenom
Tanerra is not only a five-time published author but also a contributing writer for Woman of More Magazine. Beyond her prolific writing, she is a passionate retail entrepreneur with a significant role as a motivational speaker, coach, and mentor.
Her core mission? To empower women and teen girls. Tanerra seamlessly blends her natural penchant for storytelling with her workshops, coaching sessions, and mentoring programs, providing practical resources, tools, and access. This combination enables those she mentors to achieve remarkable growth in both their personal and professional lives. By harnessing the art of words and the power of print, she's made her vision palpable and inspiring for her dedicated readership.
Looking for a powerful keynote speaker or tailored mentoring sessions? Discover the transformative services Tanerra offers at The Amazing Corner Services.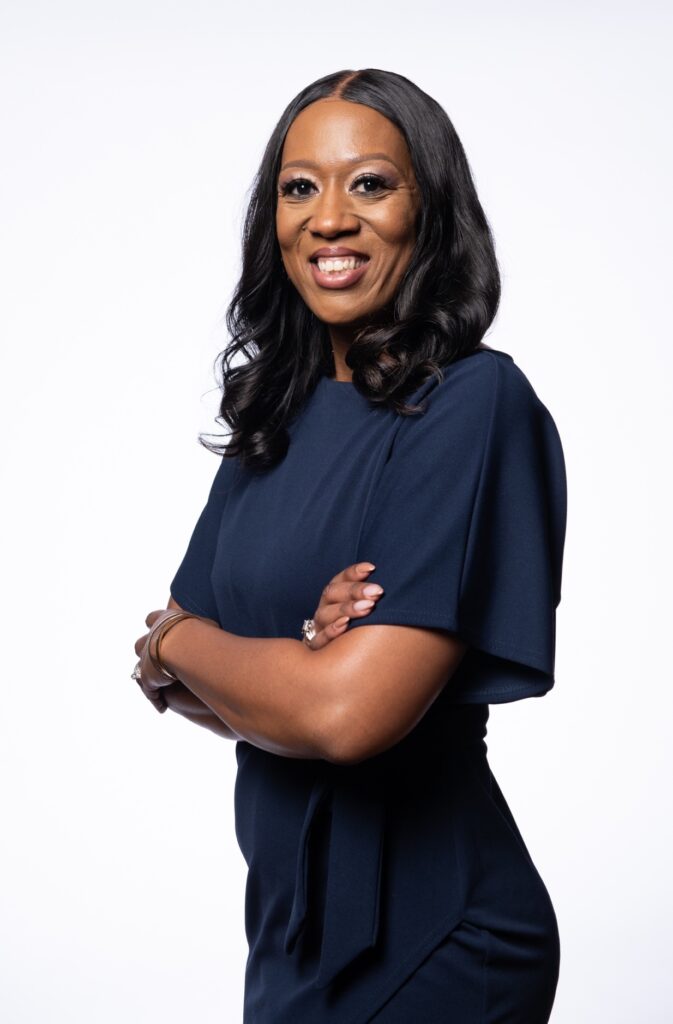 "I am a five times self-published author, motivational speaker and workshop presenter. In addition to selling self-help & children's books, I sell a variety of inspirational products with affirming messages to help further my mission to help everyday people and new entrepreneurs to grow both personally & professionally."
Tanerra Willis, Owner, Author – Amazing Family Enterprises LLC
Facing the Print Challenge Head-On
Every success story, no matter how inspiring, comes with its share of challenges. Expanding into tangible products, especially books, isn't a walk in the park. The road is often littered with hurdles, from quality concerns to delivery issues.
By choosing to collaborate with PrintingCenterUSA, she gained more than just a printing service. She got a partner. A user-friendly website, impeccable customer service, and flawless delivery have ensured her books are of the highest quality, ready to inspire her audience. Self-publishing was now easier than ever.
Her dream? Beyond just selling books, she aspires to become a NY Times Best Selling author and a beacon of hope and transformation. While she's thriving at in-person events, she's keen to explore bulk sales through retailers, schools, and government acquisitions.
"I want to be a NY Times Best Selling author, speaker, and I want to be known for transforming lives, giving hope and being a connector to growth, health, peace and success. I want to be the unselfish entrepreneur."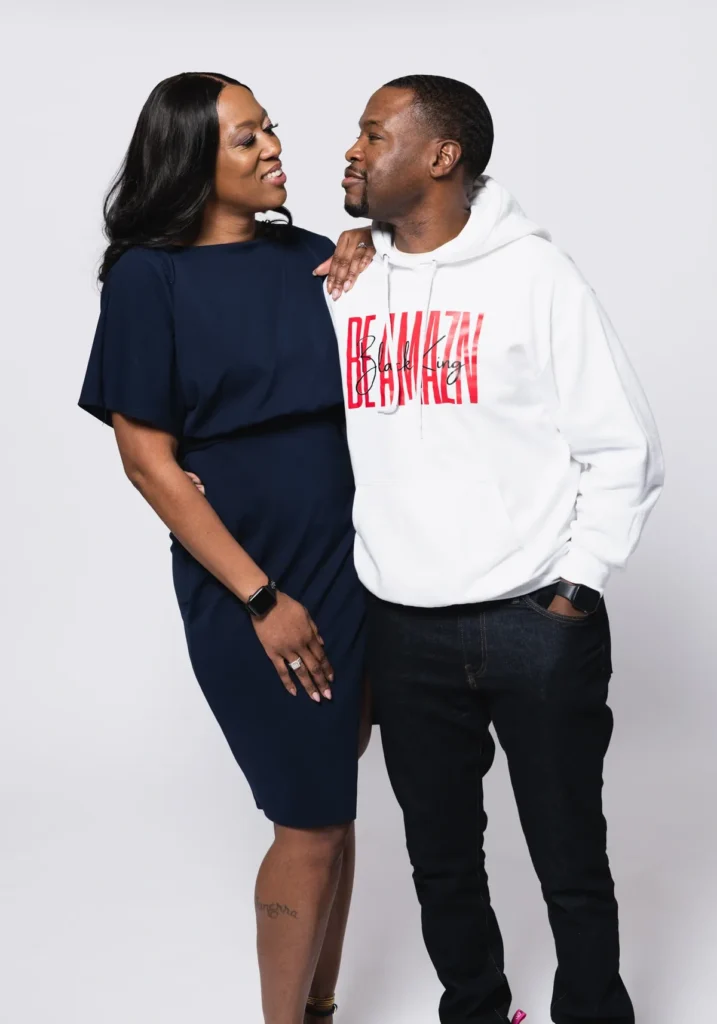 Marketing Challenges and Opportunities
Print Insider asks Tanerra, "Who is your target audience, and what are some unique aspects of your business that set you apart from your competitors?"
Tanerra answers, "My target audience is women and inner city youth. My business is different because it meets people where they are and provides resources, tools, access, and 'how to's', enabling my clients to transform their lives by overcoming barriers and challenges leading to lifestyle and behavior transformations. My strategies, coupled with resources empowers clients to achieve their goals and improve their lives with the hope it also inspires those around them to do the same."
Print Insider asks Tanerra, "What marketing actions contributed most to your self-publishing success, and what lessons did you learn from the process? What did you do right, and what did you do wrong?"
Tanerra answers, "I could use more marketing and promotion as well as connecting with buyers who can buy in bulk. For the most part I am selling directly to consumers online or at in person vending events. That has limited my sales potential. I am working on connecting with retailers, schools, and government acquisitions to scale my business."
Tanerra identifies a prime marketing challenge: her primary sales come from direct interactions with consumers, either online or at in-person events, limiting her sales potential. Recognizing the opportunity to expand, she is now focusing on connecting with larger buyers, aiming to scale her business. Her goal is to transition beyond individual sales and tap into the vast potential of bulk purchases.
Want to experience Tanerra's magic firsthand? Dive into her engaging world by attending one of her upcoming events. Check out what's next on her calendar at The Amazing Corner Events.
More Than Just Books: Bringing Vision to Print
For Tanerra, every printed page is more than just ink on paper—it's a canvas of inspiration.
With her diverse array of inspirational products, such as coloring books, bookmarks, stickers, and door hangers, she's not just selling items; she's selling an experience. And with over 800 coloring books sold, it's evident her audience is buying into her vision.
"I primarily print books from PrintingCenterUSA. I am extremely pleased with the cost and quality of our children's coloring books. My other print products include, but not limited to books, bookmarks, stickers, activity pages, and door hangers all with an inspirational message meant to uplift and empower!"
Inspired by Tanerra's vibrant coloring books and looking to create your own? Turn your vision into a colorful reality with PrintingCenterUSA. Experience top-notch coloring book printing services that bring your creativity to life. Start your self-publishing journey at PrintingCenterUSA Coloring Book Printing.
Tanerra's journey in the realm of self-publishing is not just about sales or business expansion; it's about the real, tangible impact she has on her customers. The joy and engagement her products bring to families are evident. As she fondly notes, customers frequently share heartwarming photos of their little ones immersed in coloring sessions. These captured moments are a testament to the value and positive influence of her creations. Through the pages she crafts, Tanerra doesn't just provide a product—she offers an experience, fostering creativity and bonding moments for families everywhere.
Ready to dive into Tanerra's world of inspiration? Explore her diverse range of empowering books and products now at The Amazing Corner Shop!
How She Did It: Self-Publishing Her First Children's Book
Tanerra's inspiration for her initial children's book came during precious moments spent with her son. She says, "I like to engage him in a way where I am getting him to think critically or creatively without him knowing. I was asking him questions like "If you were a superhero what kind of superhero would you be? What are some of this hero's abilities, what is his name?" and The Amazing Wethead was born! I created a coloring book as a companion product to my child author's original story and wanted to add activity pages to the back that would engage other kids to think about what was amazing in their lives, community, and family. In today's world, it's important to support diversity and inclusivity without alienating any group or culture. I try to do that with all of my works."
"I started off doing well with online sales during the height of the pandemic. After about a year that waned and now I do best at in person events. I am still a full time employee, mom, and I work with a couple non-profits so that limits my marketing ability. I am currently working to taper off some of my volunteer efforts to allow me to focus and grow my business more."
Tanerra's journey showcases the power of maternal inspiration and a commitment to inclusivity in children's literature. Despite juggling roles as a full-time employee, mother, and entrepreneur, she continues to prioritize representation and empowerment in her works. As she looks ahead, her mission is clear: to inspire and resonate with young readers everywhere.
Curious to dive deeper into Tanerra's insights, inspirations, and stories? Discover her perspectives on empowerment, personal growth, and more in her enlightening blog posts. Start your journey at The Amazing Corner Blog.
Goals and Strategy
Her coloring books aren't just about art. They're tools to inspire youth to be the best versions of themselves. By featuring local children in various activities, she promotes diversity, inclusion, and self-worth.
"I want to inspire youth to BE AMAZING! To me that means being the best version of yourself and overcoming barriers and challenges. I use my coloring books to show kids they can accomplish any dream they desire, not just the popular or status quo roles that are more commonly celebrated."
"My coloring book characters include local kids from my community doing things they love. Highlighting every day kids in different sports and activities helps to capture a larger audience and promotes positive self-identity and inclusion. I have kids of different races, ages, and abilities doing things from coding, surfing, hip-hop dance, ballet, soccer and more."
In essence, Tanerra's work champions the mantra: "Every child can be amazing." Through diverse representation, she reminds young readers of their boundless potential.
Collaboration with PrintingCenterUSA
Choosing PrintingCenterUSA was easy for her. The user-friendly website, top-tier customer service, and flawless delivery ensured she could produce her coloring books without a hitch.
Tanerra shares some details from her first printing job with us, "With my initial print job I was contacted by PCUSA about my images/pages being cut off your team was able to help me adjust my margins to provide a better quality product for the consumer. I also like the quality of the paper. Printing coloring books it was important that if kids use markers or other coloring agents that it didn't show or run through the opposite side of the page or other pages."
When we asked Tanerra why she would recommend PrintingCenterUSA, her response was, "Your website was easy to find, use, navigate and understand. Your team when I call are always professional, informative, and offer helps to refine my printing jobs. I also love how they are packaged and delivered without damage to my products."
"This opportunity to share with PrintingCenterUSA is a blessing to solopreneurs like myself with limited marketing reach and dollars. Thank you for this opportunity."
Final Thoughts and Future Endeavors
With her eyes set on the future, she envisions her products gracing the shelves of major retailers and educational institutions. When asked about her experience with PrintingCenterUSA, she doesn't hesitate to laud their services for unmatched quality and customer support.
Reflecting on her journey, Tanerra advises, "Start where you are, but continue to grow. Keep going and don't give up, be open to collaborating, sharing, and helping other businesses grow." Emphasizing collaboration and goodwill towards fellow business owners, she is a true testament to the spirit of entrepreneurship.
Taking a vision and translating it into a tangible product can be a journey fraught with challenges. But with the right partner and a clear goal, success isn't just possible; it's inevitable. Her story, backed by PrintingCenterUSA, stands as a testament to this truth. Tanerra's journey underscores the importance of passion, perseverance, and the right partnership in achieving entrepreneurial success.
But don't just take our word for it. Read first hand accounts of Tanerra's impactful work from those she's touched directly at The Amazing Corner Testimonials.
Ready to start your own self-publishing journey? Let PrintingCenterUSA help you bring your vision to life.