Quotes
1. Fill Out Pricing Tool
Once you are logged in to your PrintingCenterUSA account, go to your desired product page and fill out the pricing tool on the right.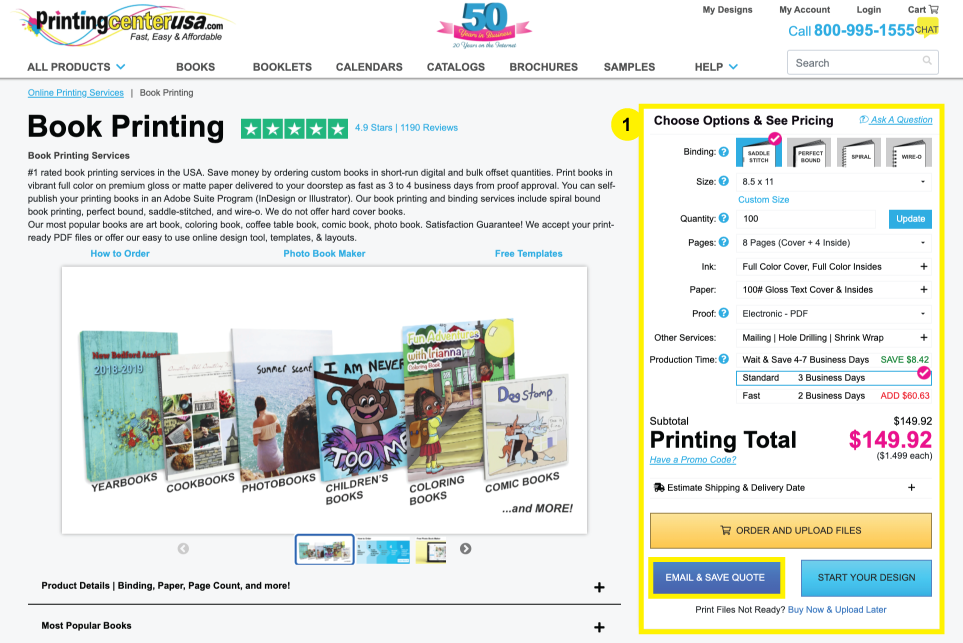 Be sure to drop down the "Estimate Shipping" tab towards above the "Order and Upload Files" button on the pricing tool to enter your zip code and select your shipping option. The price in the estimating tool is based on zip code only. In final checkout, the full address is used and this may cause your shipping cost to change.
Click "Email & Save Quote" to continue.
2. Name Your Quote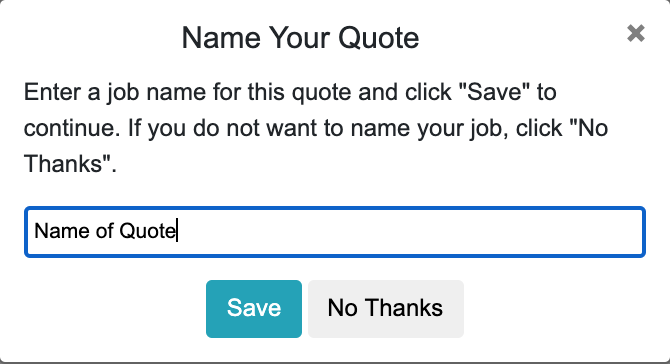 3. Your Quote is Saved to Your Account
Your quote is now saved to your account where you can proceed to checkout any time you're ready. The quote will also be emailed to you.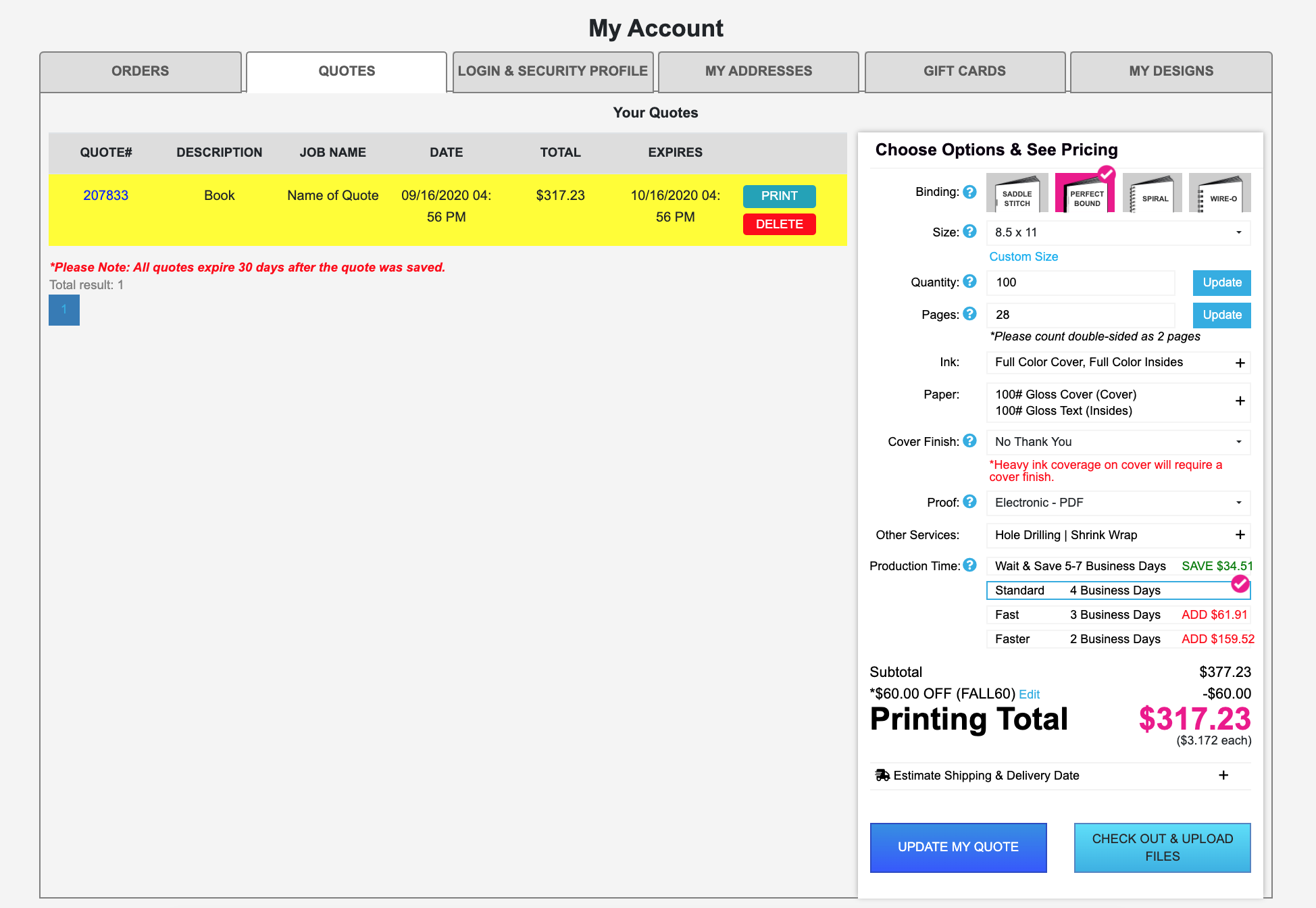 Please note that all quotes will expire in 30 days from the date the quote was made. Promo codes will not be saved with your quote.