5 Ways to Use Catalog Printing Services
Full Color Catalog Printing Services can encourage consumers to make purchases they may have not made otherwise. According to a recent report from the United States Postal Service, consumers who receive color printing catalogs tend to spend more money and buy more items from sponsoring companies.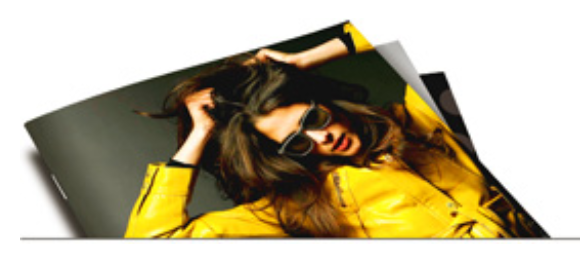 To create a successful full color catalog:
Business owners need to include enough information for consumers to feel confident in their purchase decisions without overwhelming them.
Entrepreneurs should be sure to include their best-selling products in catalogs, while keeping descriptions short but informative.
In order to make sales from catalogues, business owners need to direct consumers to places where transactions are made, such as call centers, e-commerce websites or retail locations.
If catalog recipients can't find this information, then they will be hard pressed to make a purchase.
Each page should include calls to action, making it easy for consumers to learn more or purchase specific items of interest.
Printing Center USA is a specialist when it comes to online catalog printing. We offer competitive printing prices for either short run digital or color offset catalog printing orders and our responsive customer service can help business owners to generate catalogs that sells their products.


Catalog Print Services

Catalog is a cost effective way to increase your sales effort online, over the phone or to a retail location. Use attractive quality online color catalog printing for a sales booklet, sales catalog, or marketing pamphlet. Your business image and brand name depend on the quality of printing you purchase so don't take a chance with your catalog print marketing, request a sample packet to see the quality first. Make sure you have a sophisticated looking marketing catalog that adequately represents you and your business. The quality helps increase your sales response rates. Order your catalog today.
Catalog print marketing is an excellent tool for presenting your products and services. They work perfectly for capturing the attitude and image of your company. A direct mail catalog is proven to increase sales. People like printed catalogs, if you have a product line try showing it off with color catalog printing.
Catalogue print marketing can be taken virtually anywhere. Your customers are free to look and shop at their own convenience. You'll see your catalog print marketing in purses, briefcases, airplanes and the subway. Catalog print marketing is one more way to showcase your product line to your customers.
Use corporate catalog print marketing to educate customers. The size allows you to include a lot of information without overloading your customer. This versatile marketing tool gives your company visual dimension and weight. Catalog printing is also a fast reference guide and a solid referral source. Most people will keep a catalog longer than an email blast, a postcard or other marketing piece.
Quality online catalog print marketing gives you an open book to fill with information helping generate referrals and sales leads. You have the space necessary to compile accurate and thorough information. Catalogue print marketing is perfect for including compelling images and pictures. A creative design can help to grow your business, demonstrate benefits, and enhance your corporate identity.
Catalog printing services work. Read some of our catalog print marketing ideas or case studies.
PrintingCenterUSA Newsletter
Join the newsletter to receive the latest updates in your inbox.
---