Catalogs are a Marketing Gold Mine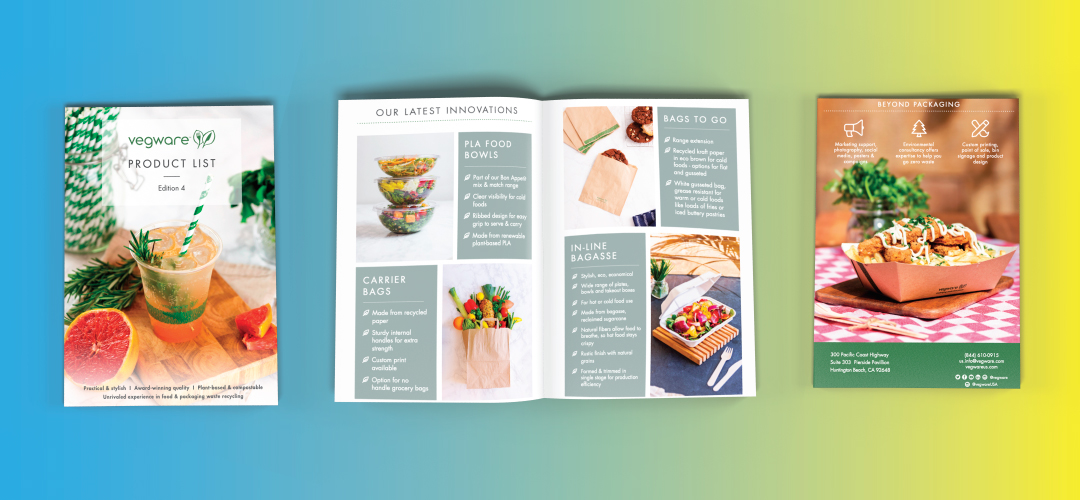 Did you know that the first catalog was published in 1498? It's true. An Italian man named Aldus Pius Manutius printed the first catalog when he wanted to introduce his books to Venice. That means that catalogs have been around for over 500 years. That certainly speaks to their effectiveness if that kind of a marketing tool is still in use centuries later. Catalogs have been helping businesses connect with their consumers since the beginning because they provide several phycological and financial benefits, both to the consumer and the business.
The catalog as we know it today was popularized by Sears, who used their catalogs as a supplementary channel by allowing their customers to order from their catalog while visiting their physical stores. During the great recession of 2007 retailers slashed catalog budgets, leading to their fall in popularity. But now, catalogs are back and it's all because catalogs give retailers and other businesses benefits that you would be hard-pressed to find anywhere else.


Psychological Benefits
There are many psychological responses that consumers have to catalogs that give catalogs their unbeatable value. For instance, Harvard Business Review found that catalogs can increase the 'vividness' of a product. Harvard Business Review defined 'vividness' as the ability for the consumer to picture using the product in their own life. In a 2020 study, they found that "Catalogs can increase the vividness of a product. Vividness is highly influential in customer behavior as it can increase consumer involvement and joy in the purchasing process." So not only can catalogs connect the product to the customer more effectively, they bring more happiness to the customer. That increased level of endorphins can be highly influential in causing a consumer to make a purchase because of the good feelings associated with it.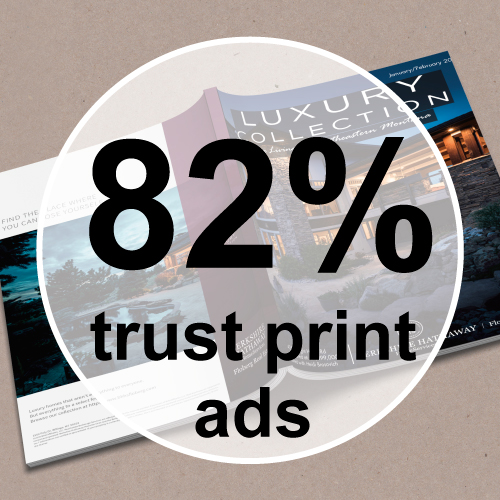 Consumers simply value physical marketing materials more than digital marketing materials. A neuroscience study found that "there is a reason why people respond differently to physical and digital pieces. It's because physical pieces trigger activity in a part of the brain that corresponds with value and desirability." They further concluded that this connection increases the customers memory of the marketing and makes them more likely to trust it. These findings are further corroborated by a 2016 survey conducted by MarketingSherpa. They found that 82% of respondents indicated that they trust print ads (newspapers, magazines, etc.) when making a purchase decision. Based on the findings by these two credible researchers, we can see the increased value that catalogs have in comparison to digital marketing methods.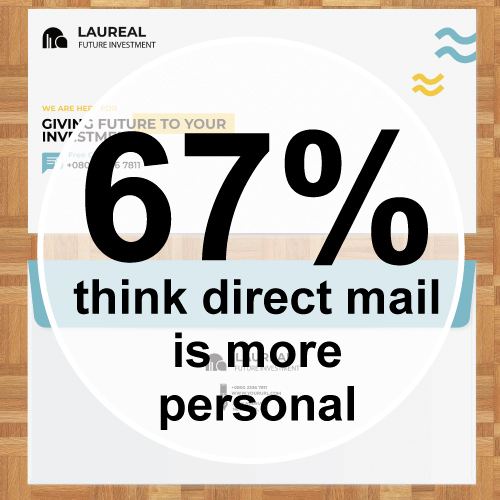 Finally, a majority of consumers have reported that direct mail, such as catalogs, are more personal than the Internet. In fact, "over 50% of consumers prefer direct mail over email and 67% feel direct mail is more personal" To summarize, sending catalogs to customers have been proven to psychologically affect consumers in positive ways. Consumers have a deeper connection with the products, catalogs increase joy in the purchasing process, they have greater value to the consumers, and they are seen as more personal. All of these psychological factors add up to one main takeaway: catalogs are a marketing material that you cannot afford to miss out on. And speaking of afford…


Financial Benefits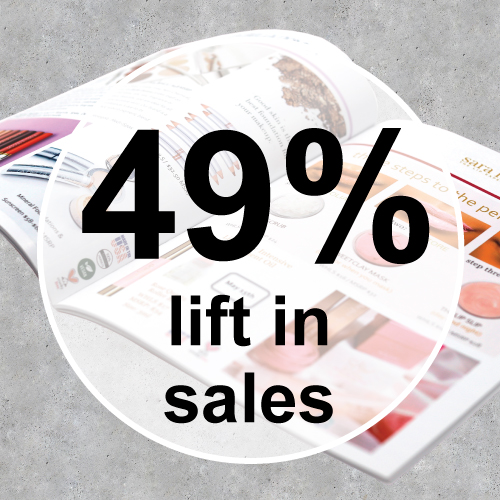 Catalogs have been proven to have a financial benefit to businesses' that utilize them. Specifically, when businesses have sent out professional catalogs, they have seen a positive impact on their sales, inquiries, and response rates. A study done by the Harvard Business Review found that businesses that sent out catalogs and emails experience a "49% lift in sales and 125% lift in inquiries when compared to the control group. In comparison the 'email-only' group had a 28% increase in sales and 77% lift in inquiries over the control group." This means that catalogs had a proven positive correlation to an increase in sales and inquiries, even when compared to just sending out an email.
Moreover, catalogs have a positive impact on sales and inquiries and there is a positive history of response rates from catalogs increasing over time. There is speculation that this is due to the general decrease in direct mail, but we don't look a gift horse in the mouth. A study by the DMA found that "response rates from catalogs have increased by 170% from 2003 to 2018". This shows the consumers general enthusiasm that they have when they receive a catalog.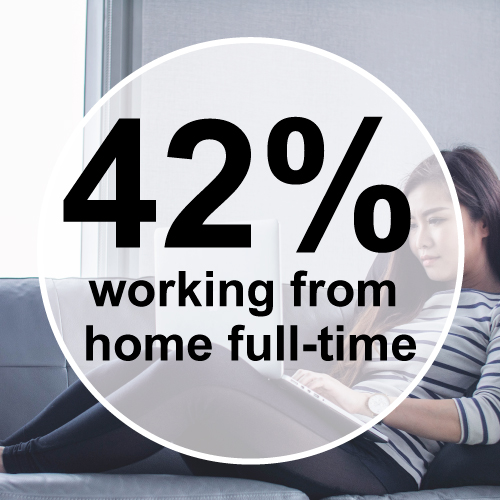 Catalogs usually live in consumers homes for long periods of time, occasionally picked up to be rifled through when the customer is bored or when they need to find a product that they thought of. It serves as a constant reminder of the value that your business can bring to their lives and a means of escapism that they can get if only they had your products. Additionally, because of the current Covid-19 pandemic, we are seeing an increase of people working from home and people that are not working. A Stanford economist, Nicholas Bloom, remarked that "We see an incredible 42 percent of the U.S. labor force now working from home full-time. About another 33 percent are not working." Businesses can take advantage of more people keeping to their homes to market where their customers are going to be! Remember, catalogs live in customers homes for a long period of time. More people working from home means that there is a greater likelihood that your catalog is going to be rifled through, which means that there's a greater likelihood for a sale! Given the potent combination of psychological and financial benefits that catalogs bring more companies are turning back to the time-honored tradition of catalog marketing.


The Best Catalog Marketing Tips
Now that you've seen the benefits that catalogs can have for your business, it's no wonder that you are thinking of creating one. But be warned, the following isn't going to be your run-of-the-mill catalog design tips. For that, see our blog post on catalog design. These are going to be tips on how to take your regular catalog into the stratosphere.
Tip #1: Create a Story
Catalogs should no longer just be a rambling collection of product pages; that won't be nearly as effective anymore. Instead, try to tell a story with your photographs and products. Paint a picture on the kind of life your customer could have if they had your products. "Focus on creating stunning imagery and creative presentation of products to evoke emotion." Take Ikea for example (Weird example, just go with it). If Ikea's business model were to have customers be in a warehouse with stored products, they wouldn't have nearly as much business. Instead, they create miniature rooms with lots of their products in display to show their utility and to provide immersion for the customer. This is much more effective and makes the 'vividness' of the product crystal clear.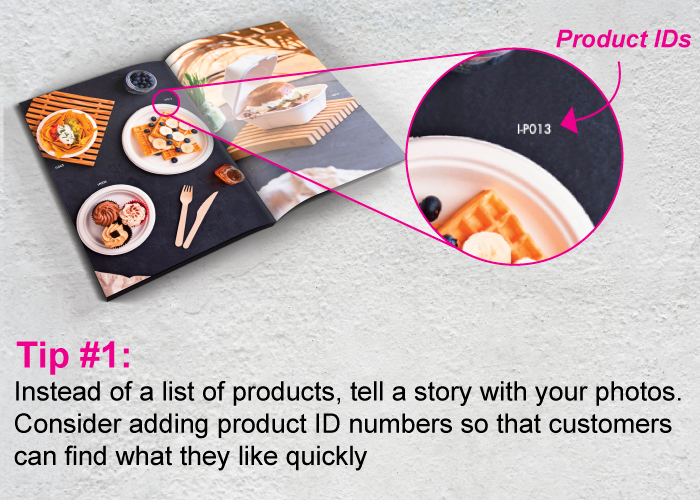 Tip #2: Offer Limited Time Promotions
This may seem like a no-brainer, but don't just have a sale hidden away inside the catalog. Have the sale be featured. "Studies show that engagement with catalogs is strongest when sales are featured." This gives consumers a sense of urgency and a fear of missing out of a potentially awesome deal.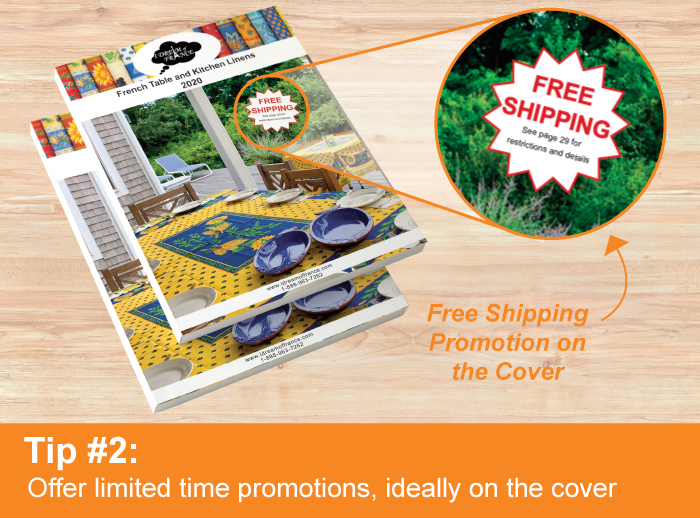 Tip #3: Utilize Innovative Applications to Make Your Direct Mail Stand Out
The DMA has a list of what kind of innovative designs that catalog designers can include to wow their customers:
"Texture and scent to enhance interactivity and provide a sensory experience
Simulated virtual reality
Real world sensory augmented reality to shop and purchase from home"
Not only are these kinds of innovations fun, but they encourage your customer to interact with the catalog and your products, therefor creating more of an emotional connection between the two. If your customer has fond memories connected to your products, they are much more likely to purchase them.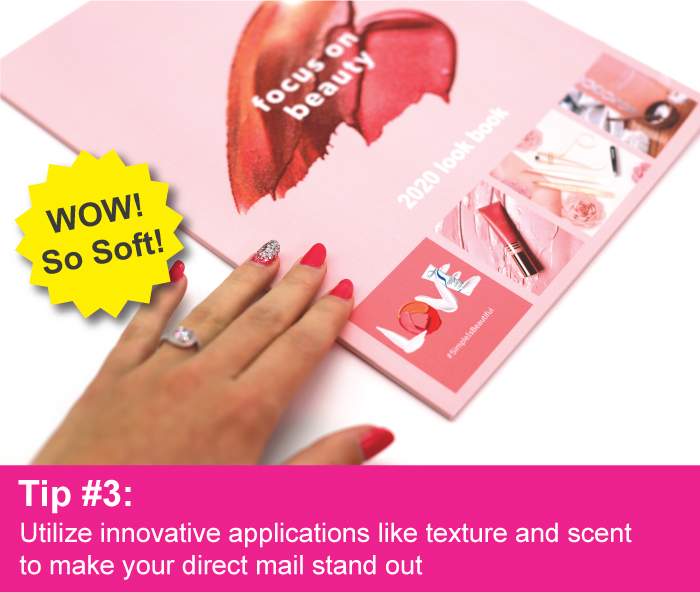 If you print with PrintingCenterUSA, you can create a catalog with Soft Touch Lamination. This velvety feeling paper is sure to stand out in a sea of regular postage. It's almost impossible to stop stroking this paper, we dare you. To get a sample of this paper to see if it's right for your catalog, order a sample packet here.
Tip #4: Remember to Include a Way to Track Conversions
Here's what you DON'T want to do: send a catalog and then guess which purchases are made because of the catalog's influence. Be sure to include some way that can create an actionable statistic for how many conversions occurred due to you sending the catalog. QR codes, response codes, personalized URLS, unique promo codes, or personalized landing pages are great methods to track how well your catalog is performing.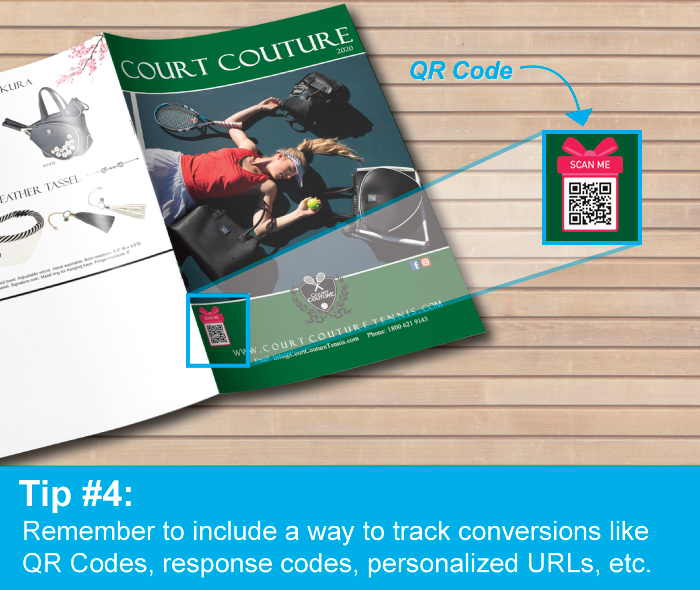 In conclusion, creating an innovative, original, and memorable catalog is sure to be a positive addition to your marketing plan. And when you do go to print a catalog, print with PrintingCenterUSA. We offer a variety of sizes, bindings, and paper types that you can choose from so that your catalog comes out exactly as you envisioned it. If you have any questions, our top-of-the-line customer service team is here to assist you; just call (800) 995-1555.
PrintingCenterUSA Newsletter
Join the newsletter to receive the latest updates in your inbox.
---