Color Quality: Overview
Your product should be designed in the CMYK color mode whenever possible. CMYK stands for Cyan, Magenta, Yellow and Key (Black). If you do not save your product in CMYK, PrintingCenterUSA will automatically convert your design from RGB (red, green and blue; this is what you see on your monitor) to CMYK. For more information about setting up your document in CMYK, click here.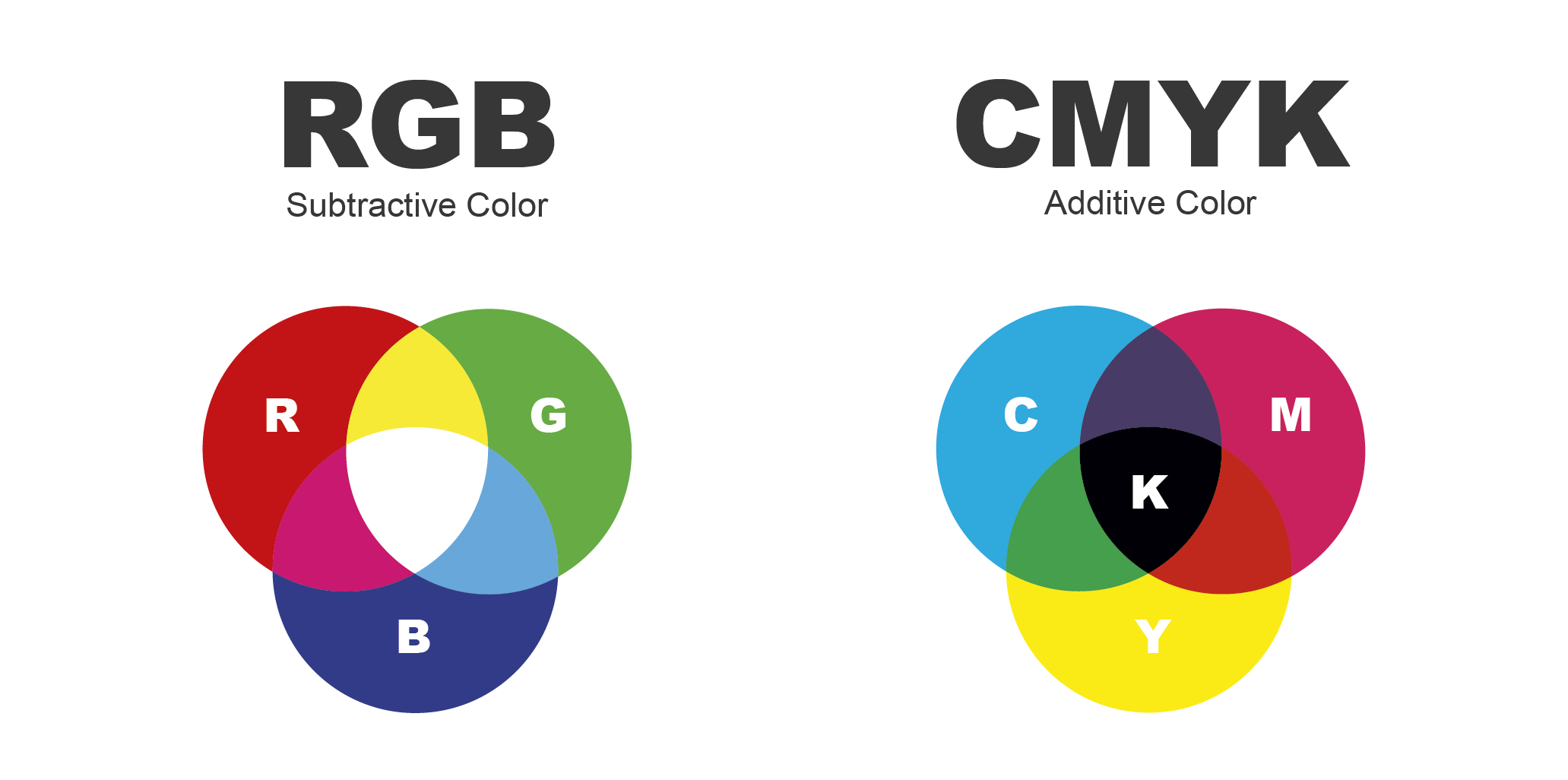 When ordering on PrintingCenterUSA's Pricing Tool, you will be asked to select your Ink options (Inside Ink and Cover Ink for multi-page products). These options will appear as:
4/4 Full Color Both Sides
4/1 Full Color Front / Black Back
4/0 Full Color Front / Empty Back or
1/1 Black Front / Black Back
For example, a Postcard may have a Full Color Front (4) with only Black (1) on the back. The appropriate Ink selection for this postcard would be 4/1 Full Color Front / Black Back.


Color Printing is also known as 4-color printing, full color printing, process printing, and CMYK printing. Color involves the separation of all colors into 4 different color values (Cyan, Magenta, Yellow and Black).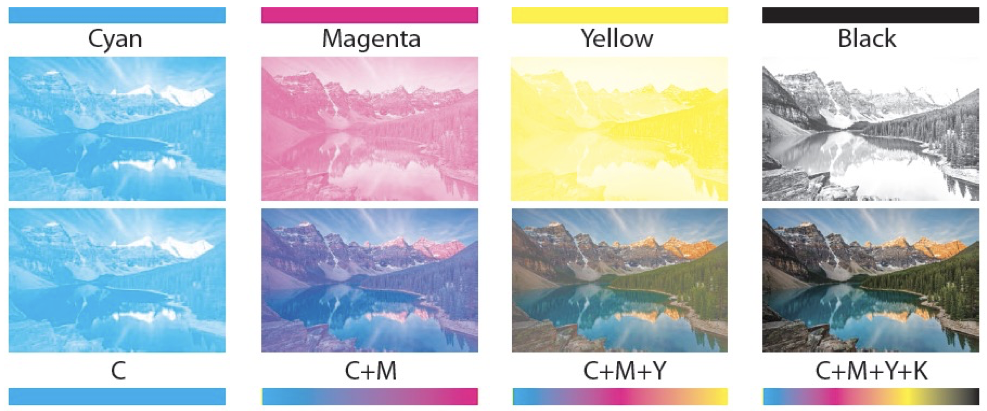 For a step-by-step tutorial on color, select from one of the following programs:
InDesign, Illustrator, Photoshop, Canva, Publisher, and Word
Have more questions? Check our Color Quality FAQ.