Proofing: Hardcopy
1. Select Proof Type in Pricing Tool
Simply select "Hardcopy (Overnight)" or "Hardcopy (2nd Day Air)" in the Proof drop down of the Pricing Tool to request your Proof type.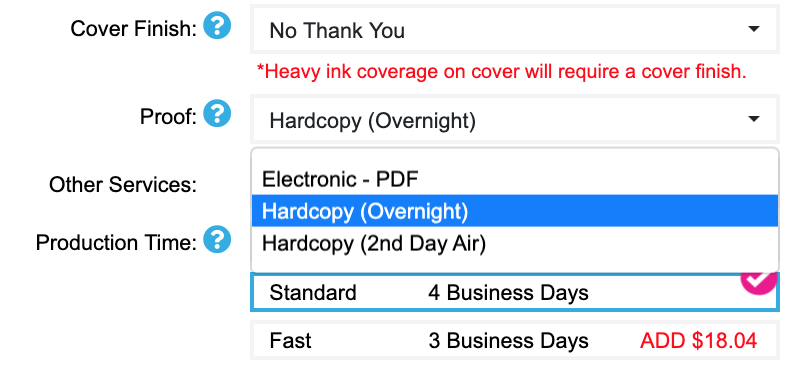 2. Upload Art Files
Upload your Art Files during the checkout process (1st image below) or in your My Account > Orders area (2nd image below). Your proof will be shipped within 24 business hours after we receive your Art Files. Please refer to the Uploading section to learn more about Uploading files.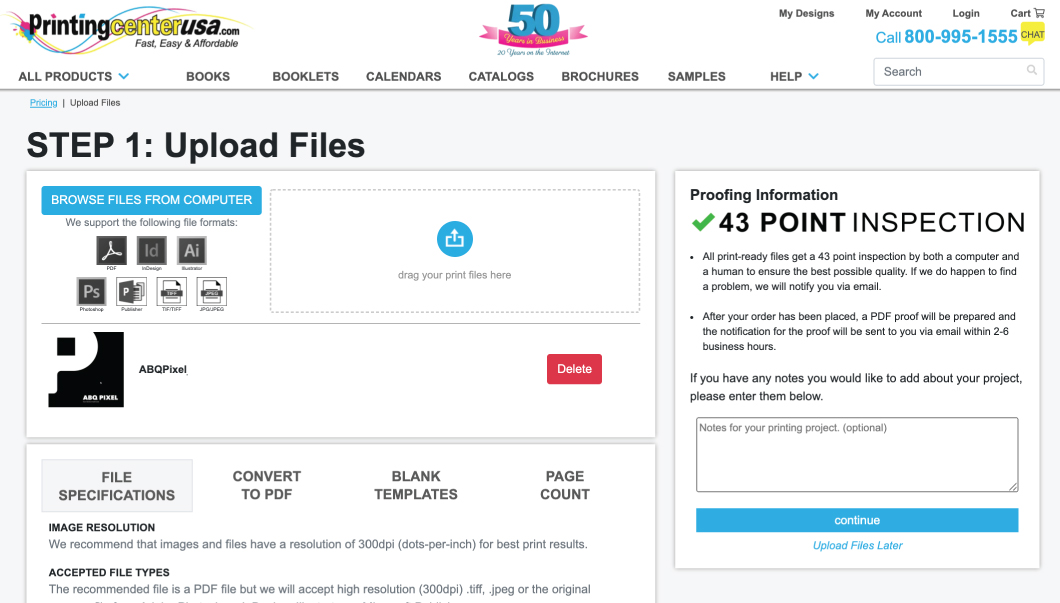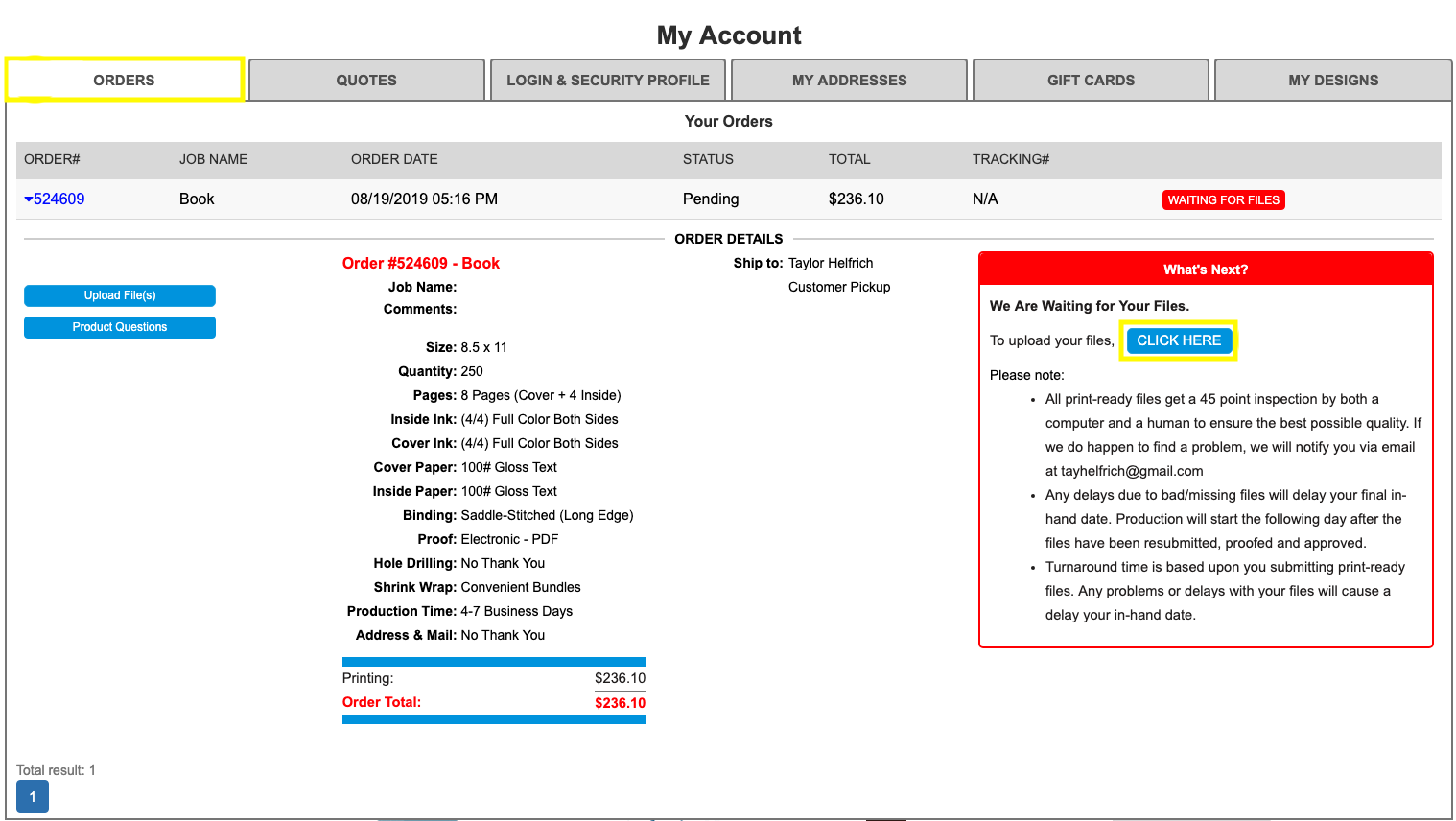 3. Review Proof
You will receive an email notifying you of your Hard Copy Proof shipment. This email will contain your shipping details, tracking number, CSR contact information, next steps, etc.


4. Approve or Reject your Proof
Login to your My Account area on the PrintingCenterUSA website. Click the "Orders" tab, select your order, and you will see your order details. This is where you approve or reject your proof. If you approve your proof, then your turnaround time will begin. If you reject your proof, you must then upload new art files. Your turnaround time and in-hand date will be delayed and additional reprocessing fees will be applied.