Uploading from Pricing Tool
1. Fill Out Pricing Tool
After filling out your project information on the PrintingCenterUSA.com pricing tool, click "Order and Upload Files."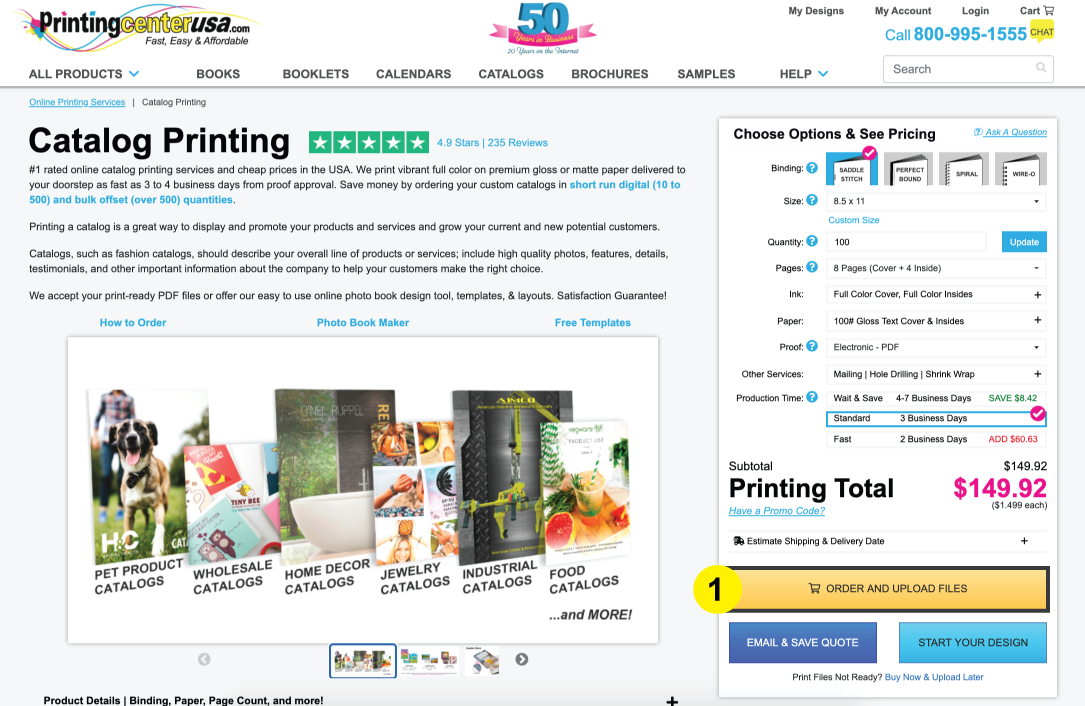 2. Upload Files
In the Upload Files section, you will have two options. You can either:
a. Browse Files from Computer or
b. Drag to Upload
c. If your files have been uploaded successfully, then a thumbnail image (or program icon) and the name of your file will populate.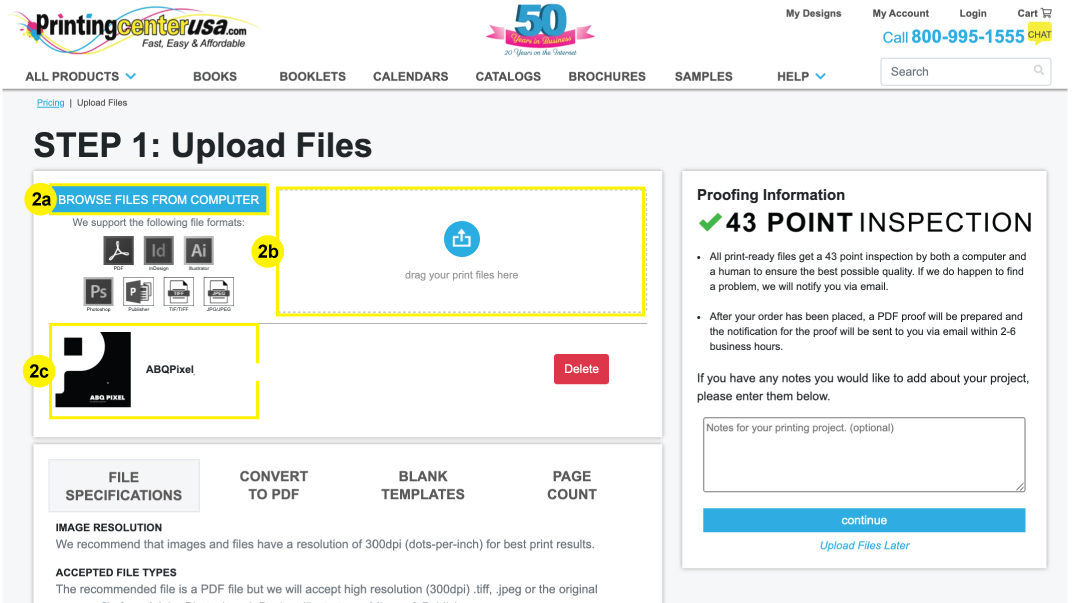 Keep in mind that your upload time will depend on your internet speed and file size. Do not leave the page until after the upload is complete. If there was an error in the uploading process, there will be a pop up alerting you of the error.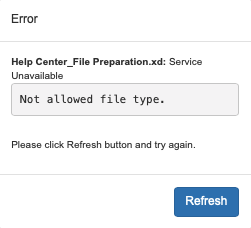 Note: File uploads tend to have fewer problems when done in a Google Chrome browser.
If you need help with the uploading process or resolving an uploading error, feel free to call us at 800-995-1555.