Page Count: Perfect Bound
Perfect Bound Printing
Printed sheets are gathered into a book, one on top of the other and the edges are ground off and the book is glued into a wrap around cover and then trimmed to size. This type of perfect bind creates a square spine. They provide an attractive looking durable book. They do not lay flat. Perfect bound book printing is great for directories, magazines, manuals, year books or any type of booklet that has many pages.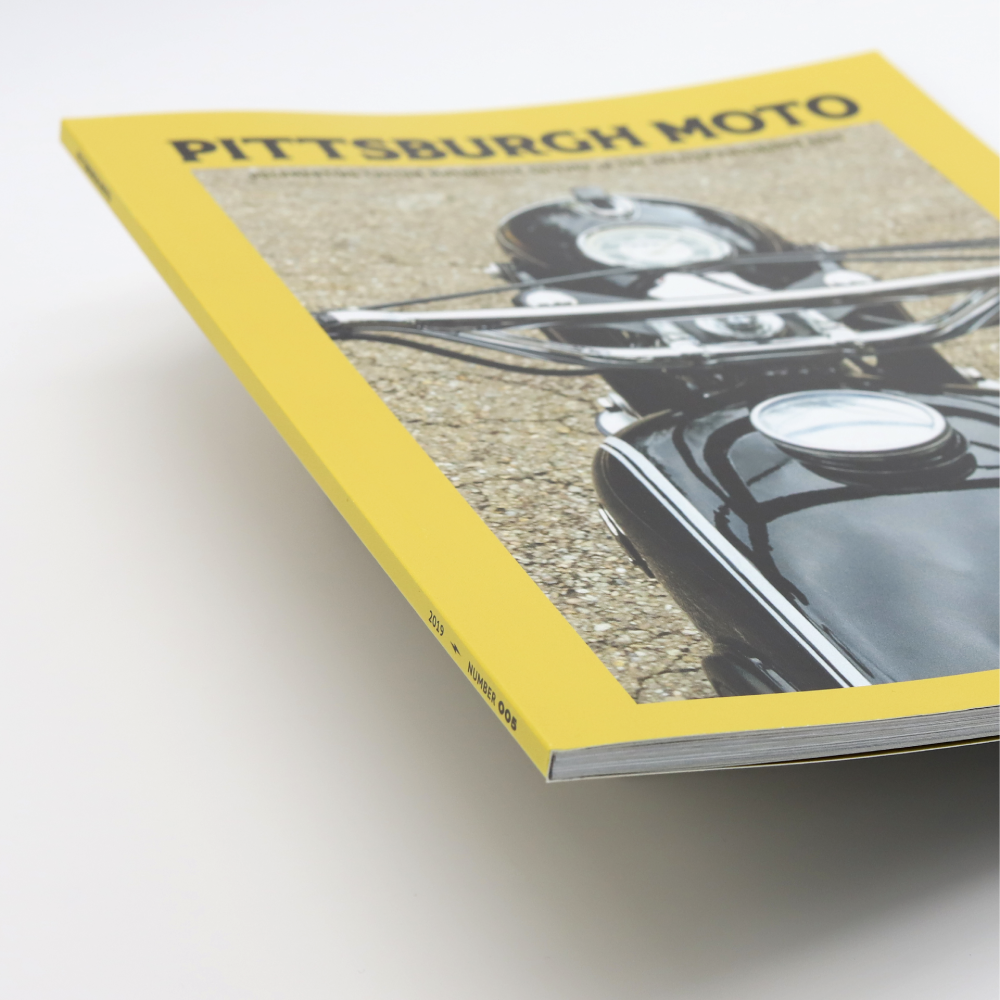 Number of Pages Accepted
The minimum number of pages is 28 pages to 2" thick maximum. 2 page increments are required when ordering.
Since perfect bound books are glued at the spine, it makes it harder to see or read content near the binding side (see the image below). To help avoid this, we recommend you have a 3/8" (0.375") margin on the binding side of all pages, including inside cover pages. Smaller books may need less margin while larger books may need more.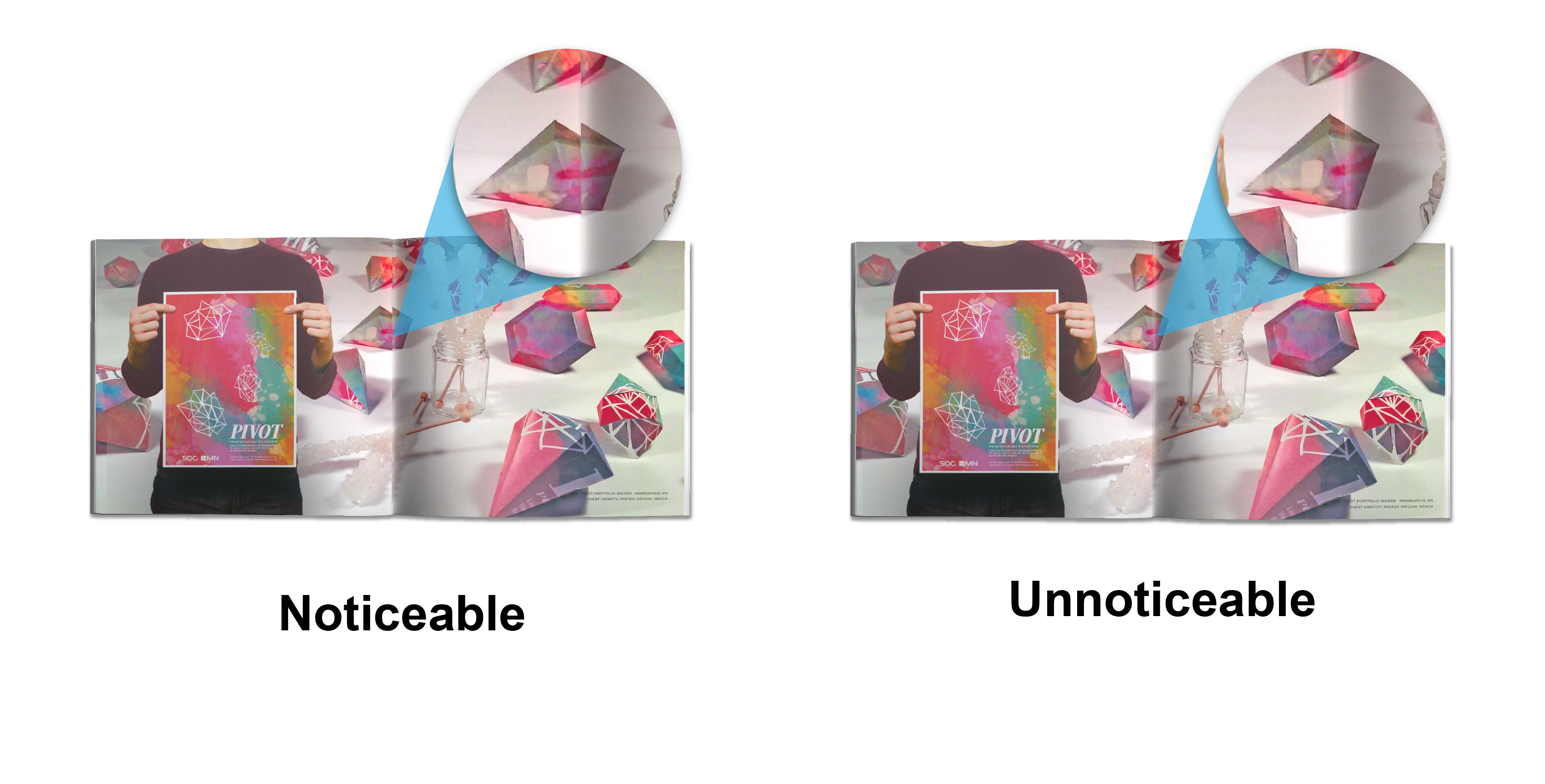 For example, if you are designing a perfect bound book, then your margins should look similar to the graphic below. Notice the binding side margins are thicker (3/8") than the other margins and that the binding spine margin reflects the adjacent facing page.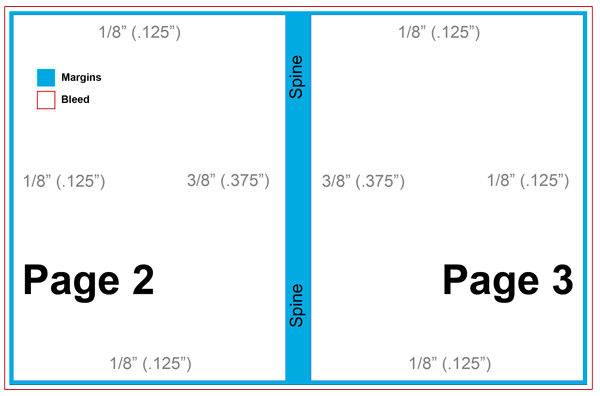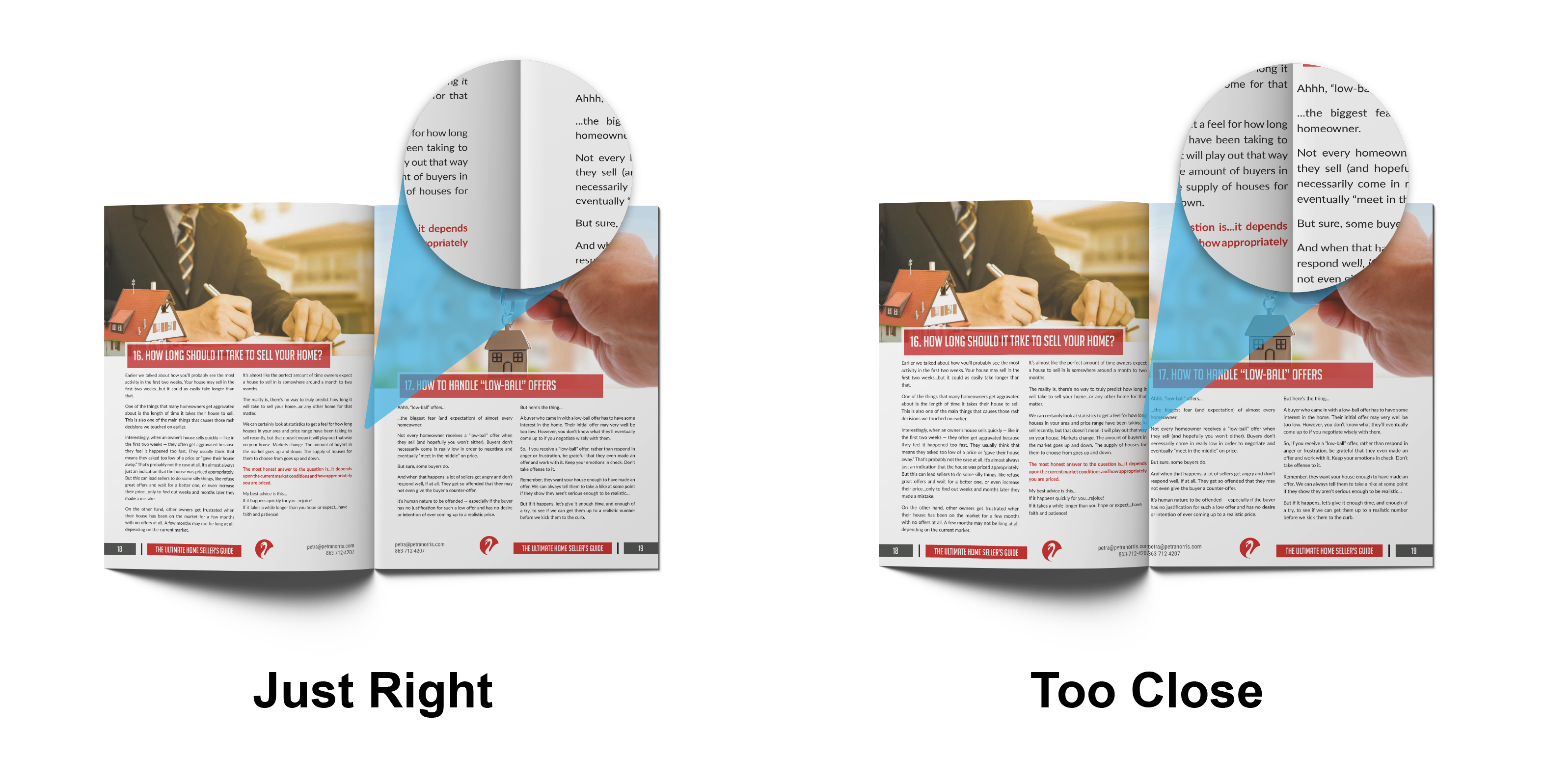 Upload Pages in this Order

To calculate Page Count in a Document:
Set up numbered pages as single pages
In the image above, Page 1 is the Front Cover
Page 2 is Inside the Front Cover
Pages 3-6 are all inside pages
Page 7 is the Inside of the Back Cover
Page 8 is the Back Cover