Proofing: Electronic PDF
1. Select Proof Type in Pricing Tool
Simply select "Electronic - PDF" in the Proof drop down of the Pricing Tool to request your Proof type.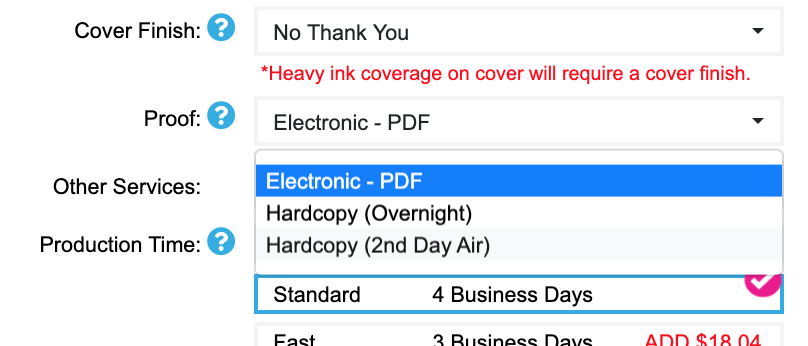 2. Upload Art Files
Upload your Art Files during the checkout process (1st image below) or in your My Account > Orders area (2nd image below). You will receive a proof within 24 business hours after we receive your Art Files. Please refer to the Uploading section to learn more about Uploading files.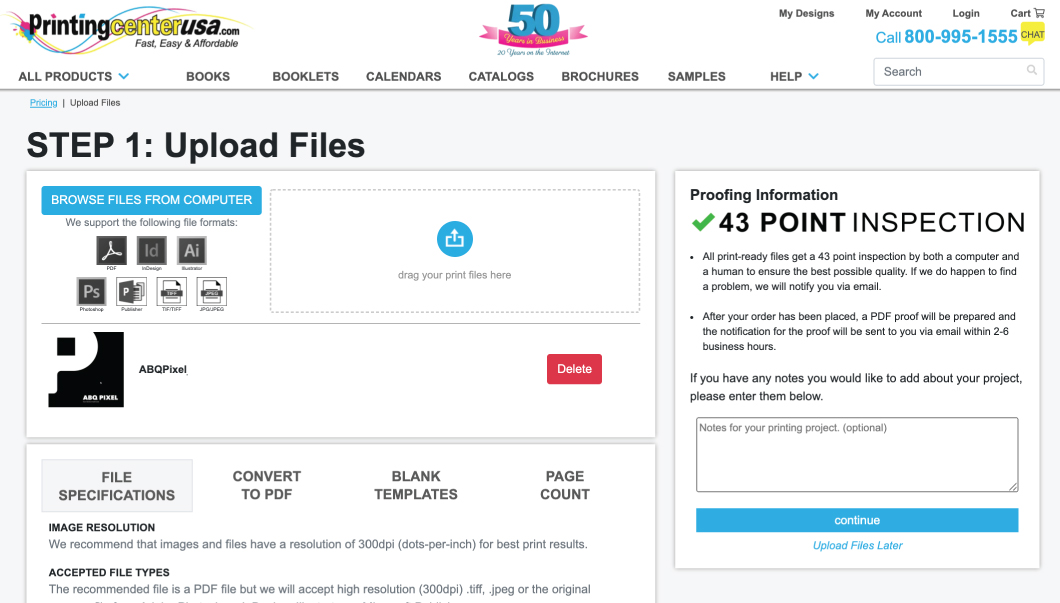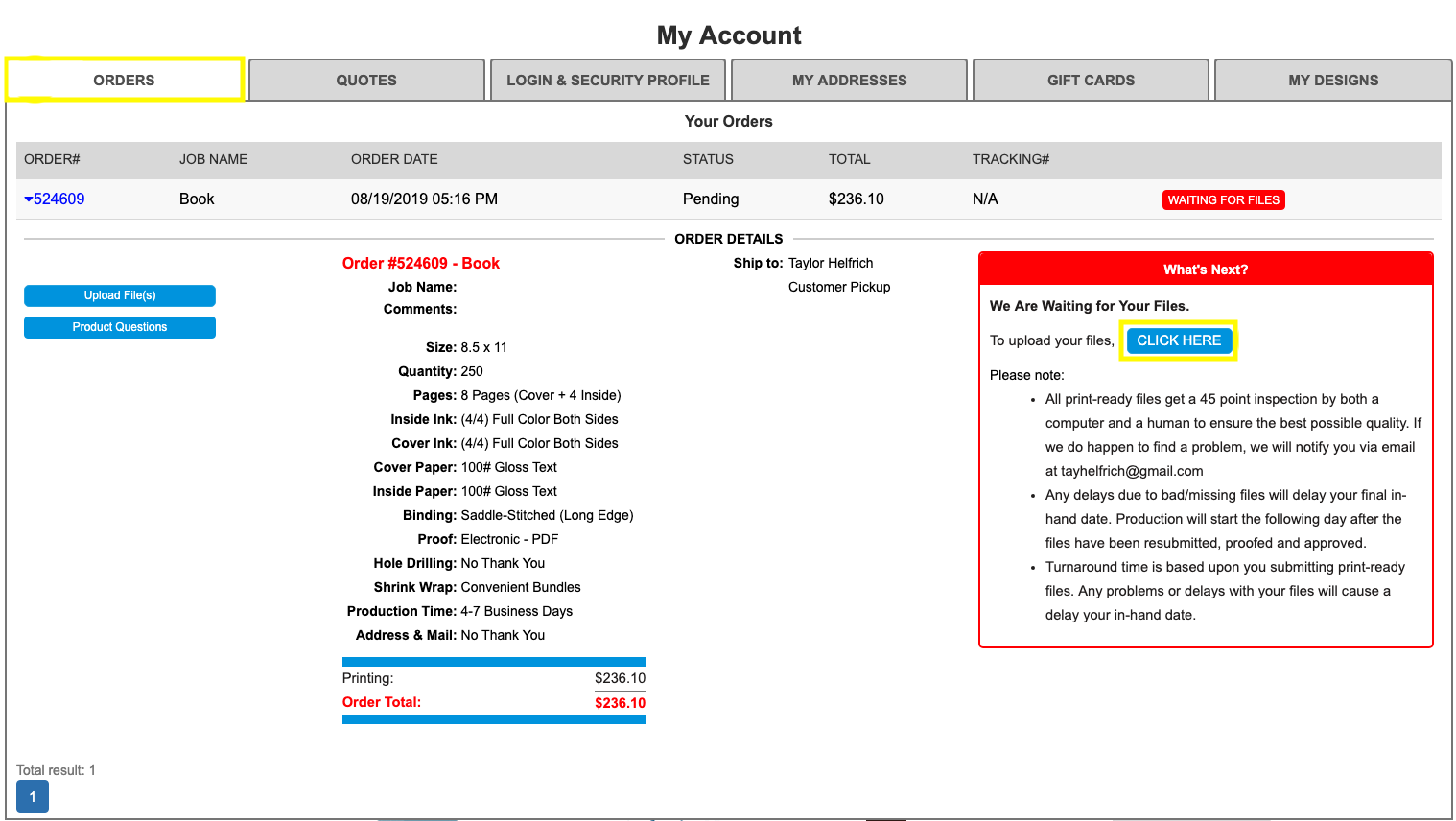 3. Download and Review Proof
You will receive an email (1st image below) notifying you of your proof. There is a link in that email that will take you to the My Account area where you can download your PDF to review (2nd image below). You can also get to the My Account area to view your proof by logging in to your PrintingCenterUSA account by visiting the website.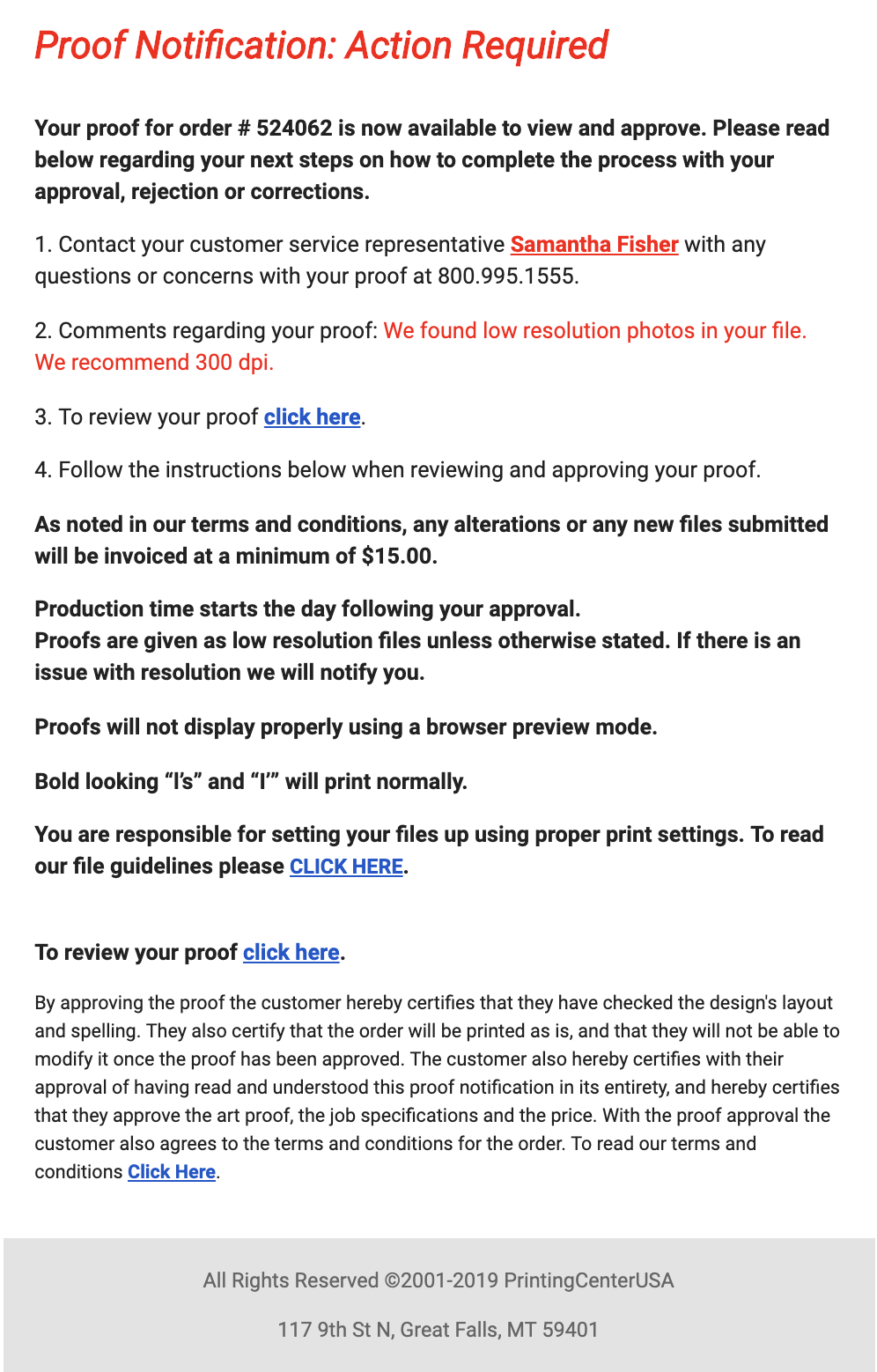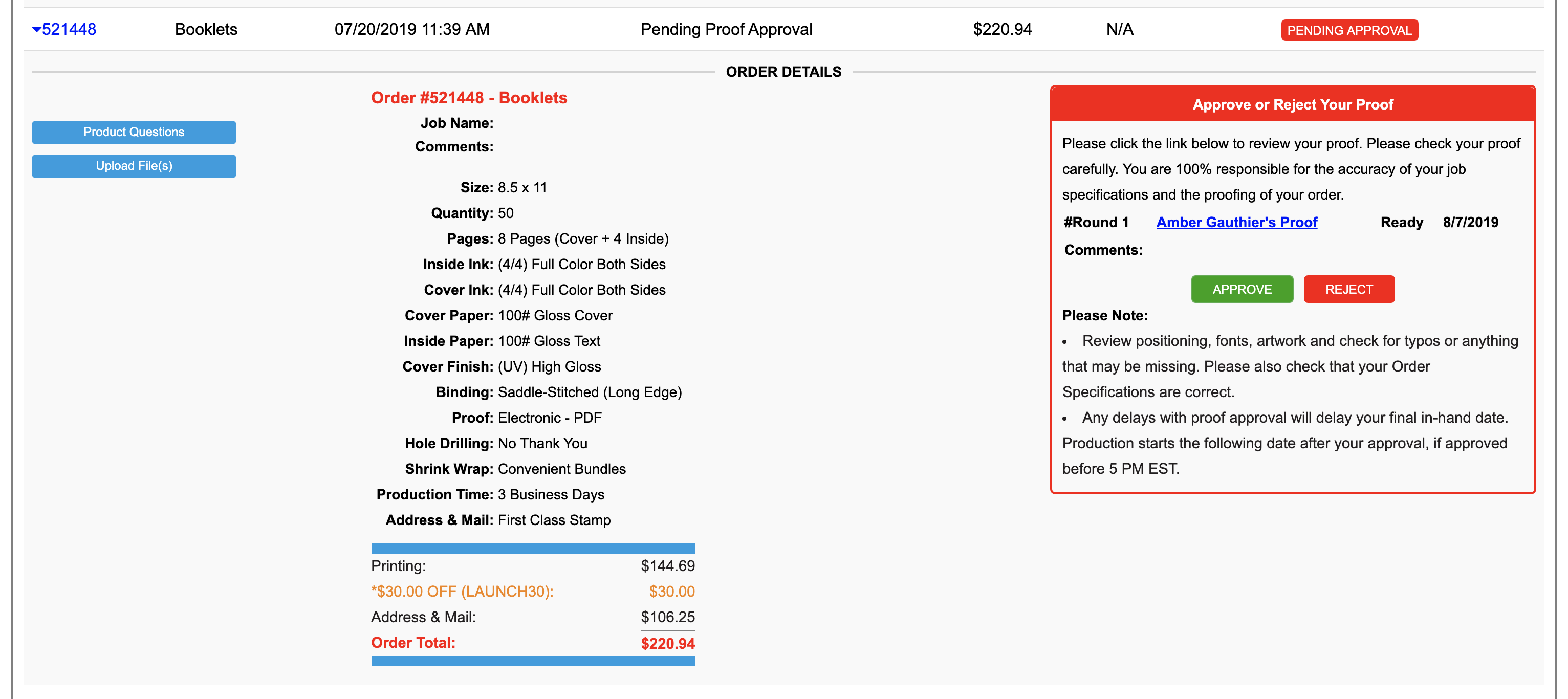 4. Approve or Reject your Proof
After reviewing your proof, you must approve or reject it. Login to your My Account (same place you download your PDF from) to Approve or Reject. If you approve your proof, then your turnaround time will begin. If you reject your proof, you must then upload new art files. Your turnaround time and in-hand date will be delayed and additional reprocessing fees will be applied.