File Saving: Canva
Checklist
Select Download > PDF Print
Check Crop Marks and Bleed
Download
Warnings
1. Select Download > PDF Print
With your Canva Design open, click the Download Icon in the top right corner. Change the File type to PDF Print.
2. Check Crop Marks and Bleed
Make sure the box that says "Crop marks and bleed" is checked. PrintingCenterUSA usually never recommends including crop marks in their PDF file. In Canva, however, you must have the crop marks in order for the PDF to include your bleeds.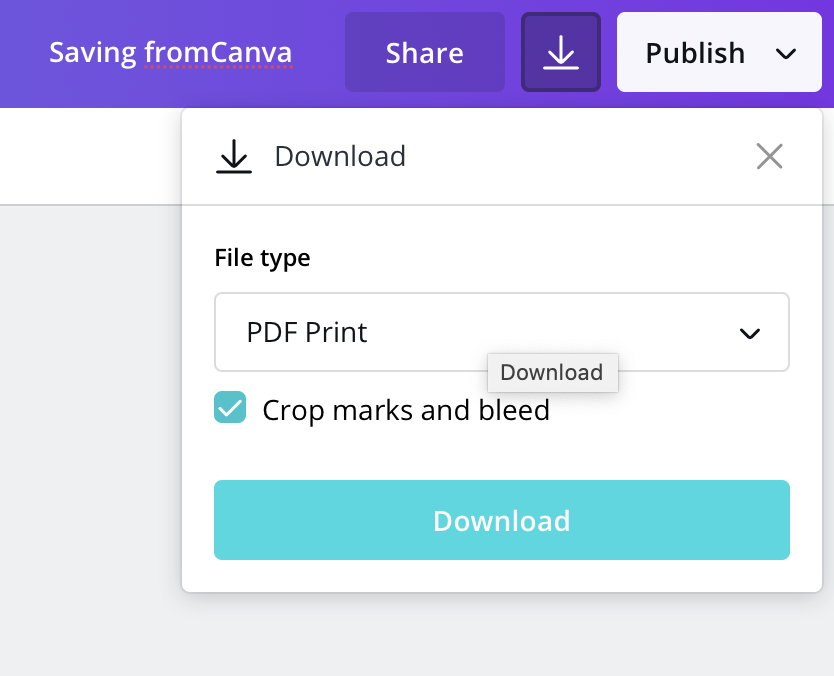 3. Download
Click Download and your PDF file will be exported. It should open on your desktop automatically after downloading.
4. Warnings
Canva does not allow you to save a PDF with our PDF Preset.
Canva does not allow you to save a document in CMYK. This may cause unwanted color shifts.
Be sure to let your Prepress (TSR) representative know that you designed your files in Canva.